Shop the new 2015 Holiday Line!

All items are customizable!
Click here to explore 15 brand new holiday card designs.
Click here to explore coordinating gift packaging, tableware, and merchandise.
For help placing online orders, please call 1-866-468-7123, weekdays from 8:30am - 4:30pm.
Free pick-up is available as an option at checkout.
Select card designs are also available in the Roswell Park Gift Shop.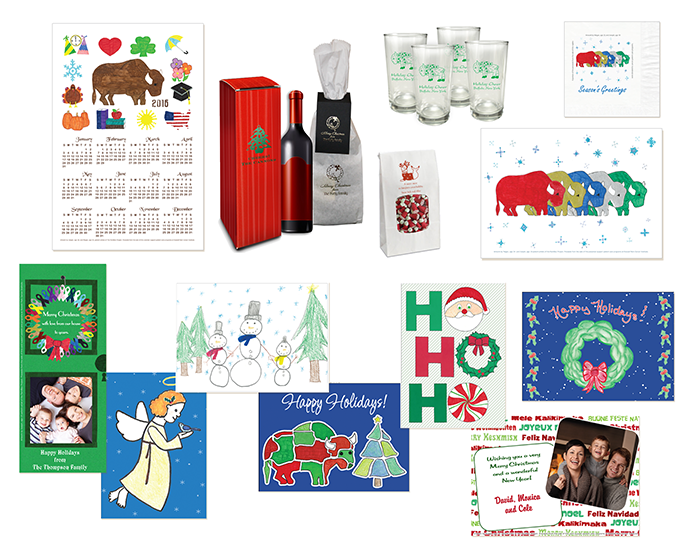 ---
View the Cancer Cures Collection
All cards and products are one-of-a-kind of personalized products featuring artwork created by the young patient-artists of The Paint Box Project at Roswell Park.