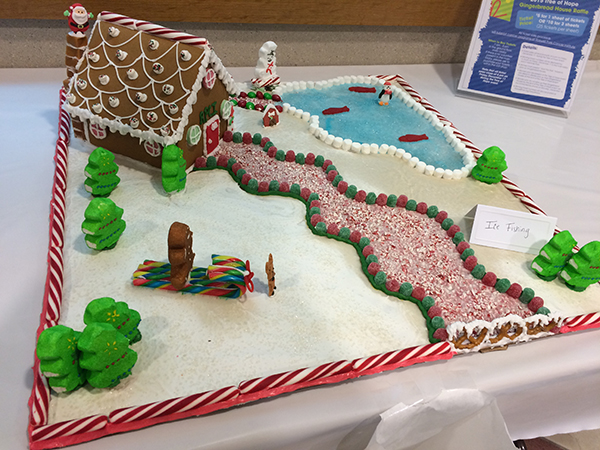 Gingerbread House Raffle
Supporting Cancer Programs at Roswell Park
Submissions are creatively submitted by Roswell Park employees!
Winner Notification
Winners need not be present at Tree of Hope event. Winners who are in attendance are encouraged to take their prizes home with them at the conclusion of the Tree of Hope event.
Winning ticket numbers will be displayed by 6:15 p.m. on Friday, Dec. 9 in the main lobby and in Kaminski Park.
Winners must present "Hold This Stub" tickets to pick up Gingerbread Houses.
Winners who do not pick up their Gingerbread Houses by the end of the Tree of Hope event will be contacted by phone on Monday, Dec. 12, and encouraged to pick up their prizes by Friday, Dec. 16.
Gingerbread House Raffle Winners
1) 2785936
2) 0832253
3) 2785986
4) 0832454
5) 2747430
6) 2747201
7) 2785952
8) 2785917
9) 2785945
10) 2760496
11) 2747301
12) 0832276
13) 0832239
14) 0832221
15) 0832237
16) 0832454
17) 2785940
18) 0832454
19) 2785998
20) 0832300
21) 0832279
22) 0832304