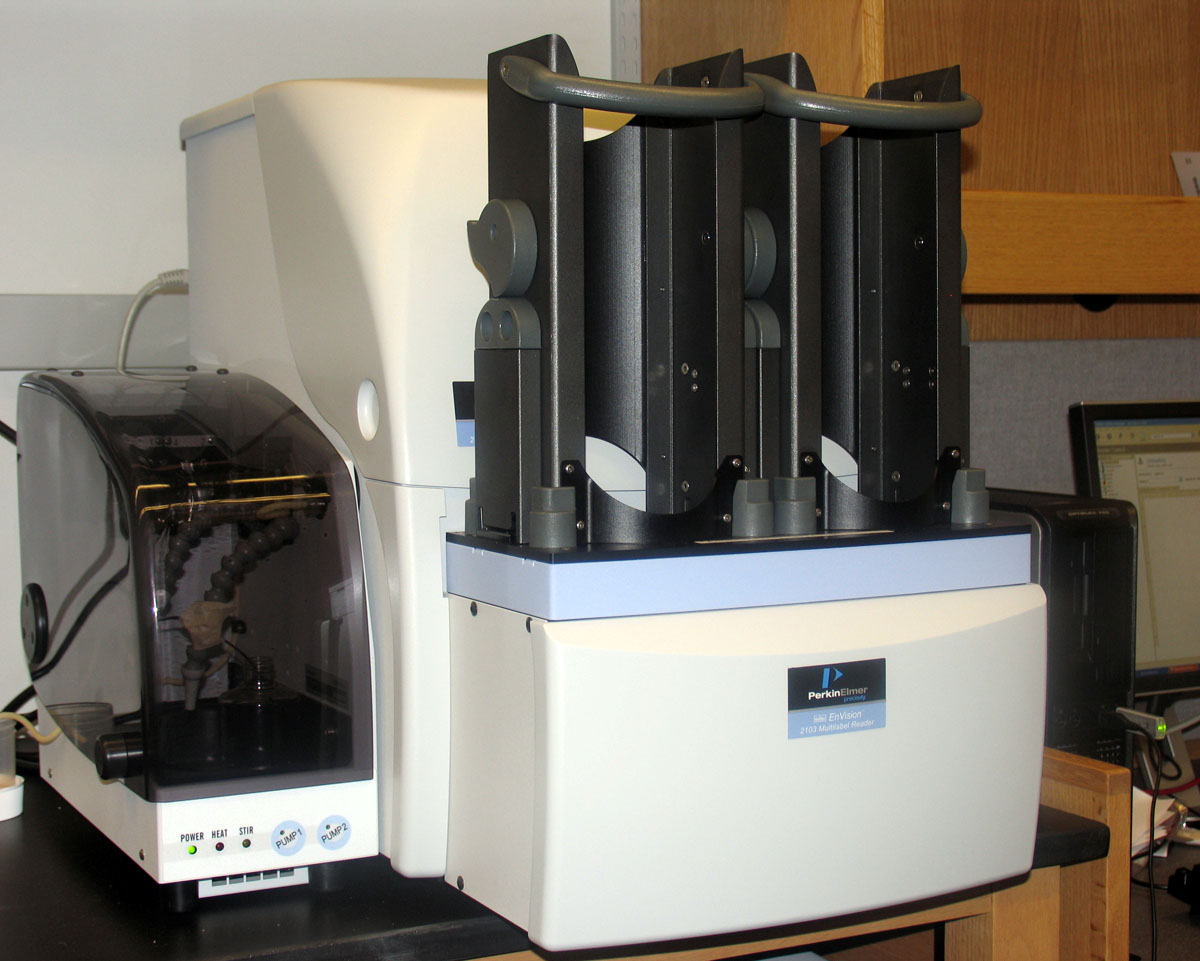 This reader is the main workhorse in our facility. It can be used for a wide range of fluorescence, luminescence and photometry based detection technologies, including the following list. It is also equipped with an excitation laser for AlphaScreen® applications.
Fluorescence intensity
Fluorescence polarization
TRF (Time-resolved fluorescence)
FRET (Fluorescence resonance energy transfer)
Luminescence and enhanced luminescence
Absorbance
AlphaScreen®
EnVision requires a specific filter set for each detection technology. Currently, it is equipped with a set of filters for several routinely used assays. If a new assay is required for screening, and the PI demonstrates the commitment and readiness to complete the screening, this reader can be easily upgraded with a new filter set. EnVision is capable of reading in both 96- and 384-well formats and is equipped with a plate stacker.