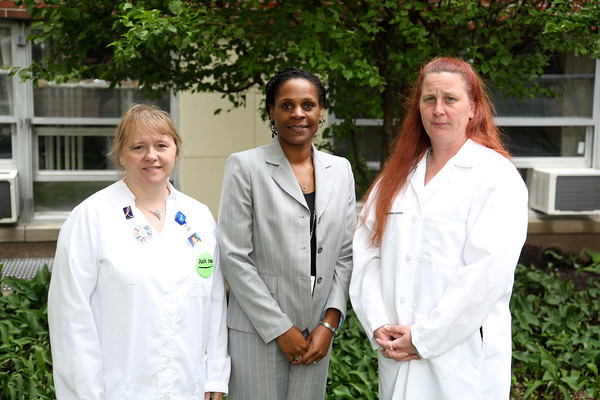 The Correlative Science Pathology Office (CSPO) consists of a team of Laboratory professionals dedicated to managing all aspects of biospecimens related to clinical trials.
All staff members are IATA certified to ship biological specimens and serves as a point of contact for addressing laboratory specimen related concerns. Team members function in lab and office areas dedicated to clinical research activities.
The CSPO has a total of six staff; two staff members located on the 6th floor of the Gratwick Basic Science Building are dedicated to tissue management. The remaining four team members are located in the Cell & Virus Building on the 4th floor and 7 North Clinical Research Center. These team members are dedicated to the processing, storage and shipment of blood, urine, body fluids and bone marrow specimens required for clinical research.
The CSPO performs the following tasks:
Processing of various specimen types
Storage of specimens
Shipment of specimens (same day and/or batch)
Specimen transport
Tissue feasibility determination
Form and specimen requisition completion
Facilitate specimen testing and reporting
Facilitate budget completion
Study reviews for lab implementation
Please contact Nancy Crenshaw at 716-845-3520 or at Nancy.Crenshaw@roswellpark.org for a project specific cost estimate.