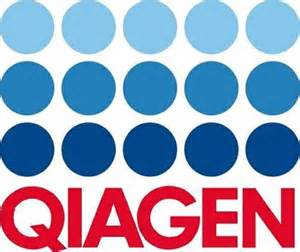 QIAGEN N.V. (NASDAQ: QGEN), a Netherlands-based holding company, is the leading global provider of Sample to Insight solutions to transform biological materials into valuable molecular insights. QIAGEN sample technologies isolate and process DNA, RNA and proteins from blood, tissue and other materials. Assay technologies make these biomolecules visible and ready for analysis. Bioinformatics software and knowledge bases interpret data to report relevant, actionable insights. Automation solutions tie these together in seamless and cost-effective molecular testing workflows. QIAGEN provides these workflows to more than 500,000 customers around the world in Molecular Diagnostics (human healthcare), Applied Testing (forensics, veterinary testing and food safety), Pharma (pharmaceutical and biotechnology companies) and Academia (life sciences research). As of December 31, 2014, QIAGEN employed approximately 4,300 people in over 35 locations worldwide. Further information can be found at https://www.qiagen.com/us/.
Ordering instructions
Stocked Products
Qiagen Plasmid Maxi Kit
RNeasy Mini kit (250)
RNeasy Mini kit (50)
QIAprep Spin Miniprep kit 9 (250)
Qiagen Plasmid MIDI KIT (25)
miRNeasy Mini kit (50)
QIAquick Gel Extraction kit
Ready to order? Email SupplyCenter@roswellpark.org with the product name, quantity and your contact information.
Non-stocked (Special Order) Products
To see online catalogs of Qiagen products that are available by special order, browse to:
Ready to order? Download the Qiagen Special Order Items order form here. Please complete this form and include product description, catalog number and quantity. Then you may either a). print it out and bring to the Supply Center to place your order or b). email your completed form to SupplyCenter@roswellpark.org.
Technical Support
800-362-7737, ext. 2343
techservice-na@qiagen.com
Sales Support
Daniel Termine
234-263-0396 (Mobile)
daniel.termine@qiagen.com