Investigational Drug Service Faculty and Staff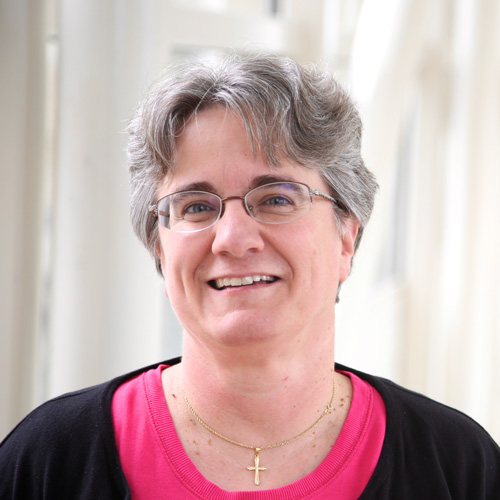 Barbara Todaro, PharmD
Director
Dr. Todaro has been the Investigational Drug Service (IDS) Resource Director since 2004. She received her undergraduate degree from the State University of New York at Buffalo (UB) in 1992 and her doctor of pharmacy degree from UB in 1998. She is a member of the Roswell Park Scientific Review Committee (SRC) and the Pharmacy and Therapeutics Committee. She is also a member of the Clinical Research Feasibility and Prioritization Committee and the investigational new drug serious adverse event trending committee.
She reviews all newly submitted therapeutic studies and amendments for IDS pharmacy implementation issues. Dr. Todaro reviews all Roswell Park phase I investigator-initiated studies prior to SRC submission. Since 2008, she has reviewed 35 investigator-initiated studies as part of the Experimental Therapeutics Research Program.
Dr. Todaro works with Clinical Protocol and Data Management staff and investigators to prepare pre-printed medication orders for the research studies. She works closely with pharmacy operations and Information Technology staff to ensure that study drug inventory items are added to the appropriate Roswell Park computer systems. Dr. Todaro is also a member of the ACTION (Alliance for Clinical Trials in Oncology) pharmacy committee (formerly CALGB) and a member of the National Comprehensive Cancer Network antiemetic panel.
---
Kathy Galus, PharmD, BCOP
Phase 1 Clinical Pharmacist
Phone: 716-845-8370
Email: kathy.galus@roswellpark.org
Denise Wells Johnson, RPh, CCRP
IDS Clinical Pharmacist
Phone: 716-845-3298
Email: denise.wellsjohnson@roswellpark.org
Ian Isidore, PharmD
IDS Clinical Pharmacist
Phone: 716-845-4680
Email: ian.isidore@roswellpark.org
Michael Milazzo, PharmD
IDS Clinical Pharmacist
Phone: 716-845-4680
Email: michael.milazzo@roswellpark.org
Michael Spino, PharmD
IDS Clinical Pharmacist
Phone: 716-845-4680
Email: michael.spino@roswellpark.org
George Peete
IDS Associate
Phone: 716-845-4680
Email: george.peete@RoswellPark.org
Nedra Thomas
IDS Associate
Phone: 716-845-4680
Email: nedra.thomas@roswellpark.org
Sandra Rand
Senior Pharmacy Technician IDS
Phone: 716-845-8196
Email: sandra.rand@roswellpark.org