Dr. Yu oversees all aspects of the Gene Targeting and Transgenic Shared Resource, including design and conduct of operations, training, experimental approaches, workload, and marketing through internal and external seminars. He assists investigators in developing grant applications and publications utilizing the Shared Resource. Dr. Yu also provides scientific consultation to the investigators and the Advisory Committee as needed.
As a professor in the Department of Cancer Genetics and Genomics/Genetics and Genomics Program and in running his own research program, Dr. Yu' experience and insight are invaluable when it comes to helping clients write grants and publications. He has over 40 publications during his career and has been engaged in producing and utilizing transgenic animals since 1995.
---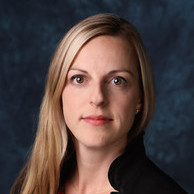 Aimee B. Stablewski, MA
Co-Director
Aimee Stablewski, Co-Director of the Gene Targeting and Transgenic Resource since the facility started in 1999, has overseen its expansion from only generating knockouts and transgenics, to including a full repertoire of mouse reproductive services, including In vitro Fertilization (IVF), rederivation, sperm and embryo cryopreservation, and importing and exporting embryos and sperm from domestic as well as international collaborators.
Ms. Stablewski meets regularly with investigators to discern a plan to generate their genetically-modified mice, and has kept up with the ever-changing field which has evolved with the large scale mouse Knockout projects (KOMP, EUCOMM, etc). She is an elected Council member of the International Society for Transgenic Technologies (ISTT).
---
Dawn Barnas
Transgenic Specialist
Phone: 716-845-1404
Email: dawn.barnas@roswellpark.org
Ms. Barnas is responsible for all administrative tasks (ordering, billing, administering requests, project tracking). She is primarily responsible for performing microinjections for both generations of transgenic mice and targeted mice via pronuclear microinjection and blastocyst microinjection, respectively. She also performs surgical transfer of embryos to surrogate female mice to generate these animals, as well as to rederive mice of pathogens. Ms. Barnas also is responsible for record keeping and mouse colony maintenance of our experimental mice and performs in vitro fertilizations, cryopreservation and mouse embryonic stem cell tissue culture duties.