Biomedical Data Science Faculty and Staff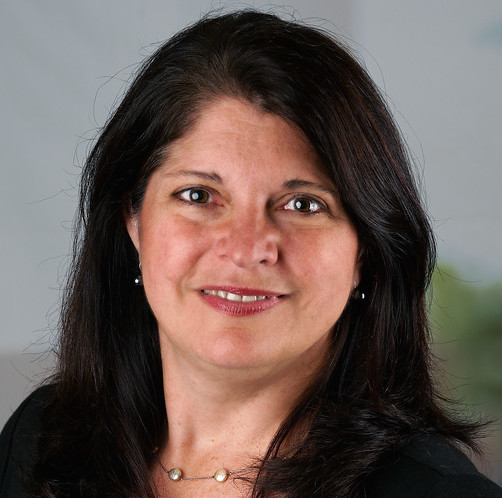 Ms. Kristen Anton is the Director of the Biomedical Data Science Shared Resource. Ms. Anton has an MS in Biomedical Engineering with a focus on molecular engineering from Boston University, and an AB in Human Biology from Stanford University.
Ms. Anton has been the Director of the Bioinformatics Service Center (BSC) at the Geisel School of Medicine at Dartmouth, where for 20 years she and her team of systems design, software development, data management and technical support professionals have developed high-quality information management systems for collaborative biomedical research. Ms. Anton's experience includes development of data models (including Common Data Elements) and implementation of data capture, validation, integration and sharing systems for multi-center clinical research registries, clinical trials and prevention studies, as well as genomics, proteomics and other 'omics research. The BSC has collaborated on more than 50 NIH funded studies. Ms. Anton has also led the Bioinformatics team for the Gastrointestinal Biology and Disease (CGIBD) at the University of North Carolina at Chapel Hill.
Ms. Anton's personal research involves work with the NASA Jet Propulsion Laboratory and Caltech to adapt big data handling technologies and methods from planetary, earth and climate science for biomedical research. With this team, Ms. Anton supports two national NCI consortia, the Early Detection Research Network (EDRN) and the Molecular and Cellular Characterization of Scree-detected Lesions (MCL). This collaborative informatics and data management team was awarded the prestigious NASA Group Achievement Award, selected from among all projects NASA-wide by an awards committee appointed by NASA Headquarters, for "the innovative and pioneering use of NASA data system technologies to construct a remarkably successful national bioinformatics network of cancer biomarker research."
Katerina Czup
Data Analyst
Phone: 716-845-4718
Email: katerina.czup@roswellpark.org
Kelly Jans
Data Analyst
Phone: 716-845-1014
Email: kelly.jans@roswellpark.org
Jennifer Marmion
Data Manager II
Phone: 716-845-1435
Email: jennifer.marmion@roswellpark.org
Maya McDaniel
Programmer/Analyst Trainee I
Phone: 716-845-1300 ext. 6982
Email: maya.mcdaniel@roswellpark.org
Jessica Michnik-Rubinstein
Data Manager I
Phone: 716-845-3459
Email: jessica.michnik-rubinstein@roswellpark.org
Philip Whalen
Business Systems Analyst I
Phone: 716-845-7197
Email: philip.whalen@roswellpark.org