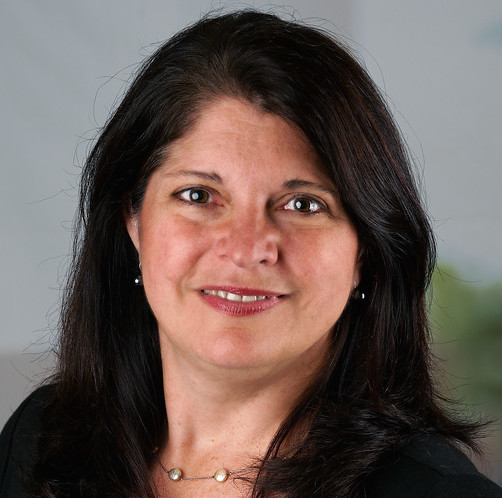 Kristen Anton is the Director of the Biomedical Data Science Shared Resource. Ms. Anton has an MS in Biomedical Engineering with a focus on molecular engineering from Boston University, and an AB in Human Biology from Stanford University.
Ms. Anton has been the Director of the Bioinformatics Service Center (BSC) at the Geisel School of Medicine at Dartmouth, where for 20 years she and her team of systems design, software development, data management and technical support professionals have developed high-quality information management systems for collaborative biomedical research. Ms. Anton's experience includes development of data models (including Common Data Elements) and implementation of data capture, validation, integration and sharing systems for multi-center clinical research registries, clinical trials and prevention studies, as well as genomics, proteomics and other 'omics research. The BSC has collaborated on more than 50 NIH funded studies. Ms. Anton has also led the Bioinformatics team for the Gastrointestinal Biology and Disease (CGIBD) at the University of North Carolina at Chapel Hill.
Ms. Anton's personal research involves work with the NASA Jet Propulsion Laboratory and Caltech to adapt big data handling technologies and methods from planetary, earth and climate science for biomedical research. With this team, Ms. Anton supports two national NCI consortia, the Early Detection Research Network (EDRN) and the Molecular and Cellular Characterization of Scree-detected Lesions (MCL). This collaborative informatics and data management team was awarded the prestigious NASA Group Achievement Award, selected from among all projects NASA-wide by an awards committee appointed by NASA Headquarters, for "the innovative and pioneering use of NASA data system technologies to construct a remarkably successful national bioinformatics network of cancer biomarker research."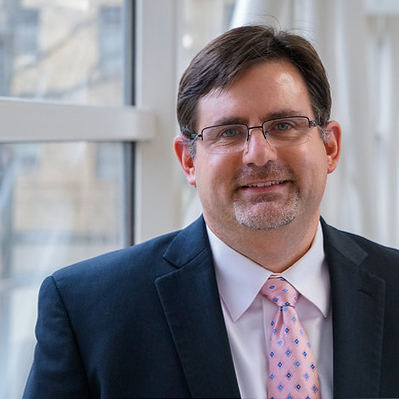 William Duncan, PhD, MS is the Associate Director of the Biomedical Data Science Shared Resource. Dr. Duncan has a PhD in Philosophy (2014), with a focus in ontology, a MS in Computer Science (2004), and over 15 years of experience developing software and working with databases. He is responsible for development of research project specific databases, the extraction of data from the electronic medical record system for research purposes, and the use of semantic technologies integrate and query data from multiple sources.
As a researcher, Dr. Duncan is actively involved in the development of biomedical ontologies. He has been instrumental in the development of the Oral Health and Disease Ontology and the Antibody Ontology. Dr. Duncan is currently involved in the development of ontologies to model data used in the diagnosis and treatment of cancer.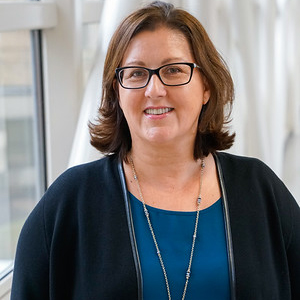 Ms. Murphy is the appointed Director of Data Management for the Biomedical Data Science Shared Resource (BDS).
Ms. Murphy has a bachelor's degree in Medical Technology and Cellular Biology. She has 15 years of data management experience in clinical trials data management, data capture design, data processing and delivery for a variety of different diseases and research purposes involving both oncology and HIV trials. She defined, tested and implemented portions of the Laboratory Data Management System (LDMS) currently being deployed worldwide by the Aids Clinical Trials Group (ACTG).
She has defined and implemented the RPCI Clinical Trials Management System and established the RPCI Clinical Research Services Data Management team and centralized clinical trials data management functions. She currently manages the BDS office which consists of 4 FTE and oversees the implementation of institute wide Data Management standards, training programs and the establishment of data quality standards. In addition she co-leads the implementation of several IT solutions that will grid enable several institute wide databases and define common data elements necessary to support translational research. She is responsible for the management of the Honest Broker System and is responsible for training and certifying all Honest Brokers across the Institute.
She helps coordinate services between the BDS and several other shared resources including the Pathology Network Shared Resource (PNSR) and the Data Bank and BioRepository Shared Resource (DBBR).
Kelly Jans
Data Manager II
Phone: 716-845-1014
Email: Kelly.Jans@Roswellpark.org
Katerina Czup
Data Manager II
Phone: 716-845-4718
Email: Katerina.Czup@RoswellPark.org
Jennifer Marmion
Data Manager II
Phone: 716-845-1435
Email: Jennifer.Marmion@RoswellPark.org
Jennifer Lana McClaren
Data Manager I
Phone: 716-845-3459
Email: Jennifer.McClaren@Roswellpark.org