Biomedical Data Science Equipment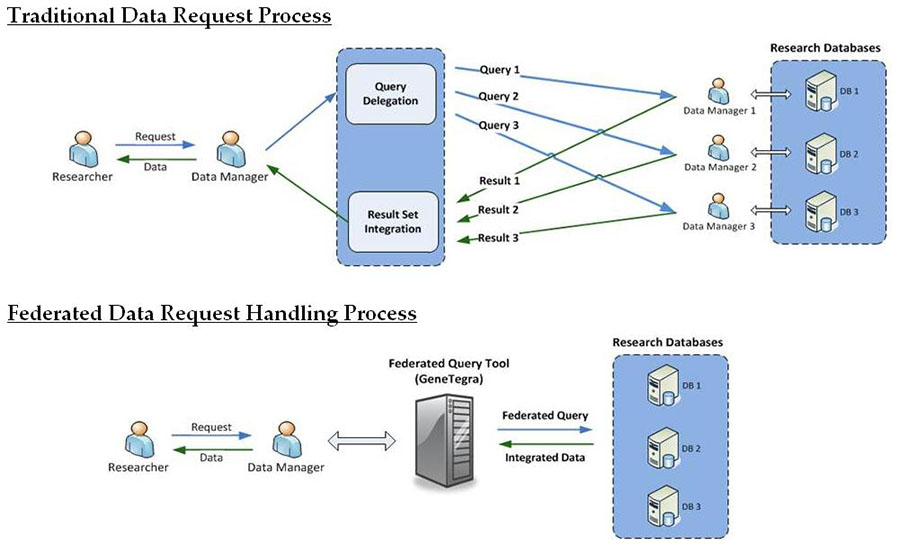 Software and informatics tools
DaRTS (Data Request Tracking System): Used by all BDS members to track clinical data requests for research.
D2B2 (Database of Databases): Used as the official inventory of data sources to support the BDS.
GeneTegra (Federated Query System): Federated query system used by the BDS to connect multiple data sources and query them as one entity.
TIES (Text Information Extraction System): Open source tool to extract information from the free text pathology reports and as a data source for GeneTegra.