Why did you come to Roswell Park? What attracted you to this role?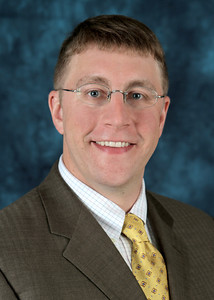 I am originally from Buffalo, and did some of my earliest clinical rotations at Roswell Park as a medical student. It was here at Roswell that I first became inspired to pursue a career in gynecologic oncology. I benefited from the mentorship of compassionate physicians who combined surgical skill and clinical care with cutting-edge research. I really came to appreciate the multidisciplinary approach to cancer care, where health care professionals with different backgrounds and areas of expertise collaborate for the common goal of curing cancer. After spending the last three years of my training outside of Western New York, joining the faculty at Roswell Park has been like a homecoming for me, both personally and professionally.
You perform robotic-assisted surgeries for gynecology patients. What are the benefits of this procedure for women?
Prior to the introduction of the DaVinci robot, many gynecologic cancer surgeries were performed through a large abdominal incision. In patients who are candidates for robotic surgery, we are now able to perform the same procedure through very small incisions. In addition to better cosmetic outcomes, this results in shorter hospital stays, less blood loss, less postoperative pain, a lower incidence of wound infections, and faster return to normal activity.
Tell us about your other research interests.
In addition to robotic and minimally invasive approaches to gynecologic surgery, my research interests focus on strategies for the prevention and treatment of ovarian cancer and developing immunological therapies for endometrial cancer.
What is the most satisfying part of your job?
I enjoy working in an academic environment where my colleagues and students are excited about teaching and learning; always striving to improve the quality of care we provide for our patients. I would have to say that ultimately, the most satisfying part of my job is interacting and developing relationships with my patients and their families. It is truly an honor and a privilege to be in the position of providing comfort and hope during what is often a stressful and difficult time.