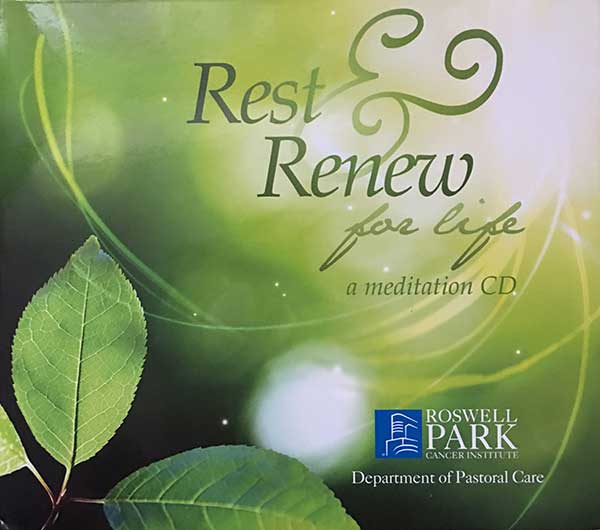 The Spiritual Care Department produced a guided meditation CD that offers the healing presence of music.
The CD combines soothing vocals and piano to promote deep relaxation and wellbeing. Each track is written and performed by our Chaplain, Sara Schultz and former Roswell Park physician, Dr. Gregory Loewen.
We encourage patients, family members and caregivers to listen to each track as a way to cope with added stress.