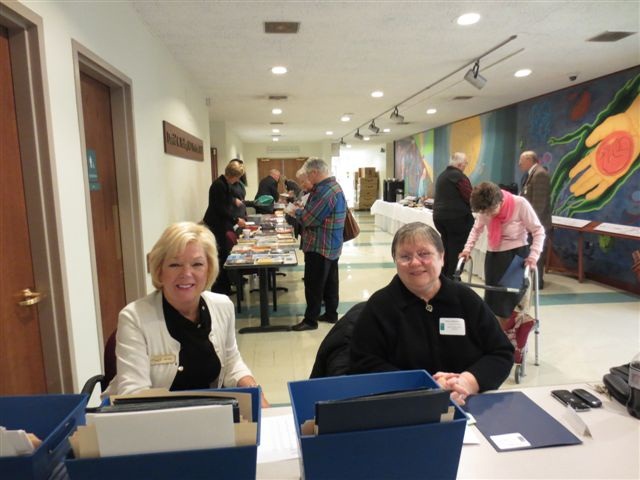 Health Care Ministry Education Days
For the past 16 years, the Department of Pastoral Care has been hosting health care ministry education days for health care professionals, chaplains, area clergy and congregational volunteers. These day-long conferences provide an opportunity for networking as well as insight into various topics that are pertinent to pastoral care ministries in an institution as well as in a community setting.
The Pastoral Care Department at Roswell Park Comprehensive Cancer Center is the only organization in WNY that provides these unique conference offerings twice a year from well-known professionals in their respective fields.
Spring Conference 2018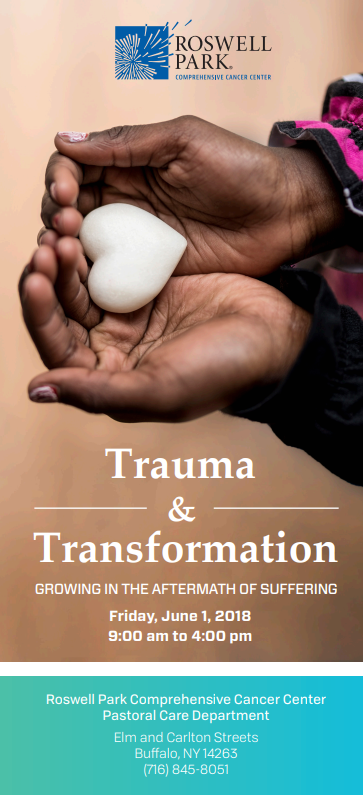 Trauma and Transformation: Growing in the Aftermath of Suffering
Friday, June 1, 2018 | 9 a.m.–4 p.m.
Past Speakers
Christina M. Puchalski, MD, MS, FACP: Director of the George Washington Institute for Spirituality and Health; Professor Department of Medicine & Health Sciences, George Washington University School of Medicine; Professor, Health Leadership & Management George Washington University School of Public Health.
Joan Borysenko, PhD: Founder and President of Mind-Body Health Sciences, LLC; Co-Founder and Director of the Claritas Institute for Interspiritual Inquiry. 
David Lichter D.Min.: Executive Director of the National Association of Catholic Chaplains (NACC).
Dr. Alan Wolfelt: Author, educator, grief counselor, and Founder and Director of the Center for Loss and Life Transition, Denver, CO.
Dr. Harold Ivan Smith: Holds a doctorate from Asbury Theological Seminary. Dr. Smith is a fellow in Thantology recognized by the Association for Death Education and Counseling.
Doug Smith M.A., M.S., M.Div: Professional speaker, trainer, and consultant with more than 25 years experience as a counselor, therapist, patient care advocate and health care administrator.
Betty Farrell, PhD: Director and Professor of Nursing Research and education, City of Hope, Los Angeles.
Bill Webster, PhD: Founder and Executive Director of the Centre for the Grief journey, Mississauga, ON, Canada.
Paul Alexander: Singer, songwriter, psychotherapist, author, actor and performing artist who has shared his music and message of hope throughout the United States and Canada.