In 1945, Nursing Administrator Ethel Chandler formally organized the Department of Nursing at Roswell Park Cancer Institute (RPCI) with 61 nurses under her direction. Today, the Department of Nursing boasts a dynamic and engaged staff of over 600 administrators, nurse practitioners, registered nurses, licensed practical nurses, hospital clinical assistants and clinical support assistants.
The Department of Nursing
Promotes an environment whereby each patient's dignity and rights are recognized and respected.
Collaborates in the planning and delivery of health care that is specific to each individual's needs.
Develops an individualized approach involving the family/significant others in a care plan intended to maximize each patient's health potential and quality of life.
Provides staff development and oncology nursing education programs.
Continuously evaluates and improves nursing care.
Participates in the implementation of clinical research protocols.
Shares information and findings with the nursing community at large through educational programs and publications of research findings.
Provides support for ongoing educational degrees and certifications.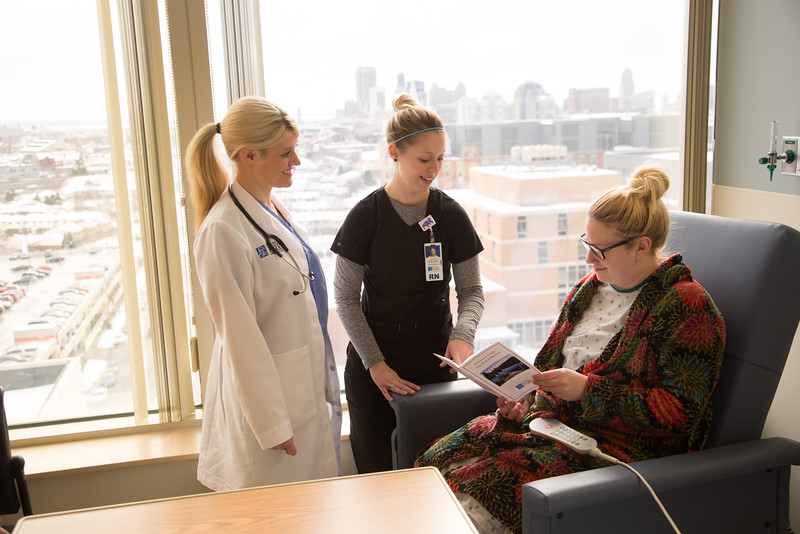 Nursing Practice
The goal of the Department of Nursing is to provide excellent and comprehensive care to cancer patients and their significant others during all phases of their evaluation and treatment. Patients range from pediatric to adult, include a wide range of diagnostic categories and all phases of treatment from evaluation to long-term follow-up of cancer survivors.
Patients have highly complex clinical, psychosocial and educational needs and the Nursing staff continuously strives to meet these needs through clinical care, patient/family education, nursing and multidisciplinary research and interdisciplinary collaboration.
Service-based, cancer site specific inpatient units
Ambulatory Care Clinics
Pediatric Care
Operating Room
Intensive Care and Post Anesthesia Care
Intermediate Care
Blood and Marrow Transplantation
Pain Management
Chemotherapy and Infusion Clinics
Ambulatory Surgery Center
Enterostomal Therapy and Wound Management Consultation
Case Management
Administration
Education
Research
Professional Education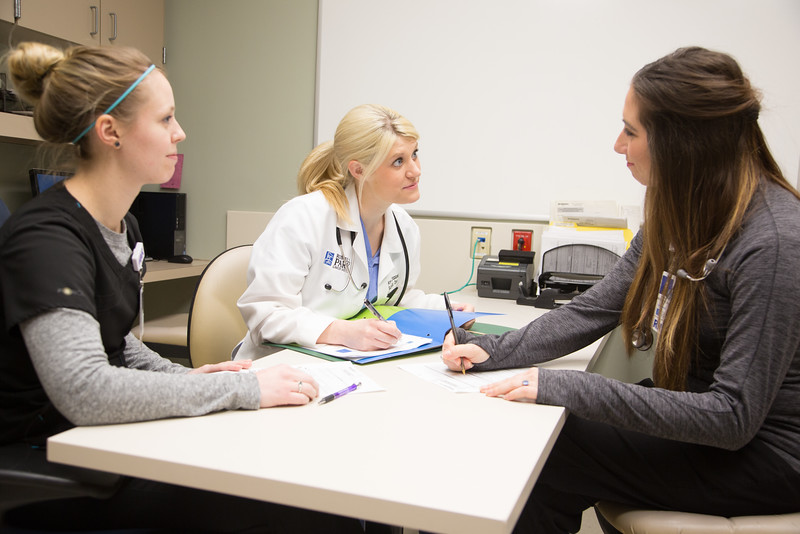 The RPCI Department of Nursing provides a vigorous schedule of education programs for patients, staff and the nursing community. Continuing education programs are routinely presented on:
Chemotherapy / Biotherapy
Blood and Bone Marrow Transplantation
Nursing Management
Preceptor Training
Leadership Development
Oncology Critical Care
Cancer Prevention and Detection
Skin, Wound and Ostomy Care
Additional educational programs are presented on new clinical pathways, research, initiatives and patient management strategies.
Patient Education
Patient education is an integral component of daily nursing practice at RPCI. Formal programs to help patients cope with the cancer experience and understand cancer therapy are also offered.
Philosophy
The Department of Nursing at RPCI recognizes and accepts the overall philosophy of Roswell Park Cancer Institute that basic research correlated with clinical research is essential if the fundamental understanding of the nature, etiology and management of all cancers and allied diseases is to be a reality. As an integral part of Roswell Park Cancer Institute, we assume responsibility for collaborating on research protocols and conducting independent nursing research, the goal of which is to provide quality oncology care and to add to the knowledge base of oncology nursing science.
The Department of Nursing promotes an environment whereby each patient's human dignity and human rights are recognized and respected. Nursing is a collaborative discipline in the planning and delivery of health care. Each patient admitted to Roswell Park has a right to effective nursing care as it relates to his/her needs. We accept the responsibility to provide the interventions necessary to attain each patient's potential of health and quality of life. The Department of Nursing promotes an individualized approach to multidisciplinary patient care, involving the patient and others the patient may identify in the care delivery.
We accept the responsibility to maintain and augment our body of knowledge regarding health care management of persons experiencing cancer. We will maintain an environment that supports the development of the expertise of our staff relative to cancer management and facilitates their communication with patients, families, and the public. We will support and participate in each of the Institute's mission areas.
The Department of Nursing maintains an environment and provides opportunities for ongoing development and professional growth to our staff. We accept responsibility to continuously evaluate nursing care and to identify and initiate actions to improve patient outcomes. We accept responsibility to communicate our standards of care by sharing advances with the nursing community through a variety of professional venues.
Leadership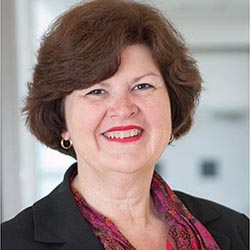 Shirley Johnson, RN, MS, MBA
Chief Nursing Officer Senior Vice President of Nursing & Patient Care Services