A Message from the President
Hope for Ovarian Cancer Patients Worldwide
Roswell Park Cancer Institute (RPCI) recently received some exciting news that could lead to new, potentially more effective treatments for patients.  The National Cancer Institute (NCI) has awarded one of our research teams with a prestigious Specialized Program of Research Excellence (SPORE) grant in ovarian cancer.
SPORE grants are highly competitive and designed to speed promising therapies to patients toward the goal of reducing cancer incidence and mortality and improving survival and quality of life. The American Cancer Society estimates that in 2013, about 22,240 new cases of ovarian cancer will be diagnosed and 14,030 women will die of ovarian cancer in the United States.  Ovarian cancer is the fifth leading cause of cancer-related death among women, and is the deadliest of gynecologic cancers.
The five-year, $11 million SPORE we received will support the study of novel immunotherapy approaches for treatment of, and risk assessment for, ovarian cancer.  These studies will test new treatments that have the potential to change treatment paradigms for women throughout the world.
Kunle Odunsi, MD, PhD, Chair of Gynecologic Oncology and Director of our Center for Immunotherapy, is the principal investigator of the SPORE grant.  A leader in his field, Dr. Odunsi developed the NY-ESO-1 dendritic cell vaccine and has led trials evaluating its effectiveness in treating ovarian cancer.  His SPORE co-principal Investigators include Kirsten Moysich, PhD, from RPCI's Department of Cancer Prevention and Control, and Robert Edwards, MD, a gynecologic oncologist from the University of Pittsburgh Cancer Institute.
This is only the fifth SPORE grant ever awarded for research in ovarian cancer, and the first SPORE ovarian cancer research grant to be awarded to researchers in Upstate New York.  To earn a highly competitive NCI SPORE grant, institutions must demonstrate a high degree of collaboration between first-rate scientists and clinicians and show excellence in translational research projects.
The NCI established the SPORE program in 1992 to promote interdisciplinary research and to help basic research findings move quickly from the laboratory to the patient. RPCI will share details about the research this grant will fund at a press conference on Monday, October 7, 2013.
-Donald L. Trump, MD, FACP
President & CEO
Institute Appoints New Medical Director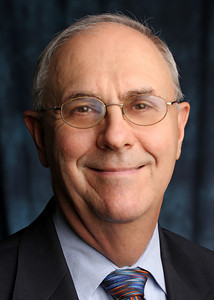 Anthony, L. Picone, MD, PhD, MBA, cardiothoracic surgeon in the Department of Thoracic Surgery, has been named medical director of RPCI. Dr. Picone has been employed at Roswell Park since April of 2009, and for the past six months has served as RPCI's interim medical director. In his new role, Dr. Picone will be responsible for coordinating and planning strategic and tactical aspects of the Institute's clinical services.
Looking for New Ways to Slow Tumor Progression
Researchers at RPCI have uncovered a new pathway by which cancer cells, such as in breast cancer, stimulate the expansion of myeloid-derived suppressor cells (MDSCs), a blood cell population known to interfere with the body's anti-tumor response. The findings, published online on Monday, September 16 in The Journal of Clinical Investigation, shed new light on the pathological events that fuel tumor growth and could lead to the development of new therapies to hinder it.
Determining Impact of Price on Tobacco Purchase Decisions
How willing are smokers to try different tobacco products based on the price? Researchers at RPCI are asking that and other questions in a clinical study that examines the impact of price and other factors on the substitution of smokeless tobacco products for cigarettes.
Studying the Effects of Tobacco Use
Annual consumption of cigars has increased steadily over the last 20 years in the United States, in particular, the use of little cigars that are similar in size, appearance and smoking behavior to cigarettes. 
Increased FDA regulation of cigarettes may lead to increased or dual use of little cigars, which as of yet are not subject to the same restrictions as cigarettes.  For example, little cigars are allowed to have characterizing flavors such as grape or cherry and they have less effective health warning labels. 
Thanks to donations to RPCI, Mark Travers, PhD, MS, a research scientist in Roswell Park's Department of Health Behavior, recently launched a study to assess short term changes in smoking behavior, cardiovascular response, toxicant exposure and secondhand smoke generation in cigarette smokers that switch to flavored or unflavored little cigars.
The goal of the study is to answer important questions about what happens when smokers switch to different smoked tobacco products in response to FDA legislation.
"Tobacco use continues to be the single biggest preventable cause of death in the U.S. and we are struggling with how to regulate a constantly changing market. New and emerging products include things like flavored little cigars, hookah and electronic cigarettes. Our job is to provide the FDA with the research they need to inform future FDA policy making," said Dr. Travers.
Dr. Travers has degrees in biomedical engineering and epidemiology and has devoted his career to providing the scientific basis for smoke-free air policies.  To learn more about him, view his biography here: https://www.roswellpark.edu/mark-travers.
Roswell Park faculty members regularly share their expertise with major national media outlets and oncology publications. Some recent examples:
Dr. Donald Trump to The Cancer Letter: "Our notice of [NCI comprehensive cancer center] grant award came in mid-September. And that notice becomes the baseline from which we can compete our new grant, which will be funded again next September, for another five years. But that baseline is 10 percent less than it was last year because of sequestration."
Dr. Candace Johnson to HemOnc Today: (Speaking of the impact that the implementation of the Affordable Care Act will have within the hematology and oncology communities.) "There are no strict guidelines for what we are supposed to do with it once it goes into effect. It presents quite a task for all of us. We have to hope that there will be more definition surrounding it as the date [of full implementation] nears."
Dr. Maciej Goniewicz to BBC World Service: "The golden standard to be convinced about the efficacy of the electronic cigarette as a smoking cessation tool is to do clinical trials. So, compare the electronic cigarettes in a clinical trial with the other drugs, with the other approaches, and show if [electronic cigarettes] really help in quitting smoking."
Chef's Restaurant

Chef's Restaurant, founded in 1923, is a place where family and friends meet to eat. This community-oriented gathering space has opened its doors, and walls, time and time again to support Roswell Park Cancer Institute.

From the owner, Lou Billitier, shaving his head, to painting an entire wall of the building pink, Chef's Restaurant has shown no limits in its support of the 31,000 cancer patients RPCI cares for each year.
At the beginning of the year, Lou announced he would raise funds to shave his head as part of RPCI's Bald for Bucks program. On March 20, Rob "Rayzor" Ray had the honor of shaving Lou's hair before a select VIP crowd. This fundraiser brought in more than $11,000 to support the cutting-edge cancer research and patient care programs at Roswell Park Cancer Institute.
Chef's also proudly supports breast cancer research at RPCI. They will once again team up with 97 Rock and RPCI for the Wall of Hope campaign in 2013. During this promotion, bricks can be purchased to honor a loved one on the Pink Wall of Hope at Chef's. In its third year, Wall of Hope raised a total of more than $23,000. Chef's Restaurant has also sponsored events like All Star Night, Roswell Park's annual gala, and donated restaurant space along with food for RPCI functions. 
By supporting Roswell Park Cancer Institute, Lou is able to bring awareness to cancer while remembering those he's lost.
"I have lost many family members and good friends to this dreaded disease," said Lou. "The more funds that we raise, the quicker we can find a cure for cancer."
Lou says the basic history of Chef's Restaurant comes down to a happy story of a local boy who made good in his hometown. It's easy to see that Chef's Restaurant is a Buffalo favorite for it's great food and big heart.
Pink Wall of Hope
Purchase a brick to honor a loved one on the Pink Wall of Hope during the month of October and receive a free pink 97 Rock cap while supplies last.
The Pink Wall of Hope is a partnership between Chef's and 97 Rock that raises funds for breast cancer research at Roswell Park Cancer Institute. Donors make a gift of $25 online or $20 at Chef's for the chance to have a loved one's name inscribed on the pink brick wall outside Chef's Restaurant.
Pink Party 2013 Themed Cocktails & Cupcakes
Star 102.5's third annual Pink Party, themed Cocktails & Cupcakes, will feature a performance from the band Five for Fighting. The party will take place on Wednesday, October 9, at Statler City.
Pink Party is a fun, frilly, girly, pink event, with a portion of the proceeds to benefit Roswell Park Cancer Institute. The party will take place from 6:00 to 9:00 p.m. and tickets are $30 in advance or $35 at the door, and can purchased at
mystar1025.com
!
Know Your Stats
Save the date for the Know Your Statistics Prostate Cancer Early Diagnosis Clinic on Tuesday, October 15, at Ralph Wilson Stadium.
RPCI doctors will be performing free prostate cancer screenings, including prostate specific antigen (PSA) blood tests and digital rectal exams (DRE) to eligible men.
Register online
or by calling 1-877-ASK-RPCI.
All Star Night 2013
All Star Night, RPCI's premiere event, will take place on Saturday, November 2, at the Buffalo Niagara Convention center.
This year's Gilda Radner Courage Award will be presented to Lara Logan, "60 Minutes" correspondent and "CBS News" chief foreign affairs correspondent. Learn more about Lara and purchase tickets at
AllStarNight.org
.
Relief Sought From Burdens of State Regulations on Medical Industry, The Buffalo News, 9/11/13
Cancer Film Screening to Benefit Roswell Park, Buffalo Business First, 9/6/13
Therapy Dog at Roswell Park Wins National AKC Award, The Buffalo News, 8/26/13
Leicester Student Explores Cancer Research at Retreat, Livingston County News, 8/20/13
Fashion for a Cause, WKBW-TV Channel 7, 8/14/13
See more RPCI headlines at roswellpark.org/media/in-the-news
Moms Tell Their Kids About Genetic Tests
Mothers who undergo genetic testing tend to disclose the results to their kids, even if they test positive for BRCA1 and BRCA2, two gene mutations that raise breast and ovarian cancer risk significantly, according to a study published in Cancer Epidemiology, Biomarkers & Prevention. More than 200 mothers of children ages eight to 21 completed questionnaires both before their genetic testing and one month after getting the results. More than half of the moms (62.4 percent) talked to their kids about the results, especially if they were teenagers.
Researchers suggest that what the results mean for their kids may be a main reason the women underwent genetic testing in the first place. "Family communication about the results of BRCA1 and BRCA2 genetic testing is very important and complex," said Nicoleta Voian, MD, MPH, Director of RPCI's Clinical Genetics Service. "Disclosure to children needs to take into consideration their age and the readiness to receive and use such information for their health management and family decision making."
Many factors need to be considered by the doctor, the genetic specialist, and the person interested in testing. Therefore, genetic consultation and risk assessment is recommended before considering genetic testing. Genetic testing for BRCA1 and BRCA2 genes is generally not recommended for individuals younger than age 18. Learn more about RPCI's genetic counseling and testing services.