Roswell Park Physician Marc Ernstoff Plays Leading Role in Developing Melanoma Guidelines of New Global Medical Oncology Curriculum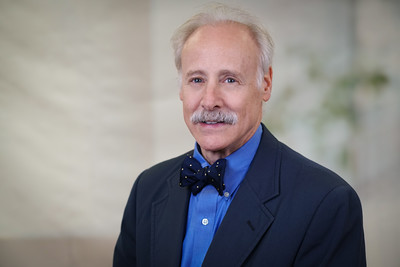 BUFFALO, N.Y. — Marc Ernstoff, MD, Chair of the Department of Medicine and Senior Vice President for Clinical Investigation at Roswell Park Comprehensive Cancer Center, has co-authored the clinical practice guidelines for melanoma within a new edition of a global medical oncology training reference guide.
The European Society for Medical Oncology (ESMO) and the American Society of Clinical Oncology (ASCO) recently issued the 2016 edition of the ESMO/ASCO Recommendations for Global Curriculum in Medical Oncology. The curriculum offers a global perspective of the clinical training required for physicians to qualify as medical oncologists. Dr. Ernstoff collaborated with Olivier Michielin, MD, Department of Oncology, Melanoma Clinic, Swiss Institute of Bioinformatics Lausanne, Switzerland, on the melanoma guidelines.
Dr. Ernstoff says, "This set of education curriculum guidelines incorporates the newest advances in oncology. It provides both educators and learners with an outline of educational goals necessary to treat cancer patients effectively."
The reference guide aims to provide state-of-the-art cancer care to all patients wherever they live. The Global Curriculum in Medical Oncology Edition 2016 can be found here.
###
The mission of Roswell Park Comprehensive Cancer Center is to understand, prevent and cure cancer. Founded in 1898, Roswell Park is one of the first cancer centers in the country to be named a National Cancer Institute-designated comprehensive cancer center and remains the only facility with this designation in Upstate New York. The Institute is a member of the prestigious National Comprehensive Cancer Network, an alliance of the nation's leading cancer centers; maintains affiliate sites; and is a partner in national and international collaborative programs. For more information, visit www.roswellpark.org, call 1-800-ROSWELL (1-800-767-9355) or email AskRoswell@Roswellpark.org. Follow Roswell Park on Facebook and Twitter.