Lab members
Hendrik Dejong – Lab Manager
Laurie Rich, PhD – Post doctoral fellow
Vincent Chong Vui-King – Post doctoral fellow
Aparajitha Verma – Ph.D. student (Biophysics)
Anne Patti – Undergraduate Intern
Zachary Valenza – Undergraduate Intern
Former members
Margaret Folaron, PhD
Present position: Post-doctoral fellow, Dartmouth School of Medicine
Katelyn Bothwell, MS
Present position: Medical student, New England College of Osteopathic Medicine
James Kalmuk, MD, MS
Present position: Resident, PGY-1, Medical University of South Carolina
Photo Gallery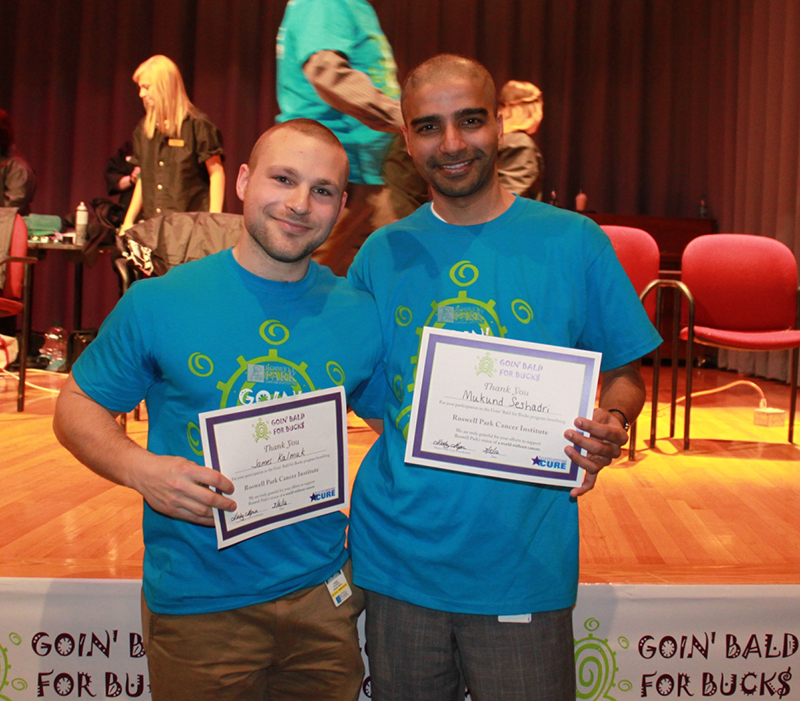 Graduate student James Kalmuk and Dr. Seshadri raise funds for research and patient-care programs at Roswell Park by going Bald for Bucks.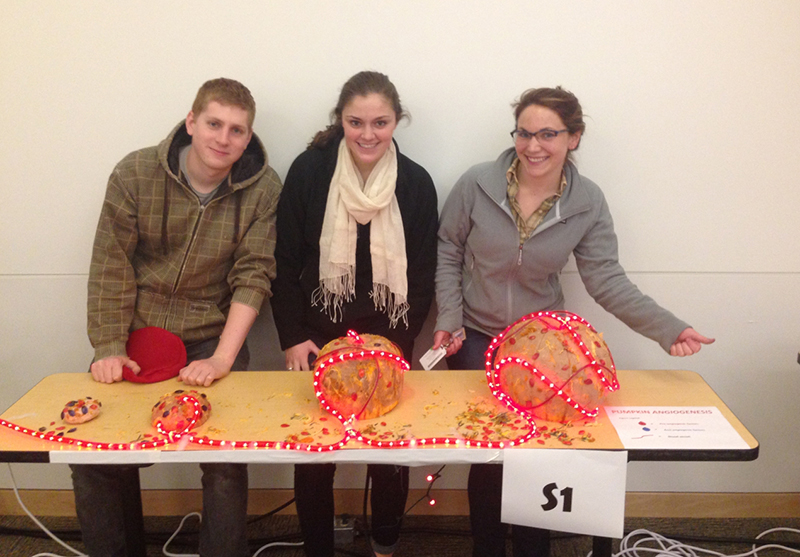 Members of Dr. Seshadri's lab, Laurie Rich, Katelyn Bothwell and Margaret Folaron show off their "Tumor Angiogenesis" pumpkin art.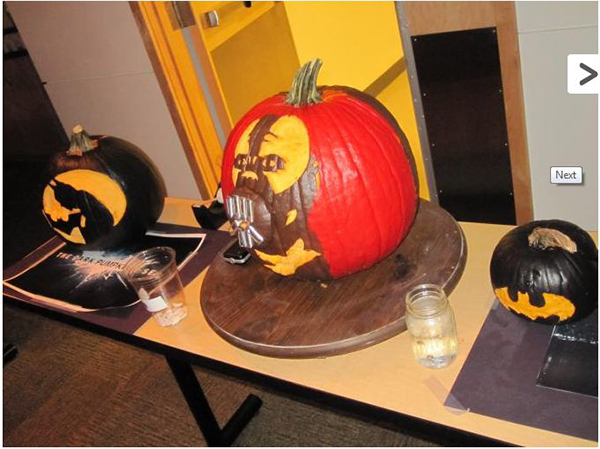 Batman-themed pumpkin art, courtesy of Dr. Seshadri's lab.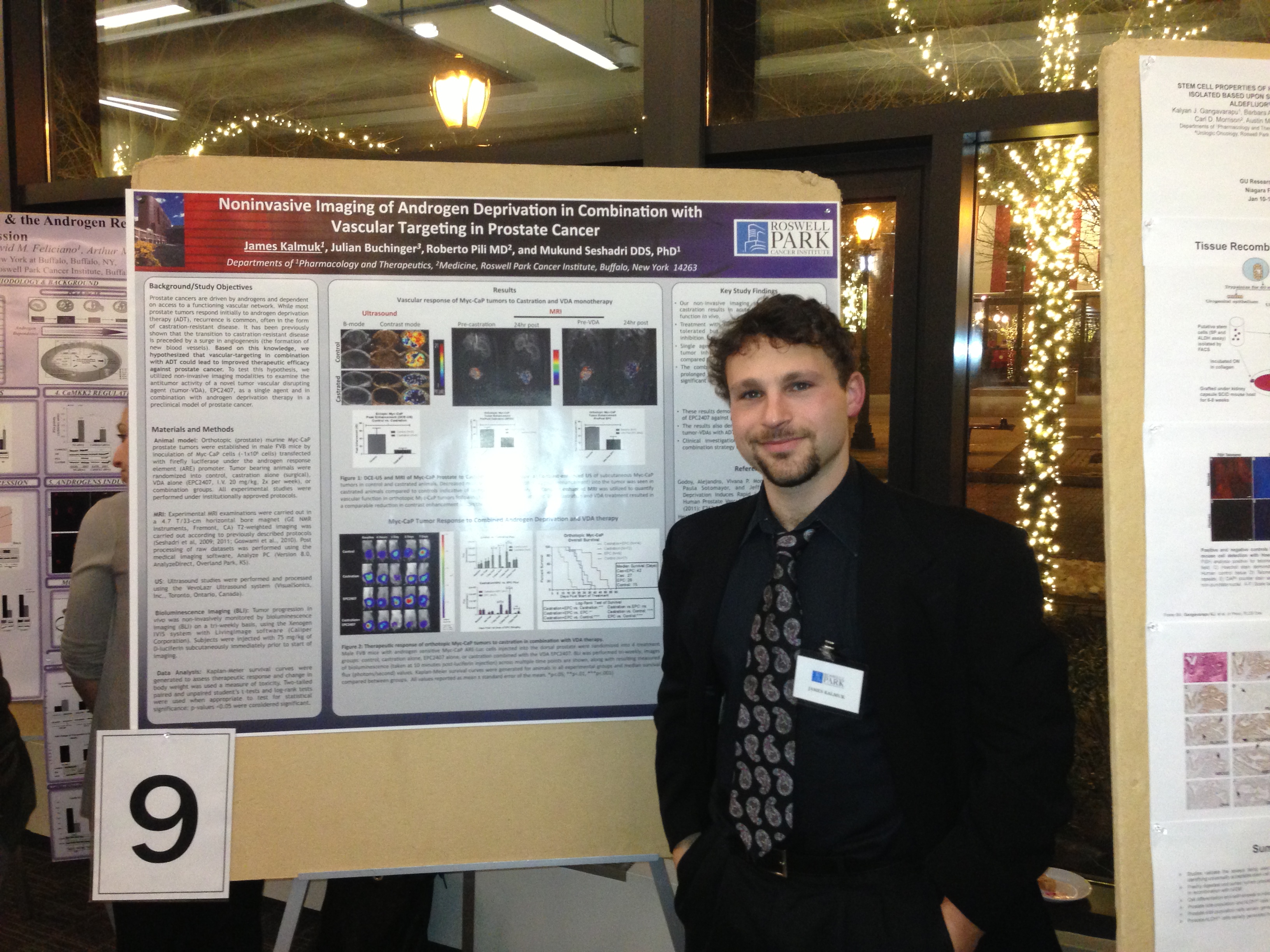 James Kalmuk stands near a poster of his prostate cancer research.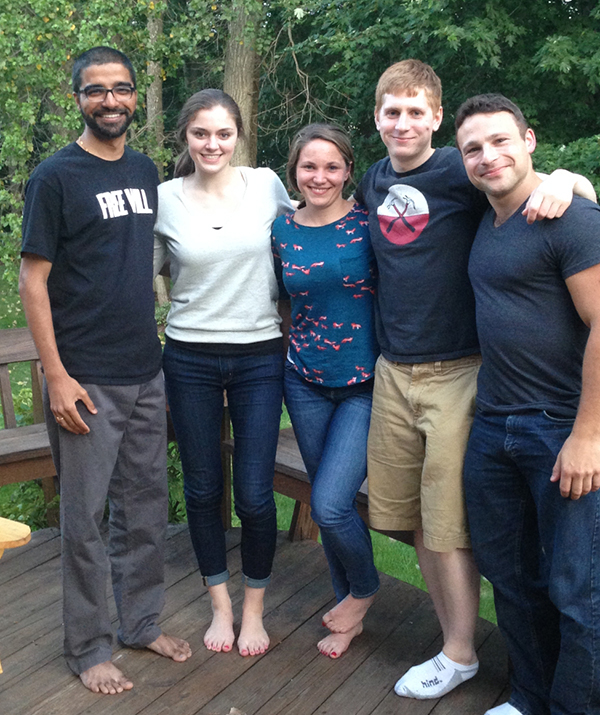 (Left to right): Dr. Seshadri, Katelyn Bothwell, Margaret Folaron, Laurie Rich and James Kalmuk.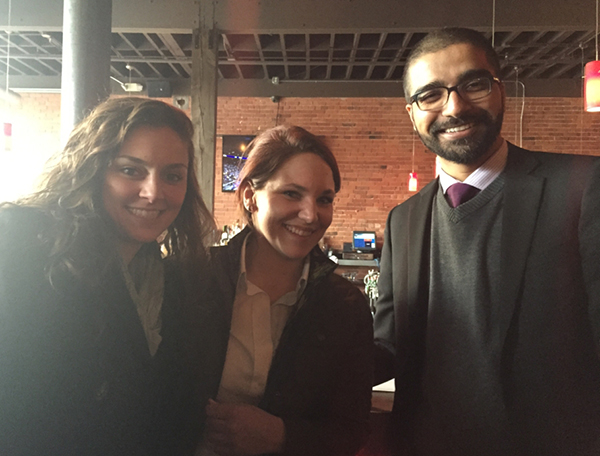 Dr. Seshadri with graduate students Katelyn Bothwell (left) and Margaret Folaron (middle).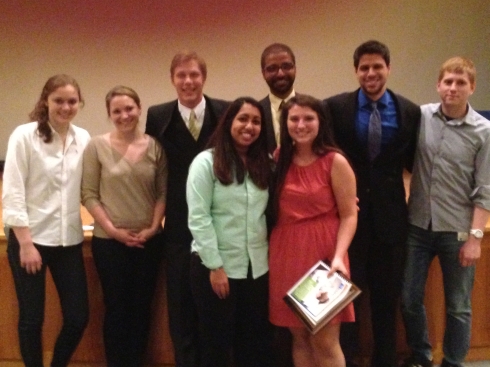 Dr. Seshadri with his lab members and summer students.