University of Rochester Medical Center, Roswell Park Comprehensive Cancer Center Announce Joint Program to Train Surgical Oncologists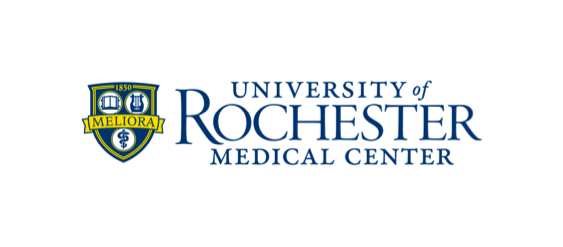 BUFFALO, N.Y. — The University of Rochester Medical Center and Roswell Park Comprehensive Cancer Center have received accreditation from the Accreditation Council for Graduate Medical Education (ACGME) for a joint two-year fellowship program in complex general surgical oncology. Surgeons who are accepted into the program will ultimately train at both institutions and, upon completion of the program, will be eligible for board certification in surgical oncology. 
Last year, the American Board of Surgery approved a plan to make surgical oncology a board-certified subspecialty, akin to plastic surgery or vascular surgery. The plan requires surgeons to complete a five-year residency in general surgery, a two-year ACGME-accredited fellowship in complex general surgical oncology, and pass written and oral board examinations.
Roswell Park has had a highly successful surgical oncology fellowship program for decades that is funded by a training grant from the National Cancer Institute. But in order for the program to earn ACGME accreditation, it had to be part of an accredited residency program in general surgery. Roswell Park approached the University of Rochester this past spring, and the institutions submitted a joint application to ACGME.
"The University of Rochester Medical Center has an outstanding general surgery program, and we view this as an opportunity to not only strengthen our fellowship program, but also to strengthen the relationship between our two institutions," said William Cance, M.D., F.A.C.S., Surgeon-in-Chief and Chair of the Department of Surgical Oncology at Roswell Park.   
"The surgical oncology program at Roswell Park Comprehensive Cancer Center is nationally renowned, and we think that this joint program creates exciting opportunities for both institutions," said Mark Taubman, M.D., Dean of the University of Rochester School of Medicine and Dentistry. He added that the partnership may lead to future collaboration on clinical trials, and it may help both institutions compete for research grants. 
The program will accept four applicants each year. John M. Kane III, M.D., F.A.C.S., Program Director of the Surgical Oncology Fellowship and Chief of the Melanoma/Sarcoma Service in the Department of Surgical Oncology at Roswell Park, will continue to serve as program director, and Diane Hartman, M.D., Professor of Obstetrics and Gynecology and Senior Associate Dean for Medical Education at the University of Rochester, will serve as the institutional official. As part of the collaboration, 12 surgeons at Roswell Park who are involved in the fellowship program will receive faculty appointments at the University of Rochester. 
Surgical oncologists treat a variety of cancers, including breast, colorectal, pancreatic and gastric, liver, melanoma and endocrine tumors. Because cancer treatment often includes chemotherapy and radiation as well as surgery, surgical oncologists work as part of a team to develop treatment strategies that are tailored to each patient. This multidisciplinary approach has contributed to steady improvements in survival rates for most cancers.
The joint fellowship program is the second formal cooperative effort between the two institutions. The University's Wilmot Cancer Center and Roswell Park – the two largest cancer research institutions in upstate New York – launched a research partnership in 2010 and 16 joint research projects, each led by a Roswell Park and UR/Wilmot investigator are underway.
MEDIA CONTACTS:

Jessica Sanderson
University of Rochester Medical Center
585-275-3676
Jessica_Sanderson@URMC.Rochester.edu
The mission of Roswell Park Comprehensive Cancer Center is to understand, prevent and cure cancer. Founded in 1898, Roswell Park is one of the first cancer centers in the country to be named a National Cancer Institute-designated comprehensive cancer center and remains the only facility with this designation in Upstate New York. The Institute is a member of the prestigious National Comprehensive Cancer Network, an alliance of the nation's leading cancer centers; maintains affiliate sites; and is a partner in national and international collaborative programs. For more information, visit www.roswellpark.org, call 1-800-ROSWELL (1-800-767-9355) or email AskRoswell@Roswellpark.org. Follow Roswell Park on Facebook and Twitter.