Steven Hochwald, MD, Joins RPCI as Vice Chair of Surgical Oncology, Chief of GI Surgery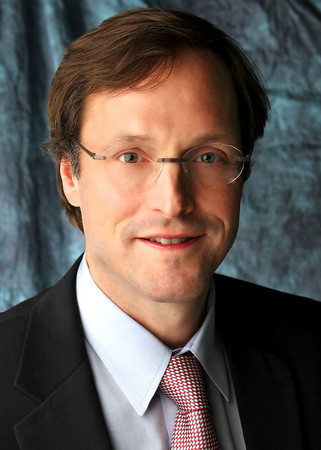 BUFFALO, NY — Steven Hochwald, MD, FACS, has joined Roswell Park Comprehensive Cancer Center (Roswell Park) as Vice Chair, Chief of Gastrointestinal (GI) Surgery and Professor of Oncology in the Department of Surgical Oncology.  He was most recently the Edward M. Copeland Professor of Surgical Oncology at the University of Florida (UF), and Chief of the Division of Surgical Oncology and Physician Leader of the GI Oncology Center at UF's Shands Cancer Center.
After earning a bachelor's degree in biology from John Hopkins University, Dr. Hochwald went on to receive an MD from New York University (NYU). He did his residency at the NYU Medical Center Department of Surgery, serving as Executive Chief Resident from 1996-97, and completed clinical and research fellowships in surgical oncology at Memorial Sloan-Kettering Cancer Center.
"There's a well-developed infrastructure in Roswell Park's surgical program and a collaborative atmosphere throughout the institution," said Dr. Hochwald. "The Institute is poised to make significant advances that will benefit cancer patients, and I'm very pleased to be working alongside this outstanding team."
Listed in Best Doctors, Inc.'s Best Doctors, Dr. Hochwald received the Cancer Liaison Physician Outstanding Performance Award from the Commission on Cancer in 2007. A member of many professional societies, he serves on the editorial boards of the Open Surgical Oncology Journal, World Journal of Gastrointestinal Oncology, International Journal of Surgical Oncology, World Journal of Gastroenterology, Gastroenterology and Hepatology, World Journal of Surgical Procedures and Cancer Reports. In addition, he has served on several National Institutes of Health study sections and scientific advisory boards for the American Cancer Society.
His research focuses on technical advances in minimally invasive esophageal and GI surgeries and developing new targets and agents for treatment of pancreatic and other GI cancers.
"Dr. Hochwald has been a terrific addition to our surgical team," said William Cance, MD, FACS, Surgeon-in-Chief and Chair of the Department of Surgical Oncology. "He brings so much as a surgeon, in his interactions with patients, as a mentor and instructor, and his research complements our program beautifully."
The mission of Roswell Park Comprehensive Cancer Center is to understand, prevent and cure cancer. Roswell Park, founded in 1898, was one of the first cancer centers in the country to be named a National Cancer Institute-designated comprehensive cancer center and remains the only facility with this designation in Upstate New York. The Institute is a member of the prestigious National Comprehensive Cancer Network, an alliance of the nation's leading cancer centers; maintains affiliate sites; and is a partner in national and international collaborative programs. For more information, visit Roswell Park's website at http://www.roswellpark.org, call 1-800-ROSWELL (1-800-767-9355) or email AskRoswell@Roswellpark.org.