Roswell Park Recognized as Blue Distinction® Center for Cancer Care
The cancer center is one of the first in the country to receive this designation
Highlights:
Roswell Park received new national designation for cancer care
The cancer center is one of only four hospitals in the state to receive it
Blue Distinction® program helps patients make informed decisions about care
BUFFALO, N.Y. —Roswell Park Comprehensive Cancer Center has been recognized for the superior care it offers cancer patients. It was named as one of the first Blue Distinction® Centers for Cancer Care. The center is one of four hospitals in New York State, and 42 nationwide that received this designation.
The Blue Distinction program by the BlueCross BlueShield Association is designed to help patients and their families find quality specialty care.
Roswell Park was selected as one of the inaugural Blue Distinction Centers for Cancer Care by BlueCross BlueShield of WNY due to its proven history of delivering exceptional care and results. The cancer center delivers timely, multidisciplinary care throughout all stages of treatment and survivorship.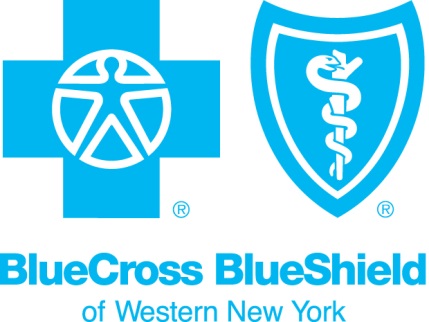 It was also recognized for incorporating patient-centered and data-driven practices to coordinate cancer care and improve quality and safety, under a value-based payment model.  The distinction also reflects the cancer center's focus on each patient's experience. A team of physicians and nurses work with patients and their families to set care goals and treatment plans to improve quality of life.
"I am thrilled that Roswell Park received this inaugural designation. Our employees are focused on the patients and their well-being, before, during and after treatment," says Candace S. Johnson, PhD, President and CEO of Roswell Park. "For example, Roswell Park's most recent overall patient satisfaction score placed it in the 97th percentile nationwide. We're committed to delivering patient-centered care and advancing the field of cancer research so that our patients get the best treatments."
For more information about the Blue Distinction specialty program, please visit www.bcbs.com/bluedistinction.
###
About Roswell Park Comprehensive Cancer Center
Roswell Park Comprehensive Cancer Center is a community united by the drive to eliminate cancer's grip on humanity by unlocking its secrets through personalized approaches and unleashing the healing power of hope. Founded by Dr. Roswell Park in 1898, it is the only National Cancer Institute-designated comprehensive cancer center in Upstate New York. Learn more at www.roswellpark.org, or contact us at 1-800-ROSWELL (1-800-767-9355) or ASKRoswell@RoswellPark.org.
About BlueCross BlueShield of Western New York
BlueCross BlueShield of Western New York is a division of HealthNow New York Inc., an independent Licensee of the BlueCross BlueShield Association. Since 1936, BlueCross BlueShield has helped millions of people lead healthier lives. BlueCross BlueShield offers a full range of insured, self-insured, and government programs and services covering businesses, families, and individuals, as well as life and disability coverage, dental and vision plans and stop-loss coverage. As a community-based, not-for-profit health plan, BlueCross BlueShield contributes significantly to organizations that strengthen and enrich the health of our community.
For up-to-date news, facts, and information about the company, leadership, and industry, please visit the BlueCross BlueShield News Center at bcbswny.com/news.
About Blue Cross Blue Shield Association
The Blue Cross and Blue Shield Association is a national federation of 36 independent, community-based and locally operated Blue Cross and Blue Shield companies that collectively provide health care coverage for one in three Americans. BCBSA provides health care insights through The Health of America Report series and the national BCBS Health Indexsm. For more information on BCBSA and its member companies, please visit BCBS.com. We also encourage you to connect with us on Facebook, check out our videos on YouTube, follow us on Twitter and check out our blog.
About Blue Distinction Centers
Blue Distinction Centers (BDC) met overall quality measures for patient safety and outcomes, developed with input from the medical community. A Local Blue Plan may require additional criteria for providers located in its own service area; for details, contact your Local Blue Plan. Blue Distinction Centers+ (BDC+) also met cost measures that address consumers' need for affordable healthcare. Each provider's cost of care is evaluated using data from its Local Blue Plan. Providers in CA, ID, NY, PA, and WA may lie in two Local Blue Plans' areas, resulting in two evaluations for cost of care; and their own Local Blue Plans decide whether one or both cost of care evaluation(s) must meet BDC+ national criteria. National criteria for BDC and BDC+ are displayed on www.bcbs.com. Individual outcomes may vary. For details on a provider's in-network status or your own policy's coverage, contact your Local Blue Plan and ask your provider before making an appointment. Neither Blue Cross and Blue Shield Association nor any Blue Plans are responsible for non-covered charges or other losses or damages resulting from Blue Distinction or other provider finder information or care received from Blue Distinction or other providers.