Roswell Park Endoscopy Center Earns ASGE Credentials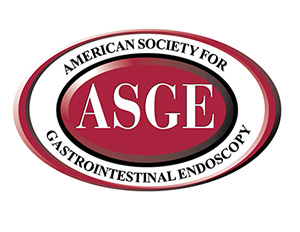 The Endoscopy Center at Roswell Park Comprehensive Cancer Center, a new state-of-the-art facility unveiled last fall, has received national recognition for quality and safety by a leading medical society. The American Society for Gastrointestinal Endoscopy (ASGE) has commended Roswell Park's Endoscopy Center as part of its program specifically dedicated to promoting quality in endoscopy in all settings where it's practiced in the United States.
The ASGE Endoscopy Unit Recognition Program honors endoscopy units that have demonstrated a commitment to patient safety and quality in endoscopy as evidenced by meeting the program's rigorous criteria, which include following ASGE guidelines in privileging, quality assurance, endoscope reprocessing, CDC infection control guidelines and ensuring endoscopy staff competency. The certificate bestowed is granted for a three-year renewable period.
"We are honored to be recognized by the ASGE," says Andrew Bain, MD, Chief of Endoscopy at Roswell Park. "Our commitment and dedication to delivering high-quality patient care was the reason we created this new clinical space."
Roswell Park's Endoscopy Center is a unique, regional asset, where fellowship-trained therapeutic endoscopists perform high volume advanced procedures such as endoscopic ultrasound and double balloon enteroscopy not performed elsewhere in the area.