Roswell Park and its Community Practice in Jamestown, N.Y., Earn National Quality Distinction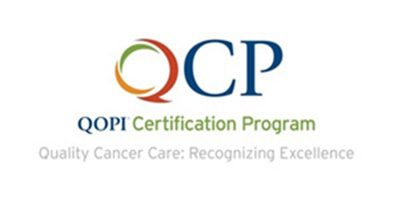 BUFFALO, N.Y. — Roswell Park Comprehensive Cancer Center and Jamestown Medical Oncology Hematology, Roswell Park Oncology PC (JMOH) have independently earned an important national recognition, achieving certification through the Quality Oncology Practice Initiative (QOPI), a voluntary quality-improvement program of the American Society of Clinical Oncology (ASCO). The distinction affirms that the outpatient medical oncology services at both the comprehensive cancer center and JMOH, a Roswell Park community practice in Jamestown, N.Y., meet nationally recognized standards for quality cancer care.
"Practices that achieve certification or recertification through QOPI continue to demonstrate a strong commitment to providing patients with high-quality care," says ASCO President Peter Paul Yu, MD, FACP, FASCO. "The QOPI Certification Program allows oncology practices to engage in lifelong learning by providing not only the measures to assess the level of care they provide, but also the information and resources needed to help maintain quality."
Launched by ASCO in 2006, QOPI enables medical facilities to examine the quality of care they provide to patients based on evidence-based guidelines and established quality measures. In addition to an onsite inspection and evaluation, the QOPI Certification Program (QCP) analyzes and compares Roswell Park data to a rigorous set of more than 160 quality measures that span the continuum of cancer care and include treatment planning, staff training and education, chemotherapy orders and drug preparation, patient consent and education, safe chemotherapy administration and the monitoring and assessment of patient well-being.
The certifications were awarded for three years. The renewed certification for Roswell Park applies to the medical oncology practice across the Institute, including the Roswell Park Amherst Center satellite in Amherst, N.Y.
"The QOPI designation is far more than a seal of approval," says Boris Kuvshinoff II, MD, MBA, Chief Medical and Quality Officer at Roswell Park. "It represents our daily and ongoing dedication to meeting the highest standards and delivering quality cancer care, and validates the processes we use specifically as they relate to patient care and safety. We congratulate Dr. Jairus Ibabao and his team at JMOH, and applaud their commitment to provide outstanding, patient-centered cancer care."
Roswell Park and JMOH are two of 267 facilities to receive this distinction nationally, and two of only 14 in New York state. Roswell Park has held QOPI certification continuously since it became the first National Cancer Institute-designated comprehensive cancer center to earn the distinction in 2011.
###
About ASCO
Founded in 1964, the American Society of Clinical Oncology (ASCO) is the world's leading professional organization representing physicians who care for people with cancer. With more than 35,000 members, ASCO is committed to improving cancer care through scientific meetings, educational programs and peer-reviewed journals. ASCO is supported by its affiliate organization, the Conquer Cancer Foundation, which funds ground-breaking research and programs that make a tangible difference in the lives of people with cancer. For ASCO information and resources, visit www.asco.org. Patient-oriented cancer information is available at www.cancer.net.
About ASCO Institute for Quality, LLC
The ASCO Institute for Quality is an ASCO affiliate dedicated to innovative quality improvement programs for ASCO members and their patients. Committed to providing oncologists with the necessary resources to provide every patient with high-level cancer care, the Institute carries out ASCO's clinical quality improvement programs. The Institute is a wholly-owned subsidiary of ASCO.
About JMOH, Roswell Park Oncology PC
Jamestown Medical Oncology Hematology, Roswell Park Oncology PC (JMOH) is a Roswell Park community cancer practice located in Jamestown, N.Y., that offers onsite oncology/hematology services including consultations, chemotherapy infusion, immunotherapy treatment, diagnostic testing, genetic testing and counseling and cancer screening. For more information, including a complete listing of services and resources, please visit www.jmoh.net.
About Roswell Park Comprehensive Cancer Center
The mission of Roswell Park Comprehensive Cancer Center is to understand, prevent and cure cancer. Founded in 1898, Roswell Park is one of the first cancer centers in the country to be named a National Cancer Institute-designated comprehensive cancer center and remains the only facility with this designation in Upstate New York. The Institute is a member of the prestigious National Comprehensive Cancer Network, an alliance of the nation's leading cancer centers; maintains affiliate sites; and is a partner in national and international collaborative programs. For more information, visit www.roswellpark.org, call 1-800-ROSWELL (1-800-767-9355) or email AskRoswell@Roswellpark.org. Follow Roswell Park on Facebook and Twitter.