Philanthropist and Civic Leader Anne Gioia Reappointed to Roswell Park Comprehensive Cancer Center Board of Directors
Buffalo resident co-founded cancer center's fundraising arm, the Roswell Park Alliance Foundation, in 1991
Highlights:
Co-founded Roswell Park Alliance Foundation, fundraising arm of Institute
Buffalo resident, former teacher, is active with many community organizations
Pediatric hematology oncology center to be named in honor of Gioia family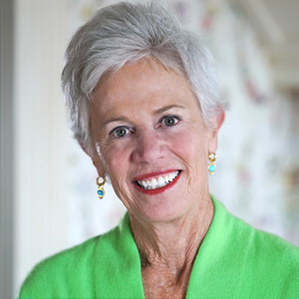 BUFFALO, N.Y. — Philanthropist, fundraiser and civic leader Anne D. Gioia has been reappointed to a seventh term on the Roswell Park Comprehensive Cancer Center Board of Directors. A former teacher who co-founded the Roswell Park Alliance Foundation after experiencing a devastating personal loss, she was reappointed to the board by state Sen. John J. Flanagan, New York State Senate Majority Leader, based on the recommendations of state Sens. Patrick Gallivan and Michael H. Ranzenhofer.
Gioia's decades of dedication in support of Roswell Park's mission to understand, prevent and cure cancer originated from tragedy: the death of her daughter Katherine, age 5, to a rare pediatric cancer in 1989. Two years later, Anne Gioia and her sister-in-law Donna Gioia together established the Roswell Park Alliance Foundation, a not-for-profit organization that has since grown into one of the most successful fundraising organizations in Western New York, raising more than $330 million for research with a focus on improving the quality of life for cancer patients.
"As a civic leader and philanthropist, Anne worked to launch Roswell Park's fundraising arm decades ago, and her heartfelt commitment to the cancer center has continued ever since. Her dedication will further Roswell Park's mission throughout her seventh term as a member of the organization's Board of Directors," says Sen. Ranzenhofer.
"Anne's passion for the important work performed at Roswell Park is evident by her leadership with the Roswell Park Alliance and as a member of the Board of Directors," notes Sen. Gallivan. "I am confident she will continue to serve Roswell Park, its patients and families with the same dedication she has demonstrated for nearly 30 years."
"Anne's dedication to Roswell Park and everything we work to achieve is remarkable," adds Roswell Park President and CEO Candace S. Johnson, PhD. "She has been by our side fighting the fight with us for nearly three decades, and brings to her role on the board great intelligence shaped by her incredibly broad experiences as a community leader."
A co-author of Bobo's Just fine, a book about cancer for children and their families, Gioia holds both a bachelor's degree and an honorary doctorate from Canisius College. She serves on the boards of the Buffalo Niagara Medical Campus, Roswell Park Alliance Foundation (both its Community Board and Board of Directors) and Canisius High School. Her past community service includes roles with the Women and Children's Hospital of Buffalo, Buffalo General Health System, the Center for Hospice and Palliative Care, Canisius College and Nardin Academy.
Her leadership and philanthropic dedication have been recognized by numerous organizations. Gioia has been honored by such organizations as St. Bonaventure University (Gaudete Award), Western New York Women's Hall of Fame, DiGamma Honor Society, National Society of Fundraising Executives–Western New York Chapter and NCCJ (Brotherhood Sisterhood Award). She was co-recipient with Donna Gioia of the Society of Surgical Oncology's James Ewing Layman Award and has been honored with the naming of the new Katherine, Anne and Donna Gioia Pediatric Hematology Oncology Center at Roswell Park, opening this coming fall.
Gioia lives in Buffalo with her husband, Richard. In addition to the late Katherine, they are the parents of two grown children, Richard and Gregory, and are the proud grandparents of a grandson.
###
The mission of Roswell Park Comprehensive Cancer Center is to understand, prevent and cure cancer. Founded in 1898, Roswell Park is one of the first cancer centers in the country to be named a National Cancer Institute-designated comprehensive cancer center and remains the only facility with this designation in Upstate New York. The Institute is a member of the prestigious National Comprehensive Cancer Network, an alliance of the nation's leading cancer centers; maintains affiliate sites; and is a partner in national and international collaborative programs. For more information, visit www.roswellpark.org, call 1-877-ASK-Roswell Park (1-866-559-4838) or email AskRoswell@Roswellpark.org. Follow Roswell Park on Facebook and Twitter.