Laura Krolczyk, Leah Halton-Pope to Lead Roswell Park's Engagement with Government Officials and Agencies
Each has several years' experience in legislative advocacy and community engagement
Highlights:
Laura Krolczyk promoted to Vice President of External Affairs
Leah Halton-Pope joins Roswell as Director of Government & Community Relations
Will together lead Institute interactions with government, community agencies
BUFFALO, N.Y. — Roswell Park Comprehensive Cancer Center's engagement with elected officials and government agencies will be led by Laura Krolczyk, who has been promoted to Vice President of External Affairs, and Leah Halton-Pope, who joins the Institute as Director of Government and Community Relations.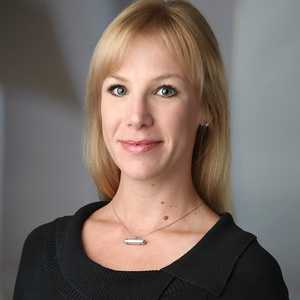 Krolczyk, who most recently served as Director of State Relations at Roswell Park, a National Cancer Institute-designated comprehensive cancer center, will highlight and enhance the Institute's global impact while developing its strategic position on public-health policy issues and regulatory matters at the federal, state and local levels. Before joining Roswell Park in 2010, Krolczyk served as an aide to U.S. Sens. Hillary Clinton and Kirsten Gillibrand, directing their Western New York regional offices. A member of the Leadership Buffalo Class of 2011, she was recognized with Buffalo Business First's 40 Under Forty award in 2014.
Halton-Pope joins Roswell Park from the office of New York State Assembly Member Crystal D. Peoples-Stokes, where she negotiated, drafted and prepared legislation and served as a liaison to other elected officials, state agencies and community groups during her four years as Deputy Chief of Staff & Legislative Director. Her new role at Roswell Park will see her working closely with federal, state and local representatives and agencies as a key Roswell Park representative on legislative and regulatory matters.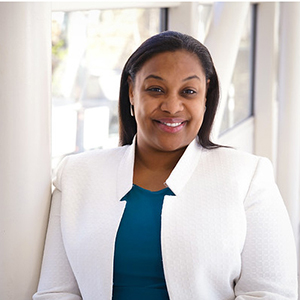 Previously, Halton-Pope spent two years with the Girl Scouts of Western New York as Advocacy/Special Projects Coordinator, a role in which she promoted the national policy agenda of the Girl Scouts and developed relationships with state and local stakeholders to position the Girl Scouts as the preeminent organization for girls. She also spent several years working in Washington, D.C., advocating for municipal governments, healthcare organizations, social-services agencies and institutions of higher education with members of Congress and federal agencies. She was recently honored as one of the "2017 Women to Watch" by Black WNY Magazine.
"Laura and Leah make an outstanding team. They both have incredible experience in legislative development, issues advocacy and community engagement. Together they are going to generate awareness and support that will help us to achieve new heights and serve even more people with our programs and services," says Roswell Park President and CEO Candace S. Johnson, PhD.
###
The mission of Roswell Park Comprehensive Cancer Center is to understand, prevent and cure cancer. Founded in 1898, Roswell Park is one of the first cancer centers in the country to be named a National Cancer Institute-designated comprehensive cancer center and remains the only facility with this designation in Upstate New York. The Institute is a member of the prestigious National Comprehensive Cancer Network, an alliance of the nation's leading cancer centers; maintains affiliate sites; and is a partner in national and international collaborative programs. For more information, visit www.roswellpark.org, call 1-877-ASK-Roswell Park (1-866-559-4838) or email AskRoswell@Roswellpark.org. Follow Roswell Park on Facebook and Twitter.