'Community Conversation About Cancer' Continues with July 31 Event at Delavan-Grider Community Center
Roswell Park experts to take questions, offer information following launch of state cancer study
Highlights:
State data analysis found higher rates of cancer in one local community
July 31 event will help answer questions and highlight resources
Participants will include experts on cancer screening and prevention
BUFFALO, N.Y. — Roswell Park Comprehensive Cancer Center invites all interested community members to be a part of "A Community Conversation About Cancer" on Tuesday, July 31, beginning at 6 p.m. The free event, to be held at the Delavan-Grider Community Center, 877 E. Delavan Ave., Buffalo, is an additional opportunity for area residents to ask questions about cancer risk and incidence, learn about cancer screening services and resources, and share input related to a New York State Department of Health initiative to study cancer incidence in a particular Western New York community.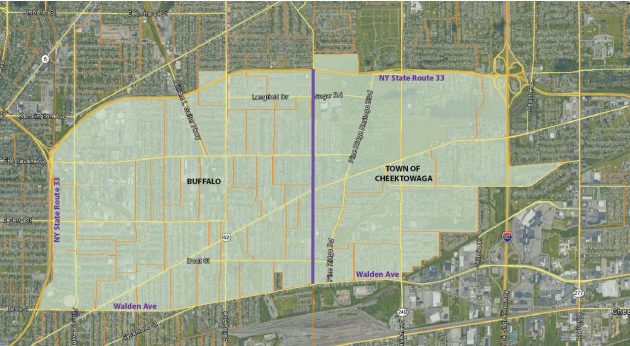 The regional cancer study, launched this month as part of Gov. Andrew Cuomo's Cancer Research Initiative, will explore higher-than-expected incidence of six different cancer types — colorectal cancer, esophageal cancer, kidney cancer, lung cancer, oral cavity (mouth and throat) cancer and prostate cancer — in an area that includes most of Buffalo's East Side and the western portion of the Town of Cheektowaga.
The Roswell Park event on July 31 will continue and support this community dialogue, highlighting current resources as well as guidance on cancer risk, screening and prevention. Participants who will be on hand to speak to attendees will include:
Representatives from the State Department of Health
Nikia Clark, Health Education Specialist, Roswell Park
Christy Widman, Assistant Director, Office of Community Engagement and Outreach, Roswell Park
Mary Reid, PhD, Director of Cancer Screening and Survivorship, Roswell Park
No advance registration or notice is required. Questions may be addressed to Nikia Clark at 716-845-4888.
For more information about the state initiative and the focus of the East Buffalo/West Cheektowaga regional study, please see health.ny.gov/diseases/cancer/cancer_research_initiative/docs/erie_presentation.pdf.
###
Roswell Park Comprehensive Cancer Center is a community united by the drive to eliminate cancer's grip on humanity by unlocking its secrets through personalized approaches and unleashing the healing power of hope. Founded by Dr. Roswell Park in 1898, it is the only National Cancer Institute-designated comprehensive cancer center in Upstate New York. Learn more at www.roswellpark.org, or contact us at 1-800-ROSWELL (1-800-767-9355) or ASKRoswell@roswellpark.org.