The Infection Prevention and Control Department works closely with the Infectious Diseases Department to reduce the risks of epidemic, endemic, and hospital-acquired infections for Roswell Park's patient population and health care workers. Infection Prevention and Control must work closely with all departments of the institute to identify risks and ensure infection prevention while providing quality care. In addition to consulting with other departments to minimize the risk of infection, the department must also engage in surveillance of hospital-acquired infections, which are then reported to internal and external organizations.
Meet the Team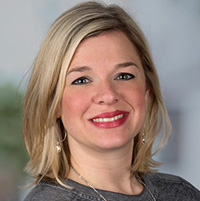 Jillianna Wasiura, RN, BSN, CIC
Jill started at Roswell Park in March 2015 as the Senior Infection Prevention and Control Coordinator. She previously worked at John R. Oishei Children's Hospital of Buffalo in the Neonatal Intensive Care Unit and Infection Prevention and Control. Jill has been working in the Infection Prevention and Control field since 2008 and has been board certified since 2012. She graduated from D'Youville College with a Bachelor's degree in Nursing with a minor in Health Service Administration. She is currently serving as Education Committee Co-chair for the Association of Professionals in Infection Control and Epidemiology (APIC) Greater Buffalo chapter.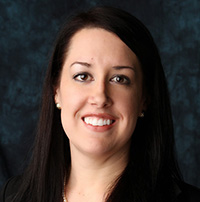 Jennifer Harrington, MA, CIC
Jennifer has been working in Infection Prevention and Control at Roswell Park since 2009. She graduated from St. John Fisher College with a bachelor's degree in Anthropology with minors in Biology and French. She has received a Master of Arts in Physical Anthropology from SUNY Buffalo, and was a teaching assistant for the Department of Anthropology. Jennifer was made the Data Manager for Infection Prevention and Control in 2011, and in November 2012 was added as an Infection Control Coordinator. Jennifer received her certification in Infection Control in 2014. She has been the Secretary for the Comprehensive Cancer Centers Infection Control (C3IC) group, a national group of Infection Preventionists at NCI-designated cancer centers, since 2013. She is currently an Education Committee Co-Chair and the Treasurer of the Association of Professionals in Infection Control and Epidemiology (APIC) Buffalo Chapter.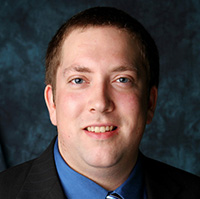 Daniel Keppel, MPA
Daniel joined Infection Prevention and Control as the Data Manager in November 2012, and became an Infection Control Coordinator in November 2015. He began working at Roswell Park as a Telephone Interviewer for Survey Research and Data Acquisition Resource (SRDAR) in June 2008, and became a Telephone Coordinator for SRDAR in June 2009. Dan obtained his bachelor's degree in Sociology from the SUNY Institute of Technology. He received a Masters of Public Administration (MPA) in Public and Nonprofit Management from Buffalo State College. In May 2016, Dan received the Outstanding MPA Alumni Award at Buffalo State College for his volunteer work in creating, organizing, and implementing a workshop program to mentor current MPA students with their Master's Projects. He has been a volunteer for the Ride for Roswell since 2012 and has been an active member of the APIC Greater Buffalo Chapter since 2015.
The department is overseen by Chief of Infectious Diseases and Infection Control Chair, Brahm Segal, MD.
Contact Infection Prevention and Control at 716-845-3947.