Join Cutco® in supporting breast cancer research at Roswell Park Comprehensive Cancer Center!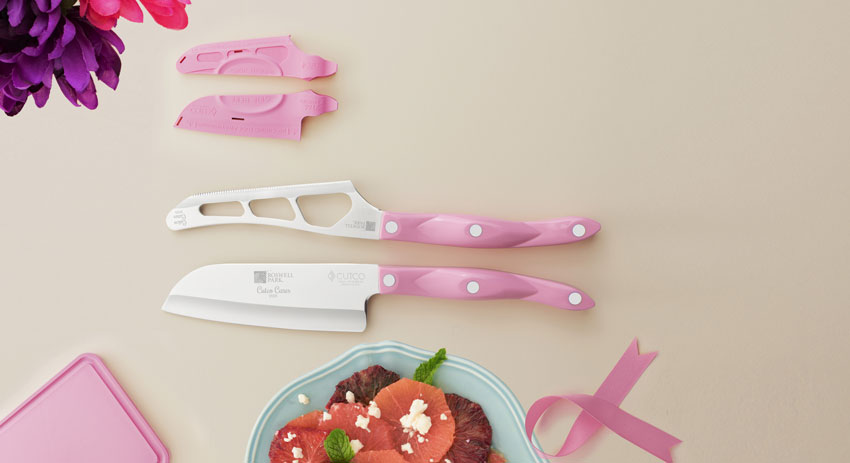 Cutco® has generously committed to supporting Roswell Park and its research to help find a targeted therapy for triple negative breast cancer (TNBC), an aggressive form of cancer that has so far eluded treatment.
To help fuel this study, you can purchase the limited-edition, Positively Pink Cutco® Pink 5" Petite Santoku Knife with Sheath, Traditional Cheese Knife with Sheath, a Pink Cutting Board or a 2-piece Positively Pink Set, which includes both knives. Each knife, whether purchased separately or as a set, are branded with the Roswell Park logo.
Cutco® will donate 10% of sales of these limited-edition items to this research study, with a goal of raising $50,000. 
More About the Research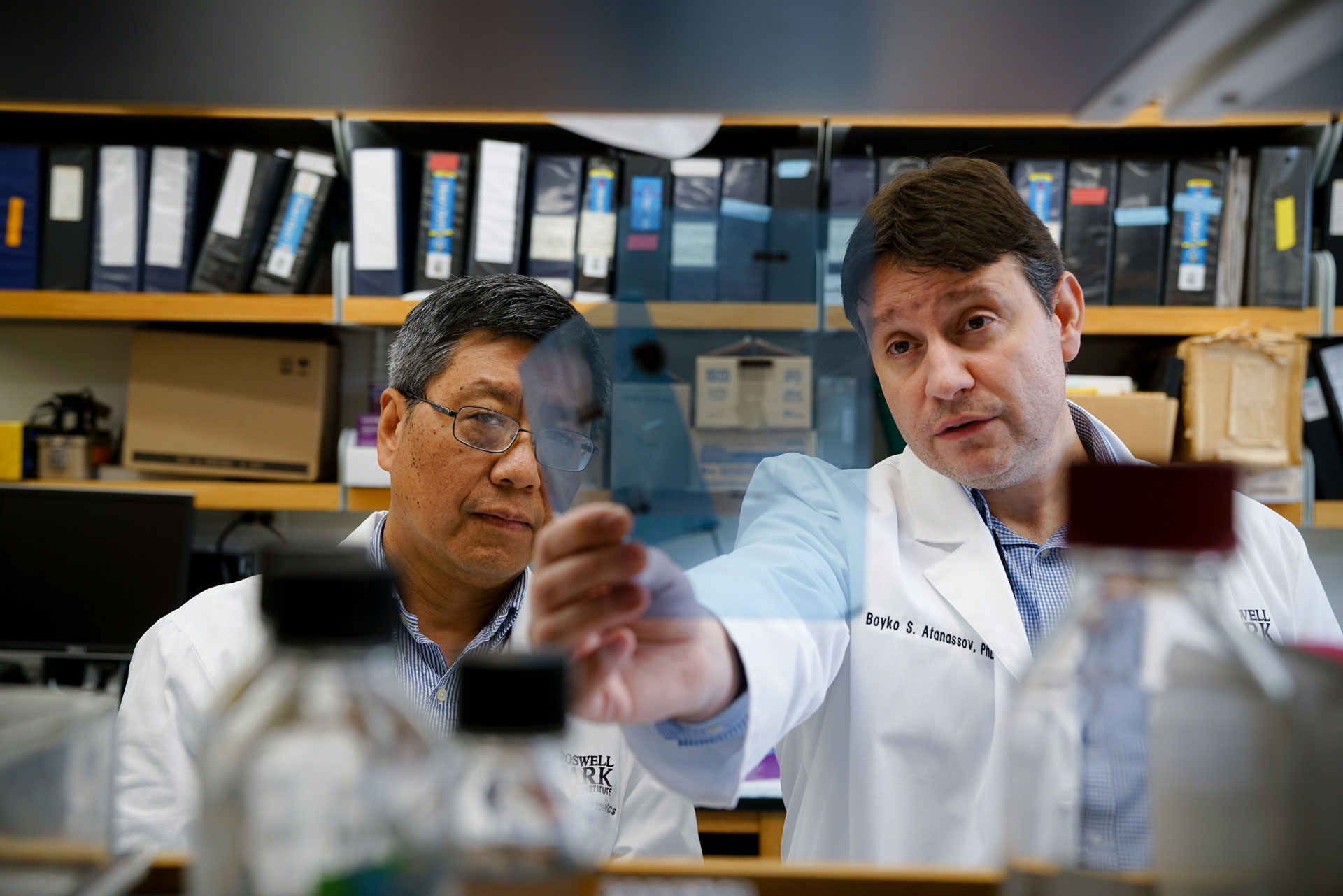 "While triple negative breast cancer generally responds well to chemotherapy after surgery, it tends to come back. More than 50 percent of triple negative breast cancers overexpress a molecule called epidermal growth factor receptor (EGFR), which is recognized as contributing to poor prognosis.

This study will further examine how to target EGFR to advance the understanding of this aggressive disease and to move towards developing a potential targeted treatment for this disease."

Yuesheng Zhang, MD, PhD and Boyko Atanassov, PhD, of Roswell Park's Department of Pharmacology and Therapeutics