Donations to Roswell Park Comprehensive Cancer Center are put to immediate use to increase the pace from research trials into improved clinical care, to ensure state-of-the-art facilities, and to help improve the quality of life for patients and their families.
Publications
Take a look at our newsletters to see how your support is making a difference at Roswell Park.
Spotlight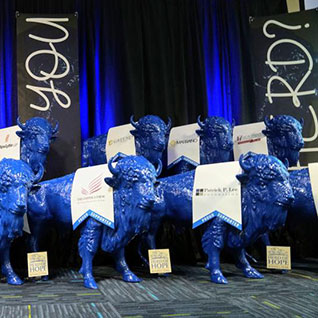 Herd of Hope is a new twist on the Herd About Buffalo campaign. It offers Western New York's corporate community the opportunity to purchase a blue buffalo and come together as one in the fight against cancer. Funds raised through the campaign will fuel innovative research that has potential to change the face of cancer.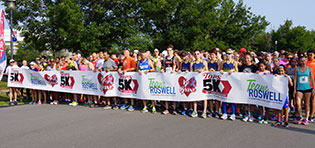 Help us tell cancer to hit the road! Register today for the Tops 5K/10K Run & Family Walk on Saturday, August 25, at the Tops corporate headquarters in Williamsville, New York. Participants can choose between the 5K course, the 10K course and the free kids sprint.