Become a Member Renew my Annual Gift
What is the Gratwick Society?
The Gratwick Society is a group of distinguished donors who contribute $1,000 or more annually toward the fight against cancer at Roswell Park Comprehensive Cancer Center. Since 1994, the members of the Gratwick Society have been leaders in supporting groundbreaking scientific and clinical cancer research, innovative patient-care programs and educational cancer awareness and prevention programs.
The Gratwick Society is co-chaired by Donna M. and Ambassador Anthony H. Gioia and Theresa and Dennis J. Szefel.
If you have any questions or would like to make your donation by phone, please call Gretchen LaRock at 716-845-4391.
Society Member Benefits
Annual gift of $1,000 - $4,999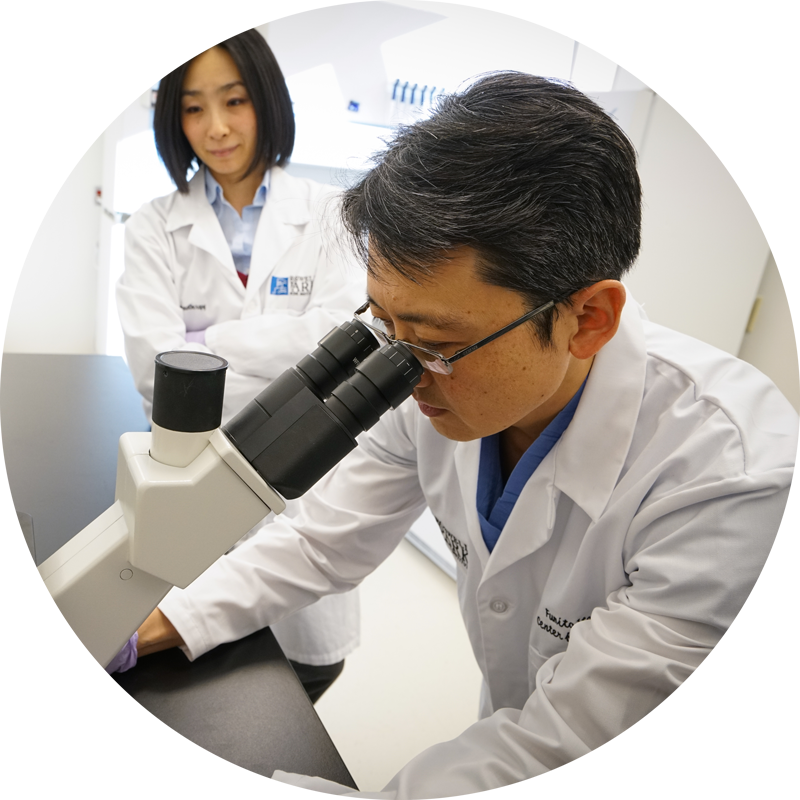 Behind-the-scenes tours of Roswell Park to see firsthand your donor dollars at work. Tours are an opportunity to learn more about the Cancer Center by visiting labs, meeting researchers and seeing the latest in treatment technology. Please contact Bailey Stark at 716-845-3916 for more information or to reserve your date.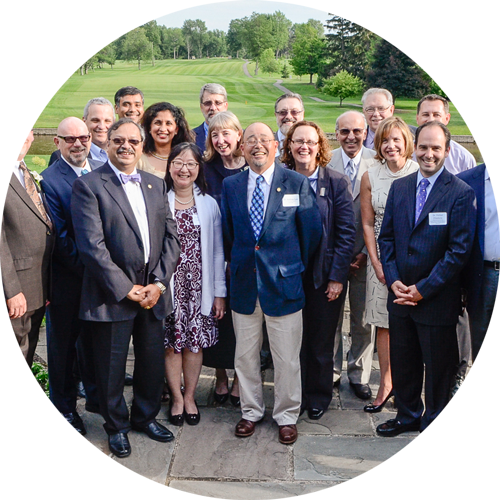 An exclusive invitation to our annual reception, where you'll be able to socialize and network with Roswell Park leaders — like President and CEO Dr. Candace Johnson — at one of your fellow donors' beautiful homes or other exclusive locations in the community.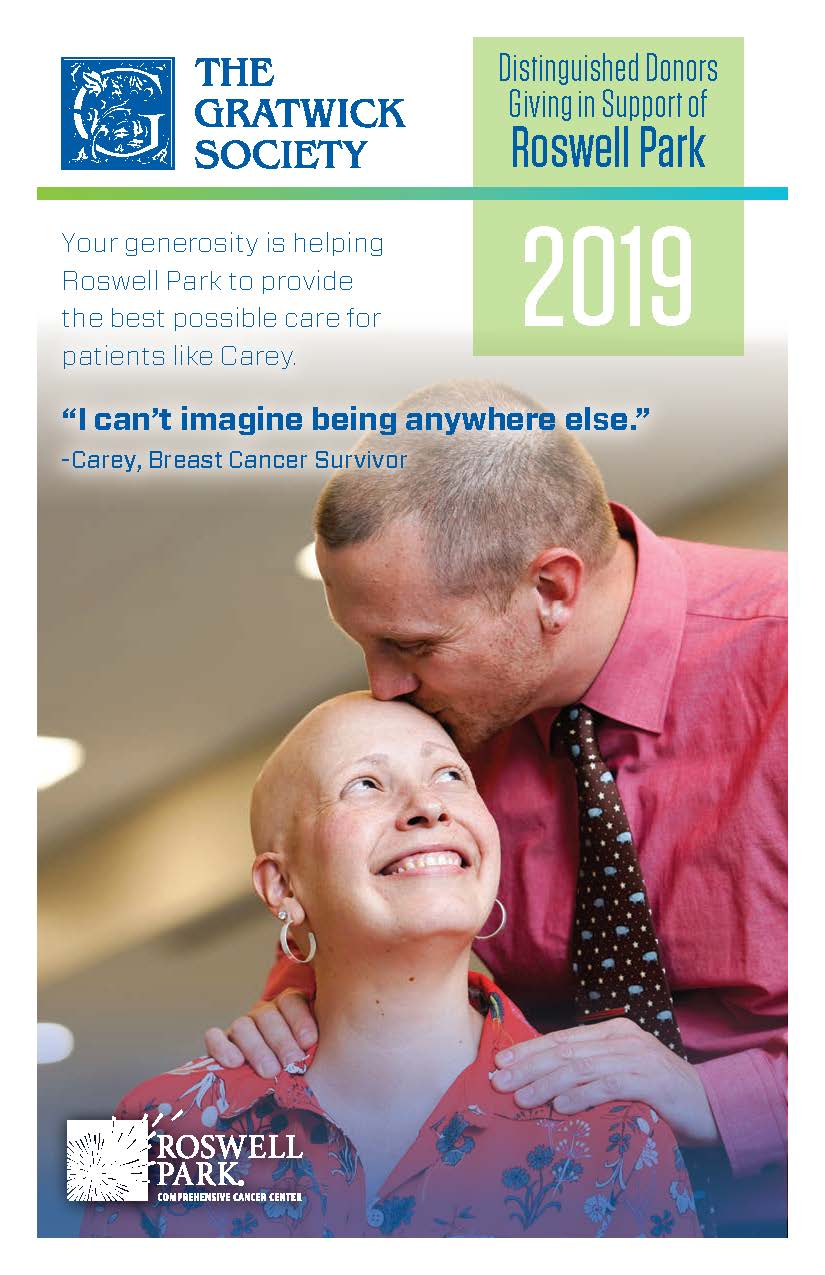 You will be highlighted in
our annual recognition book
and, depending on your giving level, have the chance to be recognized and featured as a remarkable Roswell Park supporter in publications and/or on our digital wall in the hospital lobby.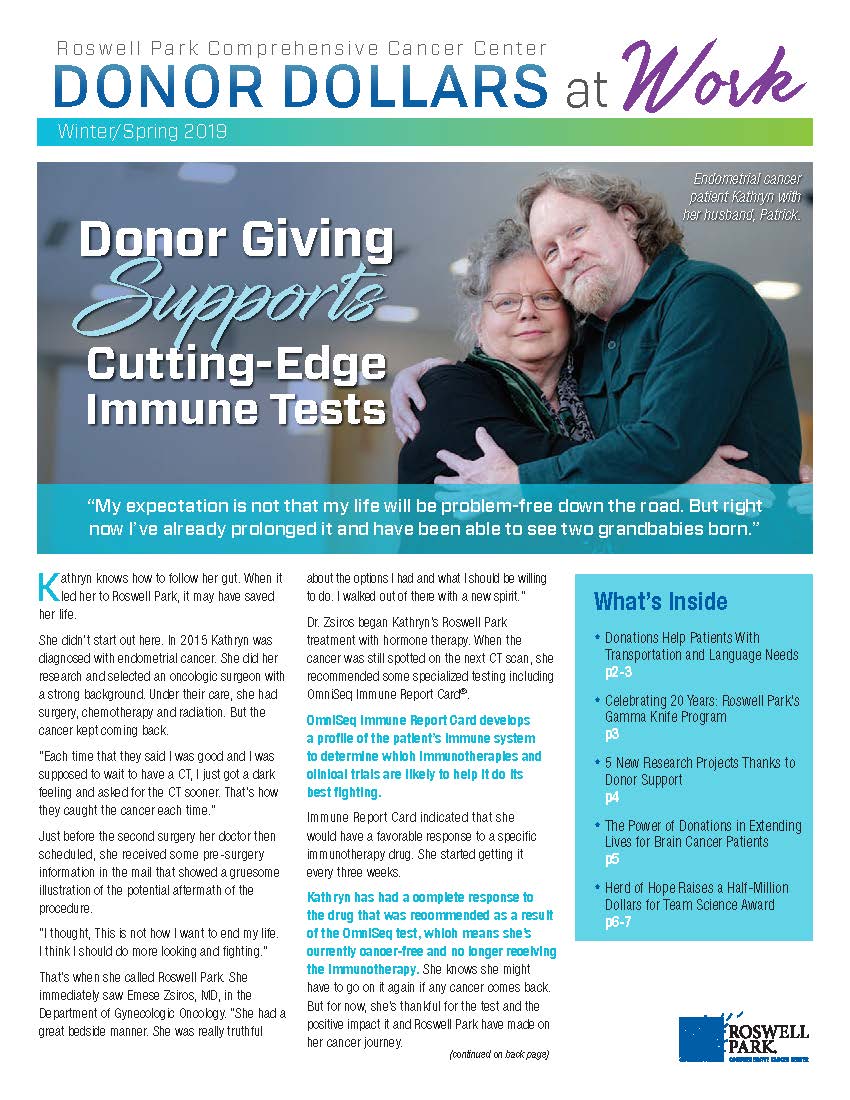 Society Member Benefits
Annual gift of $5,000+
In addition to the Gratwick Society benefits, Gratwick Gold members will also receive: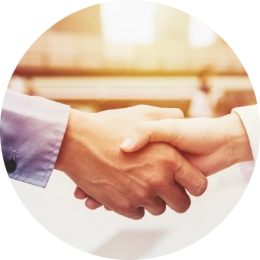 Hospitality program when using clinical services at Roswell Park.
History of the Gratwick Society
In 1900, the Gratwick family provided Dr. Roswell Park with an extraordinary gift of $25,000 to help establish what is known today as Roswell Park Comprehensive Cancer Center, America's first comprehensive cancer center. Today, the Gratwick name identifies a group of distinguished donors who make leadership gifts to Roswell Park in the same generous spirit as the Gratwick family.