Donations to Roswell Park Cancer Institute are put to immediate use to increase the pace from research trials into improved clinical care, to ensure state-of-the-art facilities, and to help improve the quality of life for patients and their families.
Publications
Take a look at our newsletters to see how your support is making a difference at Roswell Park.
Spotlight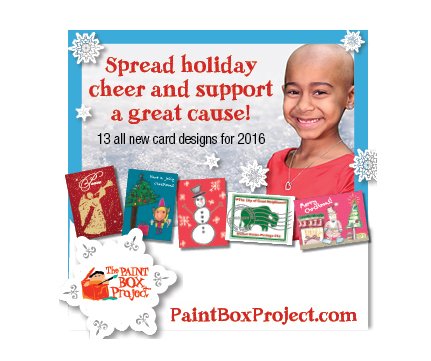 Send holiday cards that give back! Shop the 2016 holiday collection from the Paint Box Project now, including 13 brand new designs. 25% of the proceeds from every order support patient-care programs.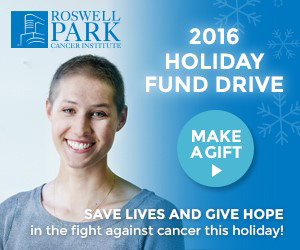 Make a donation to the 2016 Holiday Fund and share an encouraging message with those who are battling cancer at Roswell Park. When you make a gift, your words of encouragement will be displayed in the hospital for our patients and their families.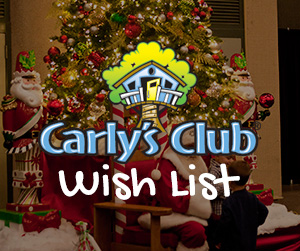 Put a smile on the faces of pediatric cancer patients across Western New York by donating a gift to Carly's Club. The Wish List includes gift cards, books, and toys that will be presented to Carly's Club members at their annual Holiday Party on Dec. 12.