Roswell Park Comprehensive Cancer Center is committed to providing a strong faculty development program.
This program begins with recruitment and onboarding, engages faculty through a variety of ongoing programs focused on work/life balance, grant and professional development and feeds into the faculty promotion processes.
Sandra Gollnick, PhD, was appointed as Director of Faculty Development (DFD) in July 2019. Dr. Gollnick also serves at the Chair of the Appointment and Promotions Committee. In these dual roles, she will be responsible for strategic development and execution of a formal mentoring program for junior faculty in both basic science and clinical departments, in alignment with appointment, promotion and tenure efforts at Roswell Park. She will provide leadership in evaluating basic science and clinical faculty, and align with appointments and promotions within the Member and Oncology title series.
Program leadership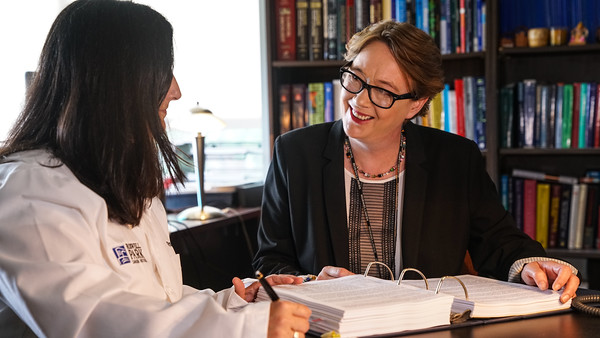 Dr. Gollnick chairs the Faculty Development Steering Committee which includes Drs. Irwin Gelman, Kirsten Moysich, Anna Woloszynska, Brahm Segal, and Kara Kelly.
Leaders in faculty mentorship will work with departmental chairs and senior Roswell Park leadership to create a robust faculty development program. The Roswell Park faculty development program is an Institute-wide resource, and, in that capacity, will encourage and support collaborative research among departments and CCSG programs. Roswell Park faculty development program leadership is multidisciplinary and includes senior researchers with strong records of academic accomplishment and grant support, including physician-researchers, and at least one junior faculty researcher.
This core group, in collaboration with other leadership, will develop, implement, and evaluate Institute-wide faculty development programming at Roswell Park Comprehensive Cancer Center. Meeting minutes will be prepared by the Research Support Services (Grant Development office).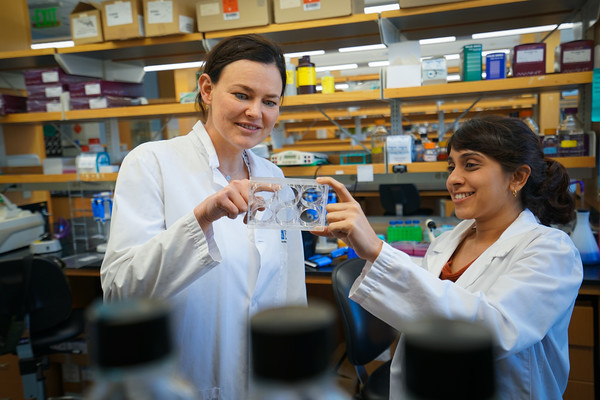 Additional senior researchers will expand the breadth of expertise and have specific areas of responsibility. Irwin Gelman, PhD, will lead faculty research integration, which includes organizing retreats to develop collaborations between full-time clinicians and researchers. He will also develop a platform for guiding established researchers (middle- and senior-level) in career development, including expanding and developing new areas of research, and changes in career focus. Kirsten Moysich, PhD, will provide overall mentorship in Epidemiology and Population Sciences and will support inter-disciplinary collaborations among population scientists, clinicians, and laboratory researchers. Dr. Moysich will also have a leadership role in providing mentorship and career guidance on issues that affect female faculty. Anna Woloszynska, PhD, a junior faculty researcher, will provide perspective to our group on all facets of mentorship of junior faculty, including gaps and obstacles. Kara Kelly, MD, and Brahm Segal, MD, provide insights for clinical faculty. 
Roadmap for newly recruited faculty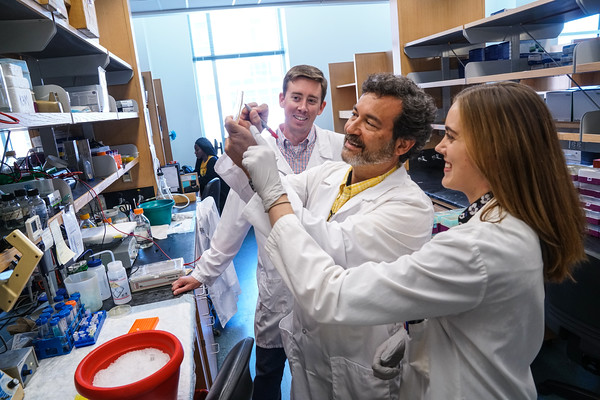 Department chairs have the lead role in mentorship of newly recruited junior faculty. The Faculty Development program will provide an additional resource for these junior faculty. Support from Faculty Development will be multifaceted and tailored to the needs of the individual faculty member. The DFD will meet with all newly recruited faculty with research interests. The main goal of the meeting is to learn about the faculty member's research interests and to provide guidance on potential collaborators and mentors. A major emphasis of this and subsequent meetings is to facilitate integrating the new faculty member into collaborative research teams for which they can contribute their specific areas of expertise.
To foster the integration of clinical research junior faculty into collaborative research teams, we will strongly encourage all clinical researchers to apply for a secondary appointment in a Science Department, to present their research as departmental lectures, and to be active members of Translational Research Groups (TRGs). In addition, the new recruit will be strongly encouraged to take advantage of the Grants Development Program (described below) shortly after recruitment to Roswell Park.
Faculty Development will also benefit Roswell Park's recruitment efforts. One of the concerns of potential junior faculty recruits relates to mentorship. In certain departments and divisions, there may be limited or no senior faculty with stable grant support and/or a track record for mentoring junior faculty. Newly recruited faculty, and those we are attempting to recruit will be made aware that there is an Institute-wide commitment to providing resources for mentorship. Prospective candidates for research-based faculty positions at Roswell Park Comprehensive Cancer Center will meet with at least one of the mentorship leadership members (described above) during their visit to Roswell Park. In addition, we plan to promote our Faculty Development efforts on the internal and external Roswell Park websites.
Chief Diversity and Equity Officer
Dr. Rodriguez first came to Roswell Park as a graduate student, and joined our staff as Director of Community Engagement Resource, a role she still holds today, in 2012. In the new role of Chief Diversity and Equity Officer for Faculty, she will lead Roswell Park's work to build bridges between researchers and the community all around our center, highlighting the cultural diversity that exists both within and outside of Roswell Park. She will also be a resource and support for Roswell Park clinical and research faculty from underrepresented groups.
In her contributions as a faculty member within the Department of Epidemiology & Prevention, Dr. Rodriguez has worked to amplify Hispanic, Latinx, Black and Native American voices in conversations surrounding medical research and access to care. She directs Roswell Park's Research Oncology Community Knowledge program (ROCKstars), which enlists cancer survivors and researchers, and serves as staff liaison to the Community Advisory Board that informs and guides the work of Roswell Park's Community Outreach and Engagement team.
Grants development program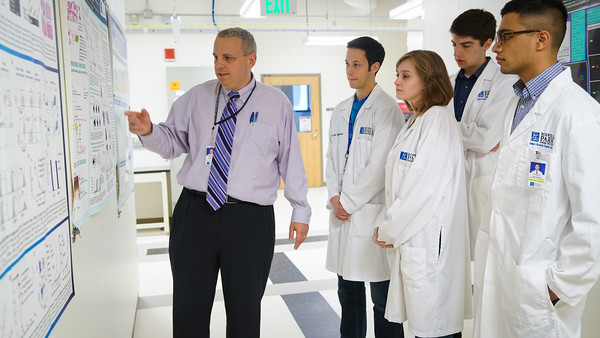 One of the major goals of the Roswell Park faculty development program is to increase our grant support across all faculty, with an emphasis on NIH grants.
Mentees will be encouraged to meet with their mentors as early as possible — even at the "concept" stage, and certainly when their Specific Aims are written — ideally within six months of planned submissions. The PI seeking assistance can present the application either orally in a "lab meeting" format or in written format. These initial conversations should provide general direction for the project and milestones that should be accomplished to increase the likelihood of a successful application. Mentors can also help with more developed grants and with reviewers' comments on an A0 grant submission. One area where mentors are expected to be of particular value is to guide the faculty in reaching out to potential collaborators who will strengthen the grant. We encourage strong, constructive criticism (akin to what they would get from a Study Section) to provide concrete advice to our mentees.
The success of faculty mentorship will be assessed based on these metrics:
Faculty members who take advantage of the Grants Development Program will be asked to rate the value of the program in helping to obtain their grant.
Faculty members will provide a list of peer-reviewed publications that they believe were impacted by the Faculty Development Program; this includes advice on specific areas of research and new collaborations that resulted from the Grants Development Program.
New grants and contracts.
The Faculty Development Program established a Scientific Editing and Research Communications Core (SERCC) Resource in June 2021. The mission of SERCC is to provide in-depth advice on how to maximize the clarity of scientific documents with the goal of helping Roswell Park faculty succeed in their funding efforts and scholarship.
Lectures and seminars
In addition to individual mentorship in grant development, the Grants Development Program will also be supported by seminars and workshops in grant writing. Funds are available to host grant writing and preparation workshops at Roswell Park and to support faculty attendance at educational workshops offered by the NIH or commercial companies. Other lectures and group meetings will address aspects of being a successful researcher, including managing a lab, conflict resolution, and maintaining a healthy work-life balance.