Roswell Park Comprehensive Cancer Center is committed to providing a strong mentorship program for faculty. Based on evidence from an increasing number of academic institutions, we are pursuing a structured mentorship experience to help our faculty succeed. To address this need for structured mentorship, several steps have been taken.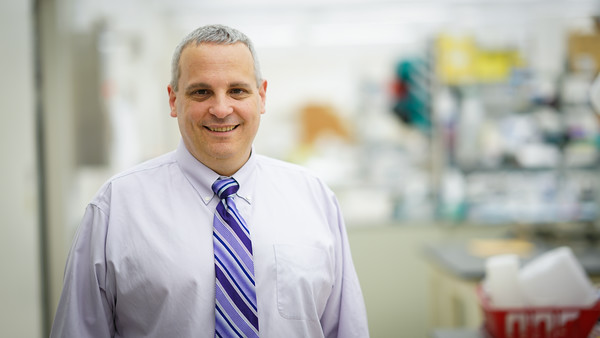 Brahm Segal, MD, was appointed as Director of Faculty Development (DFD) in September 2015. Several one-on-one and small group meetings have been held among senior leaders (e.g., Chairs, Administrative leadership, and junior faculty) to address the current state of mentorship at Roswell Park and gaps that need to be filled.
A retreat focused on faculty mentorship in research was held on February 12, 2016. The primary purpose of the retreat was to form a consensus on the goals, strategies, and tactics for the mentorship program in research. Several senior and junior faculty participated to ensure broad representation among clinical and research departments, education, and senior leadership. Robert Tillman, PhD, Associate Director of Faculty Development at MD Anderson Cancer Center, gave the keynote address and served as a consultant. The following is a summary of the key features of the Roswell Park mentorship program and subsequent discussions.
Mentorship Leadership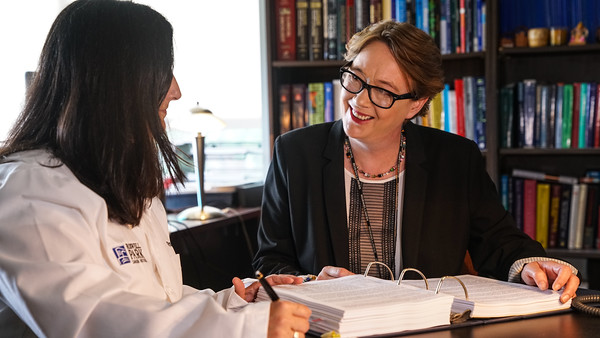 Leaders in faculty mentorship will work with departmental chairs and other senior Roswell Park leadership to create a robust mentorship program. The Roswell Park mentorship program will be an Institute-wide resource, and, in that capacity, will encourage and support collaborative research among departments and programs. Roswell Park mentorship program leadership will be multidisciplinary, and will be made up of senior researchers with strong records of academic accomplishment and grant support, including at least one physician researcher, and at least one junior faculty researcher.
This core group, in collaboration with other leadership, will develop, implement, and evaluate Institute-wide mentorship at Roswell Park Comprehensive Cancer Center will meet monthly to review goals and progress, and will make revisions to the mentorship program based on progress made. Meeting minutes will be prepared by the Research Support Services (Grant Development office).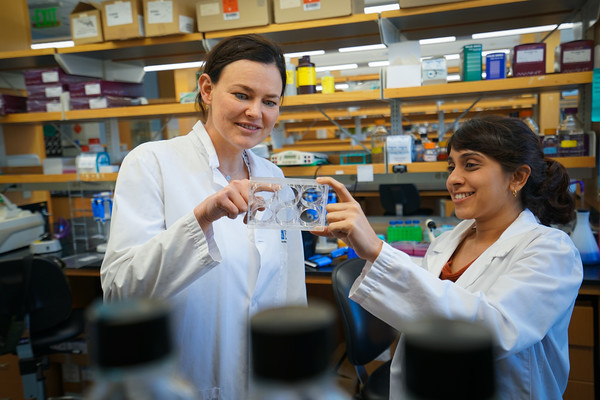 Current mentorship program leadership is led by Brahm Segal, MD (DFD) who will have overall leadership for faculty mentorship, and will report to the Deputy Director of the Institute and Kunle Odunsi, MD, PhD, regarding faculty development efforts.
Two additional senior researchers will expand the breadth of expertise and have specific areas of responsibility. Irwin Gelman, PhD, will lead faculty research integration, which includes organizing retreats to develop collaborations between full-time clinicians and researchers. He will also develop a platform for guiding established researchers (middle- and senior-level) in career development, including expanding and developing new areas of research, and changes in career focus. Kirsten Moysich, PhD, will provide overall mentorship in Epidemiology and Population Sciences and will support inter-disciplinary collaborations among population scientists, clinicians, and laboratory researchers. Dr. Moysich will also have a leadership role in providing mentorship and career guidance on issues that affect female faculty. Anna Woloszynska-Read, PhD, a junior faculty researcher, will provide perspective to our group on all facets of mentorship of junior faculty, including gaps and obstacles.
Roadmap for Newly Recruited Faculty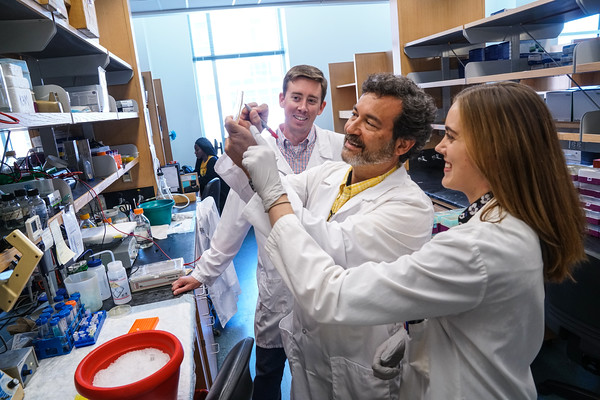 Department chairs have the lead role in mentorship of newly recruited junior faculty. The Faculty Development program will provide an additional resource for these junior faculty. Support from Faculty Development will be multifaceted and tailored to the needs of the individual faculty member. The DFD will meet with all newly recruited faculty with research interests. The main goal of the meeting is to learn about the faculty member's research interests and to provide guidance on potential collaborators and mentors. A major emphasis of this and subsequent meetings is to facilitate integrating the new faculty member into collaborative research teams for which they can contribute their specific areas of expertise.
To foster the integration of clinical research junior faculty into collaborative research teams, we will strongly encourage all clinical researchers to apply for a secondary appointment in a Science Department, to present their research as departmental lectures, and to be active members of Disease Site Research Groups (DSRGs). In addition, the new recruit will be strongly encouraged to take advantage of the Grants Development Program (described below) shortly after recruitment to Roswell Park.
Faculty Development will also benefit Roswell Park's recruitment efforts. One of the concerns of potential junior faculty recruits relates to mentorship. In certain departments and divisions, there may be limited or no senior faculty with stable grant support and/or a track record for mentoring junior faculty. Newly recruited faculty, and those we are attempting to recruit, will be made aware that there is an Institute-wide commitment to providing resources for mentorship. Prospective candidates for research-based faculty positions at Roswell Park Comprehensive Cancer Center will meet with at least one of the mentorship leadership members (described above) during their visit to Roswell Park. In addition, we plan to promote our Faculty Development efforts on the internal and external Roswell Park websites.
Grants Development Program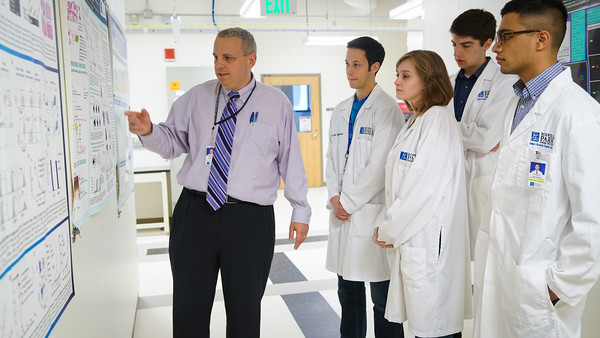 One of the major goals of the Roswell Park mentorship program is to increase our faculty profile of grant support, with an emphasis on NIH grants. The Grants Development Program will replace the "R01 Mentorship Committee." Senior faculty mentors will be recruited from all of the research departments and CCSG programs. All faculty with a track record of being a PI on an R01 or similar award will be invited to contribute to the Grants Development Program. These faculty are expected to provide guidance to at least two faculty members per year on grant development. Senior faculty volunteers will be asked periodically throughout the year to commit to assist one to three investigators that we would match based on the expertise of the mentor and the scope of the mentee's application.
Mentees will be encouraged to meet with their mentors as early as possible — even at the "concept" stage, and certainly when their Specific Aims are written — ideally within six months of planned submissions. The PI seeking assistance can present the application either orally in a "lab meeting" format or in written format. These initial conversations should provide general direction for the project and milestones that should be accomplished to increase the likelihood of a successful application. Mentors can also help with more developed grants and with reviewers' comments on an A0 grant submission. One area where mentors are expected to be of particular value is to guide the faculty in reaching out to potential collaborators who will strengthen the grant. We encourage strong, constructive criticism (akin to what they would get from a Study Section) to provide concrete advice to our mentees.
A list of senior faculty members who volunteer to contribute to the Grants Development Program will be posted on the internal website. A summary of their areas of expertise and service on study sections will be included. Faculty who seek help in grant development will initiate the process by contacting Drs. Segal or Gelman. Specific needs, such as intent to prepare a grant, review an already prepared grant, or address reviewers' comments will be required in the initial requests. Based on these variables, grant mentors will be selected according to expertise and research interests. As many meetings as necessary can take place between the grant writer and mentors.
The success of faculty mentorship will be assessed based on these metrics: (i) Faculty members who take advantage of the Grants Development Program will be asked to rate the value of the program in helping to obtain their grant. (ii) Faculty members will provide a list of peer-reviewed publications that they believe were impacted by the Faculty Development Program; this includes advice on specific areas of research and new collaborations that resulted from the Grants Development Program. (iii) New grants and contracts.
Lectures and Seminars
In addition to individual mentorship in grant development, the Grants Development Program will also be supported by seminars and workshops in grant writing. Limited DFD funds are available to host workshops in grant preparation at Roswell Park and to support faculty attendance at educational workshops offered by the NIH or commercial companies. Other lectures and group meetings will address aspects of being a successful researcher, including managing a lab, conflict resolution, and maintaining a healthy work-life balance.
Mentorship Through Collaboration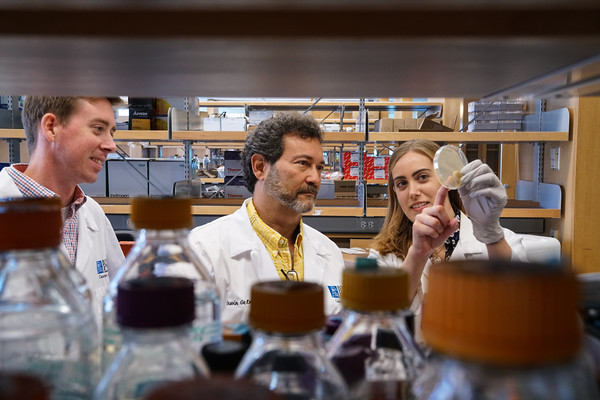 Fostering collaboration between a senior and a junior faculty member is one of the most intensive and sustained forms of mentorship. The overall goal of such mentorship should be to synergize their respective expertise. Although the senior faculty member's contribution to the Faculty Development Program is largely altruistic, mentorship through collaboration will benefit both the senior and junior faculty member regarding publications and grants. In this process, junior faculty gain practical knowledge in grant preparation from the conceptual stage to submission.
To support mentorship through collaboration, DFD funds will be earmarked for multi-PI collaborative research that pairs a senior faculty member (defined as current or prior PI on an R01 or similar peer-reviewed grant) and a junior faculty member (within 10 years of post-doctoral or fellowship training who has not yet received an R01 as PI). Senior/junior faculty multi-PI applications will be submitted to the Roswell Park Alliance Foundation (RPAF) and will be peer-reviewed for overall impact. These applications will be eligible for additional funding from the DFD above the budget limit for the standard RPAF grants.
Promotion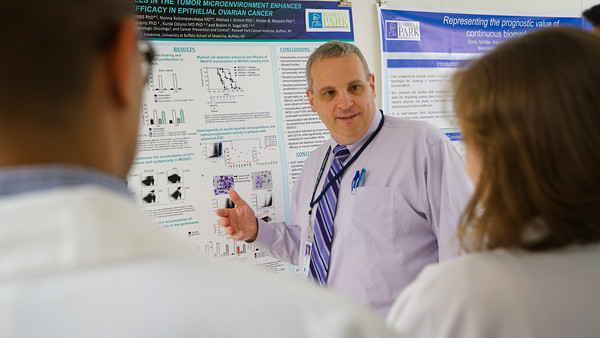 Roswell Park Comprehensive Cancer Center and the University at Buffalo (UB) have distinct policies and oversight regarding faculty promotion. Faculty Development will serve as a resource for faculty and chairs for promotion at Roswell Park and UB. Policies and instructions on dossier preparation for promotion at Roswell Park and UB and tenure (applies to UB only) will be posted on the internal website. In addition, individual meetings with the Faculty Development are encouraged, and workshops on promotion open to all Roswell Park faculty will be organized.
Faculty Development Community
One of the major goals for Faculty Development is to support collaborative interdepartmental and interprogrammatic research. Grants that synergize the expertise of investigators from different fields are often the most innovative and successfully funded. Junior faculty in particular require platforms to meet and identify potential collaborators outside of their home departments. Faculty Development will support various events to foster community among researchers, with a focus on junior faculty. These efforts will include meet & greet events and other networking opportunities.