Buffalo's First Biomedical Career Fair
               September 20, 2019 1:30pm
focused on biomedical and life science careers within the region and beyond! 
Student Registration                               Employer Registration
Speakers
Sarah Beachy, PhD - Senior Program Officer and Director of the Roundtable on Genomics and Precision Health and the Forum on Regenerative Medicine
The National Academies of Sciences, Engineering, and Medicine are private, nonprofit institutions that provide independent, objective analysis and advice to the nation and conduct other activities to solve complex problems and inform public policy decisions related to science, technology, and medicine. If you are looking to learn more about translating your scientific skillsets into a path that may lead to a career in policy, please stop by to talk with Sarah.
Alan Belicha, PhD - Director of Business Development, University at Buffalo
Grant Carr, PhD - AMRI Global
Shawn Egan, PhD - Citibank
Citibank Equity Research is a role that requires an individual to have/develop both a strong scientific and financial skillset. Responsibilities include assessing the value of biotech stocks and communicating this to investors. This is typically accomplished by assessing the likelihood that companies drugs in develop will be successful in clinical trials and then forecasting the addressable market and drug penetration for each respective disease. Shawn received his PhD in Immunology from Roswell Park Cancer Institute/ University at Buffalo in 2015 and has served in an equity research position since 2016.
Heidi Iuvino, New England Biolabs
Colin Oliver, PhD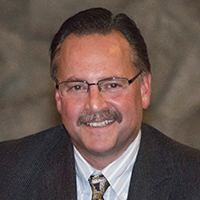 Shawn Smith, President & CEO
ZeptoMetrix is a fully-integrated life sciences company that participates in the field of infectious disease diagnostics by providing products and services used from basic research through commercial clinical testing applications, most notably involving molecular diagnostics [PCR-based] technologies.  With in-house capabilities to propagate and process an ever-expanding library of micro-organisms, our laboratories require scientists skilled in microbiology, bacteriology, virology, immunology, and molecular biology techniques.  As a $25M company with over 100 employees [~65 in Buffalo] experiencing healthy annual growth, we expect to continue expanding our workforce into the foreseeable future.  Current and future positions at the company include a range of entry- to mid-level scientist positions, along with Quality Assurance/Regulatory Affairs [medical devices], Product and Project Management, Materials/Logistics, and other infrastructural roles needed to support our rapid growth.
Shawn Smith has been the President & CEO of ZeptoMetrix since December 2017.  Shawn is a graduate from UB [Biochemical Pharmacology, 1987] and has spent most of his career involved with cell culture-based bioprocessing, including 18 years at GIBCO/Invitrogen/Life Technologies (now Thermo) in a variety of roles ranging from R&D to Operations to Commercial business management.  He left WNY for several years to follow career opportunities in Southern California and then the Greater Boston area prior to returning 'home' to lead ZeptoMetrix.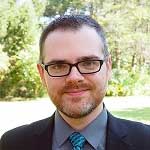 Matthew T. Smonskey, PhD. Manager, Cell Biology BioProduction - R&D
Thermo Fisher Scientific is the world leader in serving science, with revenues of more than $24 billion and approximately 70,000 employees globally. We help our customers accelerate life sciences research, solve complex analytical challenges, improve patient diagnostics, deliver medicines to market and increase laboratory productivity. Matthew Smonskey completed his doctorate through the Roswell Park Cancer Institute Cancer Pathology and Prevention program in 2014. He also performed his post-doctoral work in the RPCI Department of Pharmacology and Therapeutics in 2015. Matthew has been working at Thermo Fisher Scientific for four years and is currently a manager in Bioproduction R&D located in Grand Island, NY.

Xiaohua Wang, VP Research
Tactiva Therapeutics Inc. is a pre-clinical stage, start-up biotech company at Buffalo, NY. The company is based on the innovative TCR-T cell therapy technology from Roswell Park Cancer Center that aim to harness the power of both immune cell therapy and hematopoietic stem cell biology to fight deadly human diseases like solid tumor. We are looking for a scientist(s) with a strong background in the area of immunology, HSC biology, or gene therapy. Experiences with primary human cell (immune cells and/or HSC cell) culture, engineering, investigation, and manipulation are preferred. As the research leader at Tactiva Therapeutics, I have worked in the cell therapy area for more than 5 years on one approved T cell therapy product as well as several early cell therapy assets. I look forward to working with the research team closely to bring the revolutionary TCR-T therapy to those patients in need in the near future.
Panelists
Daniel Dulgerian, Director of Marketing & Technology

Anna-Barbara Hachmann received her Ph.D. in Microbiology at Cornell University in 2010. She worked on the Human Microbiome Project as a post-doctoral fellow at Harvard Medical School and the Antimicrobial Discovery Center at Northeastern University and as a Scientist at BioHelix. In 2013 she joined Thermo Fisher Scientific as a Senior Scientist in R&D where she develops cell culture media for vaccine and bioproduction applications.
Roswell Park Student Retreat & Buffalo Biomedical Career Fair Tentative Schedule:
| | |
| --- | --- |
|   10:15 - 10:25 a.m. |   Abigail Cornwall |
|   10:25 - 10:35 a.m. |   Sanam Dharma |
|   10:35 - 10:45 |   Q & A |
|   10:45 - 10:55 a.m. |   Kah Teong Soh |
|   10:55 - 11:05 a.m. |   Q&A |
|   11:05 - 11:15  |   Tim Stachowski |
|   11:15 - 11:25  |   Sasheen Hamilton |
|   11:25 - 11:35  |   Q&A |
|   11:35 - 11:45 |   Brendan Zangari |
|   11:45 - 11:55 |   Aaron Holling |
|   11:55 - 12:05 p.m. |   Q&A |
|   12:05 - 12:15 |   Jeffrey Martin |
|   12:15 - 12:25  |   Ashley Mussell |
|   12:30 - 1:30 |   Lunch and Set up for Buffalo Biomedical Career Fair |
|   | BUFFALO BIOMEDICAL CAREER FAIR |
|   1:30 - 1:40        |   |
|   1:45 - 1:55 |   Shawn Smith (Zeptometrix) |
|   2:00 - 2:10 |   Sarah Beachy (National Academy Science) |
|   2:15 - 2:25 |   Shawn Egan (Citi Bank) |
|   2:30 - 2:40 |   Alan Belicha  |
|   2:40 - 3:40  |   Networking |
|   3:40 -3:50 |   AMRI |
|   3:55 - 4:05 |   ThermoFisher |
|   4:10 - 4:15 |   Tactiva |
|   4:20 - 4:30             |   Syneos Health |
|   4:35 - 5:00 |   Q & A Panel |
|   5:00 - 6:00     |   Mixer |
Frequently Asked Questions:
Q: Who can attend?
A: PhD and MS Students within their final year. Postdoctoral fellows, scientists and any research staff.
Q: Where can I park for the fair?
A: The career fair is located in the Zebro Conference Room near the corner of Ellicott and Virginia Streets in Buffalo, NY. Pay per hour parking is available along Virginia and Ellicott Streets. A public parking lot is also located on Ellicott Street just before crossing Virginia. For NFTA metro users, exit at Allen St and walk on Carlton Street (away from Main St). Make a right on Ellicott and left on Virginia. For NFTA users, park and ride service is available from University Station (3435 Main Street Buffalo, NY 14214) and LaSalle Station (3030 Main Street, Buffalo, NY 14214).
Links to other career opportunities: