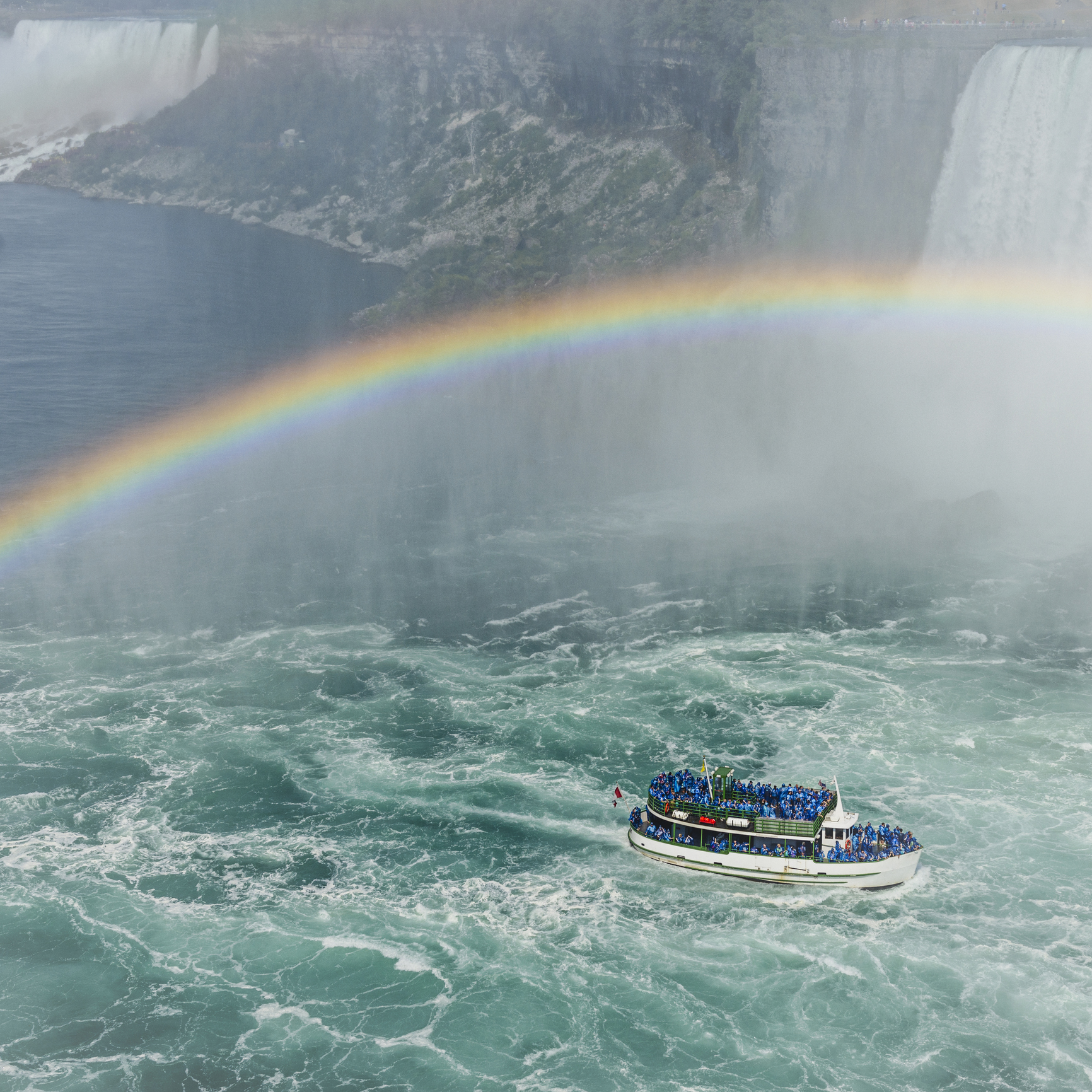 Niagara Falls is a natural splendor filled with many family-friendly attractions. Some of these attractions include: the Niagara Falls State Park, Maid of the Mist Boat Tour, Cave of the Winds, and the Niagara Fashion Outlets.
The Sheraton at the Falls is within a short walking distance of the Rainbow Bridge to Canada. Bring along your passport, and you may also enjoy the many attractions in Niagara Falls, Ontario, Canada, such as the Queen Victoria Park, or the Niagara Recreational Trail, which is filled with many historical sites.
Take advantage of the Niagara County Peach Festival, an old-fashioned festival and only a 20-minute ride from Niagara Falls.
If you are staying for a long weekend, consider visiting beautiful Niagara-on-the-Lake, Canada, and its parks, wineries and stunning vistas!