Registration:
Physicians: $350
Deadline for registration is April 26.
Free Registration for Residents and Fellows
The Masterclass on Bladder Cancer has been approved for up to 12 hours of CME credit.
Join us for a comprehensive two-day course featuring live Radical Cystectomy and Intracorporeal Urinary Diversion with guideline-based patient scenarios. To view a live webcast of either surgery and hear our panel discussion, please click the image to register.
This masterclass on bladder cancer is designed for urologists and urology trainees to advance their understanding of clinical bladder cancer management. This includes technical tips and tricks for robot-assisted radical cystectomy from experts in the field, as well as different techniques for intra-corporal urinary diversion and non-surgical treatments.
During these two days, you will explore the role of immunotherapy in bladder cancer treatment, the role of neoadjuvant chemotherapy, how to deal with challenging variations in histology, proper perioperative preparation for best outcomes, techniques of cystectomy and intracorporal urinary diversion, principles of uretero-ileal and urethra-neobladder anastomosis, and the best ways to deal with intraoperative complications. You will also learn from watching a live surgery with commentary and open discussion.
You will leave this course with a deeper understanding of the best and future treatments for bladder cancer, as well as the best practices for successful robot-assisted cystectomy and intra-corporal urinary diversion. We hope that the information you learn from our expert speakers will enhance your understanding of bladder cancer management, improve your surgical performance, expose you to new perspectives, and increase positive outcomes in clinical practice.
Dates: Wednesday, May 1 - Thursday, May 2
Location:  Roswell Park Comprehensive Cancer Center
665 Elm St
Buffalo, New York 14203
Contact: 716-845-8227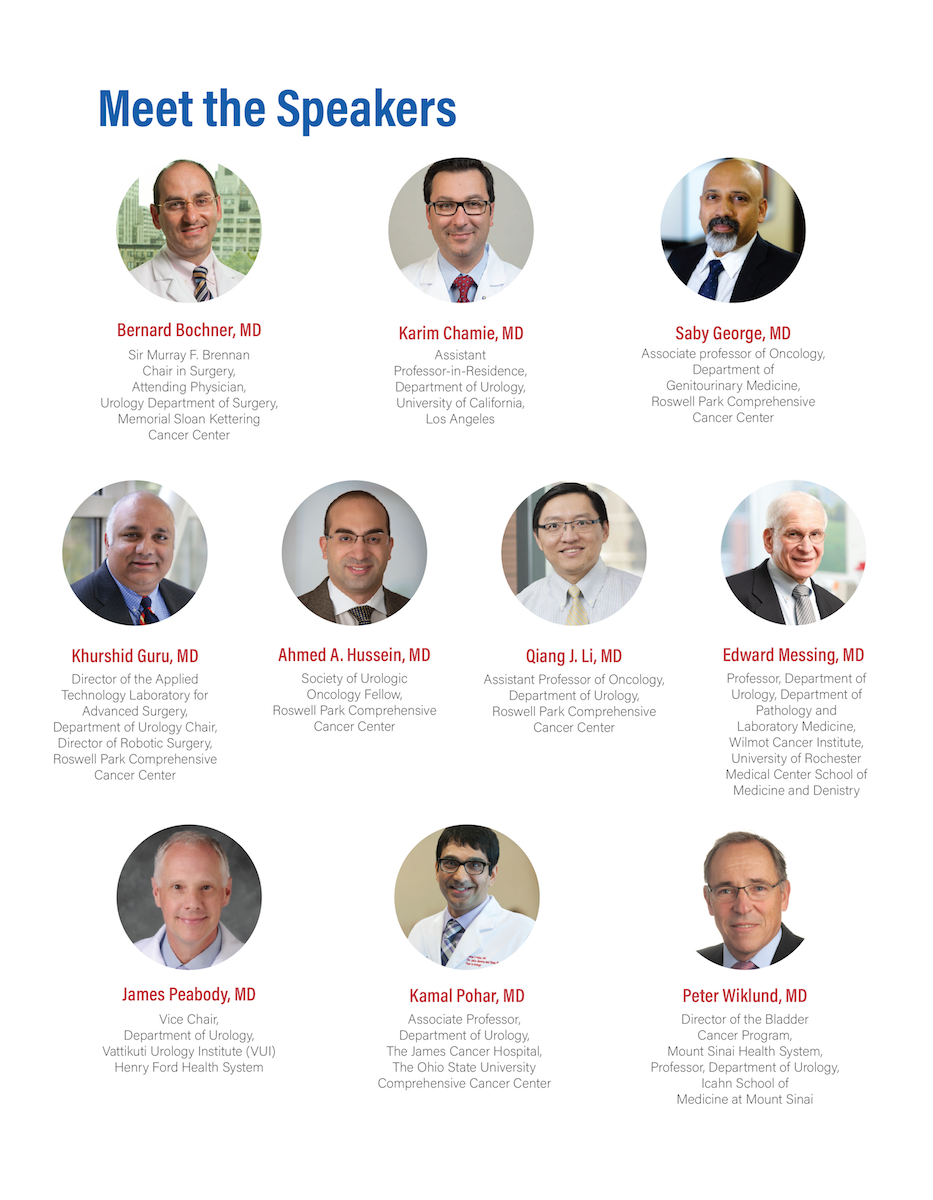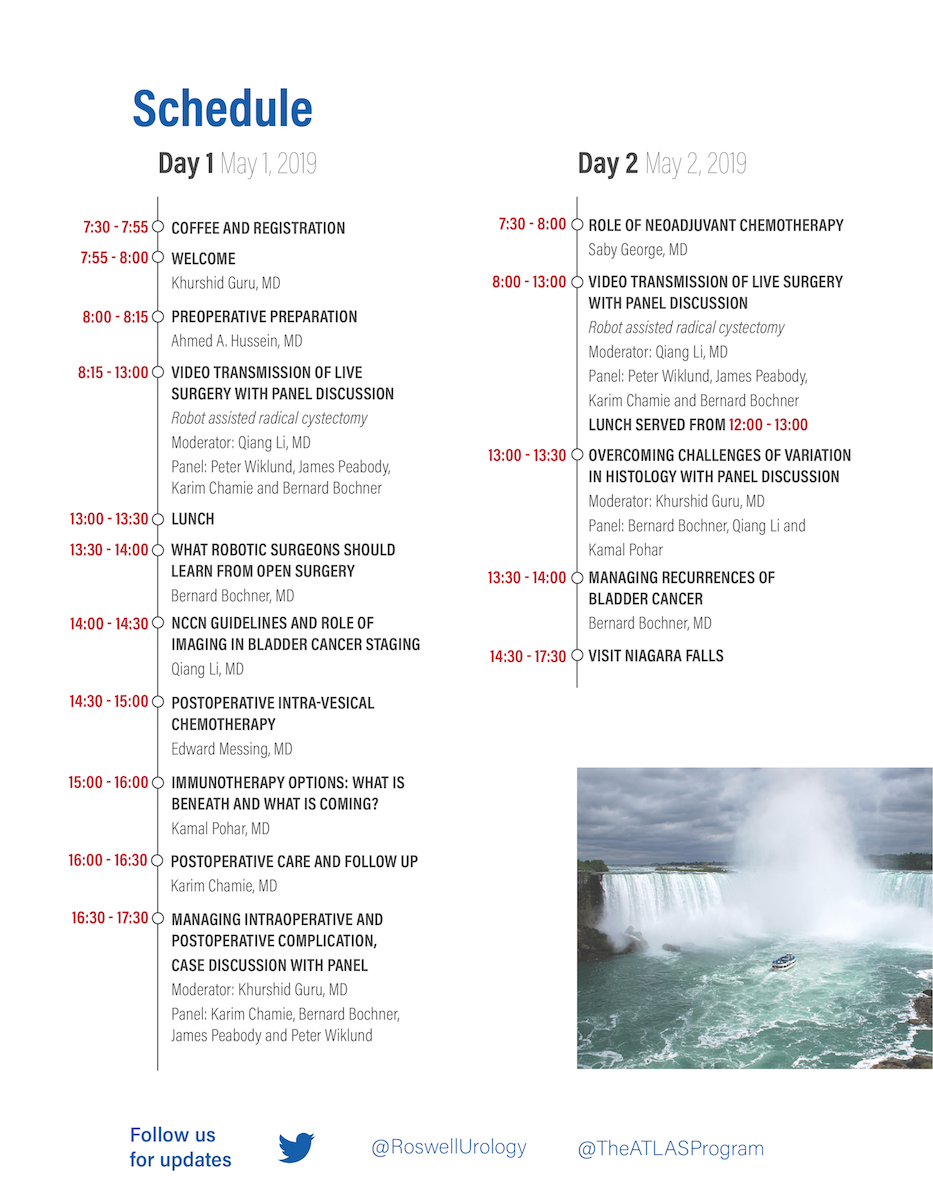 Contact:
Sponsors: