RPCI is recognized as one of the strongest cancer research programs in the country. The RPCI Department of Medicine comprises over 40 full-time clinical and scientific faculty dedicated to direct patient care as well as cancer prevention, clinical, and translation research involving cancer patients and individuals at risk for cancer development. In addition, the RPCI research campus includes approximately 120 senior scientists within seven basic research and cancer prevention departments.
Research track: Following the first year of training, select fellows have the opportunity to pursue a dedicated research track with 12-15 months of continuous research time. Candidates for this track must be dedicated to pursuing an academic research career and have demonstrated skills/background.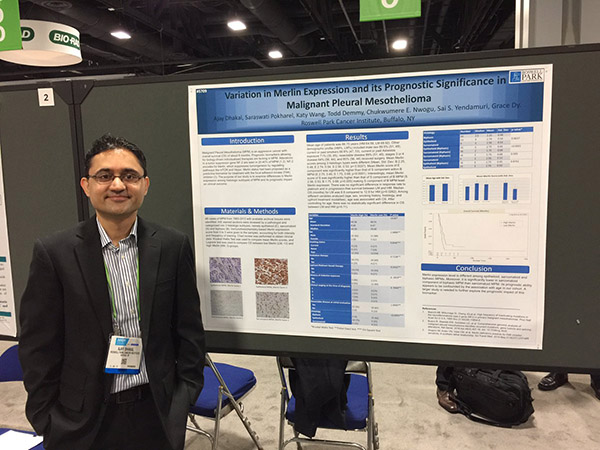 Faculty mentors available to train the next generation of clinical, translational, and basic researchers in hematology and oncology can be found in the RPCI Department of Medicine, any of the RPCI basic research and cancer prevention scientific departments, and in the University at Buffalo's School of Medicine and Biomedical Sciences. See the Fellows Gallery for a listing of recent fellow publications and presentations.
See RPCI Department of Medicine links for each RPCI faculty listing and research interests, and the UB Division of Hematology for information about affiliated UB faculty.
Information on other Roswell Park research opportunities can be found by department or cancer center research program or by clicking the following specific links:
Cancer Prevention and Population Sciences
Molecular and Cellular Biology