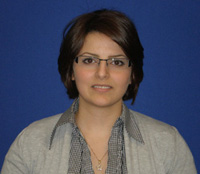 Education and Training
University of Mansoura, Egypt
Residency
Ball Memorial Hospital, Muncie, IL
Publication
Ahmed A, Ngamphaiboon N, Kossoff E, Meagher A, Atwood, K, Ademuyiwa F, Edge S: Impact of patient characteristics on compliance to adjuvant chemotherapy in hormone receptor negative breast cancer: A single institution experience. Manuscript in progress. Online publication on ASCO.org 5/16/2012
---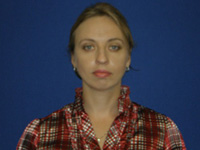 Education and Training
Ternopol Medical Institute, Ukraine
Residency
University at Buffalo, Buffalo, NY
Publications
Derby L, Czuczman MS. Update on Novel Monoclonal Antibodies and Immunoconjugates for the Treatment of Lymphoproliferative Disorders. Future Oncol. 2011 Aug;7(8):963-79.
Ailawadhi S, Abdelhalim AN, Derby L, Mashtare TL, Miller KC, Wilding GE, Alberico RA, Gottlieb R, Klippenstein DL, Lee K, Chanan-Khan AA. Extent of disease burden determined with magnetic resonance imaging of the bone marrow is predictive of survival outcome in patients with multiple myeloma. Cancer 2010 Jan 1;116(1):84-92.
Ailawadhi S, Derby L, Natarajan R, Fetterly G, Reid M, Ramnath N. Erlotinib for metastatic non-small-cell lung cancer: first-, second- or third-line setting - does it matter? A single-institution experience. Oncology 2009;76(2):85-90.
Presentation
Derby L, Pendurti G, Deeb G, Sait S, Block AM, and Hernandez-Ilizaliturri FJ. Blastoid Variant of Mantle Cell Lymphoma Is Associated with P53 Abnormalities and Have a Shorter Progression-Free Survival and Overall Survival Despite Upfront Chemo-Immunotherapy Followed by High Dose Chemotherapy and Autologous Stem Cell Support. Blood (ASH Annual Meeting Abstracts) 2010; 116: 1773.
---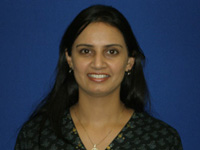 Education and Training
Government Medical College, Patiala, India
Residency
Memorial Hospital of Rhode Island, Pawtucket, RI
Publications
Dhillon J, Edge S, Kasznica J, Nava ME, Ankola A, Ademuyiwa F. Importance of biopsy of a presumed solitary skeletal metastasis: enchondroma in a breast cancer patient. Breast J. 2012 Mar-Apr;18(2):172-4.
Dhillon SS, Dhillon JK, Yendamuri S. Mediastinal Staging of non-small cell lung cancer. Expert Rev Respir Med. 2011 Dec;5(6):835-50
Tamaskar I, Dhillon J, Pili R: Resistance to Angiogenesis Inhibitors in renal cell carcinoma. Clin Advances in Hematology and Oncology 9:101-110, 2011.
---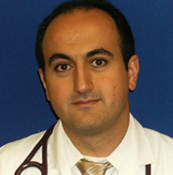 Education and Training
University of Balamand, Lebanon
Residency
University at Buffalo, Buffalo, NY
Publications
Francis J, Manmeet S. Ahluwalia, Meir Wetzler, Eunice Wang, Pamela Paplham, Shannon Smiley, Philip L. McCarthy, Larry Cohen, Edward Spangenthal, Minoo Battiwalla: Reversible cardiotoxicity with tyrosine kinase inhibitors. Clinical Advances in Hematology and Oncology 8: 128-132, 2010
Al Ustwani O, Francis J, Wallace PK, Ambrus J Jr, Wetzler M. Treating myelodysplatic syndrome improves an accompanying autoimmune disease along with reduction in Regulatory T- cells Leuk Res. 2011 May;35(5):e35-6.
---
Education and Training
University at Buffalo, School of Medicine, Buffalo, NY
Residency
University of Rochester, Strong Memorial Hospital, Rochester, NY
Publications
Czuczman MS, Olejniczak S, Gowda A, Kotowski A, Binder A, Kaur H, Knight J, Starostik P, Deans J, Hernandez-Ilizaliturri FJ. Acquirement of rituximab resistance in lymphoma cell lines is associated with both global CD20 gene and protein down-regulation regulated at the pretranscriptional and posttranscriptional levels. Clin Cancer Res 14:1561-70, 2008
Kotowski A, Ma W, Emerging Therapies in Pancreas Cancer. Journal of Gastrointestinal Oncology Vol 2, No. 2, 93-103, 2011.
Dewanwala A, Kotowski A, Levea CM, Ma WW. Secondary tumors of the pancreas: case report and a single-center experience. J Gastrointest Cancer. 2011 Sep 10 [Epub ahead of print].
Presentations
Hernandez-Ilizaliturri FJ, Kotowski A, Czuczman MS: PS341 (bortezomib/Velcade) inhibits cell proliferation, induces apoptosis of, and enhances the biological effects of rituximab on non-Hodgkin's lymphoma (NHL) cell lines and lymphoma xenografts., American Society of Hematology. San Diego, CA, 2003
Kotowski A: A single-center experience of chemotherapy for muscle-invasive bladder cancer after radical cystectomy., Genitourinary Cancers Symposium. San Francisco, CA, 2012
Kotowski A: Single institution experience of chemoradiation with gemcitabine versus capecitabine in borderline resectable and locally advanced pancreatic cancer, ASCO Annual Meeting. Chicago, IL, 2012
Kotowski A, Stegemann A, Rehman S, Attwood, K, Levine E, Trump D, Guru K, Pili R; A single center experience of chemotherapy for muscle invasive bladder cancer with radical cystectomy. 2012 American Society of Clinical Oncology GU Symposium, Abstract #318 (presented)
---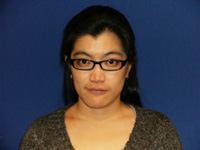 Education and Training
Chulalongkorn University, Bangkok, Thailand
Residency
Saint Vincent Hospital, Worcester, MA
Research Topics
Genetic expression profiling in diffuse large B cell lymphoma
Novel treatment of relapse/ refractory Hodgkin's lymphoma
Dosimetry of radiation therapy influenced by chemotherapy
Publications
Pukiat S, McCarthy PL Jr, Hahn T, Morrison C, Shanahan T, Qiu J, Liu H. Sarcoidosis-associated MHC Ags and the development of cutaneous and nodal granulomas following allogeneic hematopoietic stem cell transplant. Bone Marrow Transplant. 2011 Jul;46(7):1032-4.
Ngamphaiboon N, Pukiat S, Kandimalla Y, Hernandez-Ilizaliturri FJ, Rooney JJ. Diffuse large B-cell lymphoma presenting as pancoast tumor. J Clin Oncol. 2010 Jun 1;28(16):e254-6.