Medical Oncology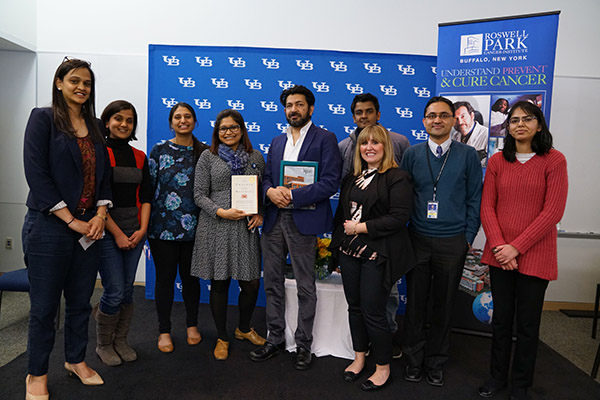 During the first year, fellows participate in one-month clinical rotations at Roswell Park on the following services:
Breast and Genitourinary Care Centers
Thoracic and Sarcoma and Melanoma (STM) Care Centers
Gastrointestinal and Head and Neck Care Centers
Leukemia Service
Lymphoma and Myeloma Service
Blood and Marrow Transplantation Service
They also spend time at the Veterans Administration Western New York Healthcare system of Buffalo (Buffalo VA) on a combined hematologic and oncologic consultation service in conjunction with clinics in these same areas. Additional required electives include gynecologic oncology, neurooncology, hospice and palliative care, radiation oncology, and solid tumor inpatient care.
Hematology Experience
During the second year, fellows participate in a variety of rotations in benign hematology at UB Department of Medicine clinical sites:
Buffalo VA Hospital/State University of New York at Buffalo (SUNY-UB)
Erie County Medical Center
Private office setting of Buffalo Medical Group
John R. Oishei Children's Hospital of Buffalo
Hemophilia Center of Western New York
Rochester General Hospital (Rochester, NY)
Dedicated rotations in Hematopathology at Roswell Park and exposure in local blood bank and coagulation laboratory settings are required.
Malignant hematology exposure occurs during the general oncology clinics at the Buffalo VA Hospital and at Roswell Park during month-long disease-specific rotations in Leukemia, Lymphoma/Myeloma, and Blood and Marrow Transplantation (BMT). The Roswell Park BMT Division is a FACT-accredited clinical program focused on autologous and allogeneic stem cell transplantation for patients with hematological cancers, aplastic anemia, and select solid tumors.