Fundamental Use of Surgical Energy (FUSE)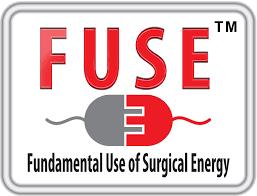 The Society of American Gastrointestinal and Endoscopic Surgeons (SAGES) developed the Fundamental Use of Surgical EnergyTM (FUSE) program to meet the need for increased education and training in the principles and properties of operating electrosurgical instruments safely. SAGES encourage learning and applying these fundamental skills in order to ensure a minimal standard of care for all patients undergoing surgery. FUSE was designed to certify that a successful candidate has demonstrated the knowledge fundamental to the safe use of surgical energy-based devices in the operating room, endoscopic suite and other procedural areas. For more information on the program please visit https://www.fuseprogram.org/.
Schedule Your Exam
Please schedule your test at www.webassessor.com/sages. *We cannot assist you in scheduling this exam; you must use the webassessor to schedule your exam date.
Test Schedule
1st, 2nd and 3rd Monday of every month
Testing Costs
Vouchers for FUSE testing must be purchased via the FUSE program. There is no fee from Roswell Park Comprehensive Cancer Center to sign up for testing dates. There is a fee associated with utilizing the ATLAS program for training purposes in preparation for the FUSE exam.