The Donor Center at Roswell Park
Roswell Park Cancer Institute transfuses more than 17,000 blood products each year. Thanks to our committed donors, we are successfully able to meet the needs of our patients. We are grateful to the many loyal donors who continue to support our program and we look forward to welcoming new donors.
Give life, give blood at Roswell Park! Call The Donor Center today at 716-845-8275 or visit our Facebook page.
Win a Football Party!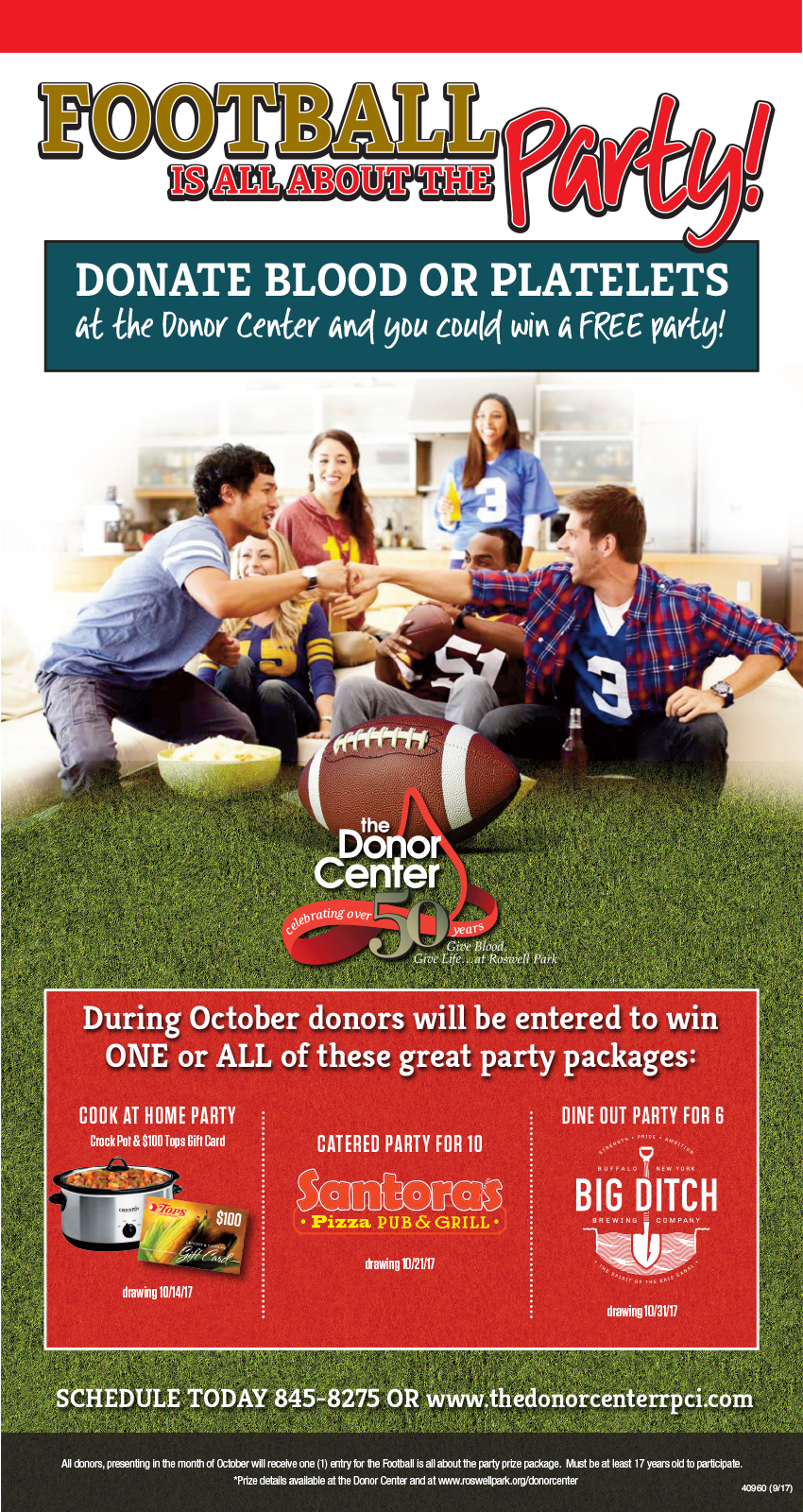 Donate blood or platelets now during October and you could win a free party!
During October donors will be entered to win one or ALL of these great party packages:
Cook at home party...Crock Pot & $100 Tops Gift Cards (Drawing 10/14/17)
Catered party for 10...Santora's Pizza Pub and Grill (Drawing 10/21/17)
Dine out party for 6...Big Ditch Brewing Company (Drawing 10/31/17)
Download our flyer for more details.
Maria Turner, Marketing & Communications Director of Department of Laboratory Medicine and Pathology, explains the process of donating platelets.