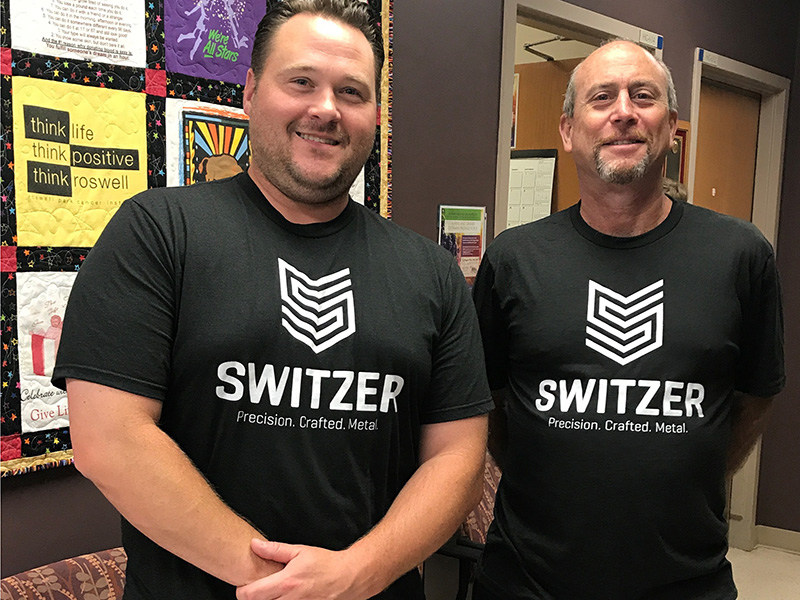 Co-owners of Switzer Manufacturing, Bernie and Adam Switzer take great pride in leading a community-minded company.
"We are fortunate to have a spirited group of employees that are engaged with their internal community of fellow co-workers and their local WNY community. Fifty employees strong and growing, the gang at Switzer Manufacturing enjoys getting involved in community activities and making a difference," shared Bernie Switzer, CEO and Roswell Park Comprehensive Cancer Center platelet donor.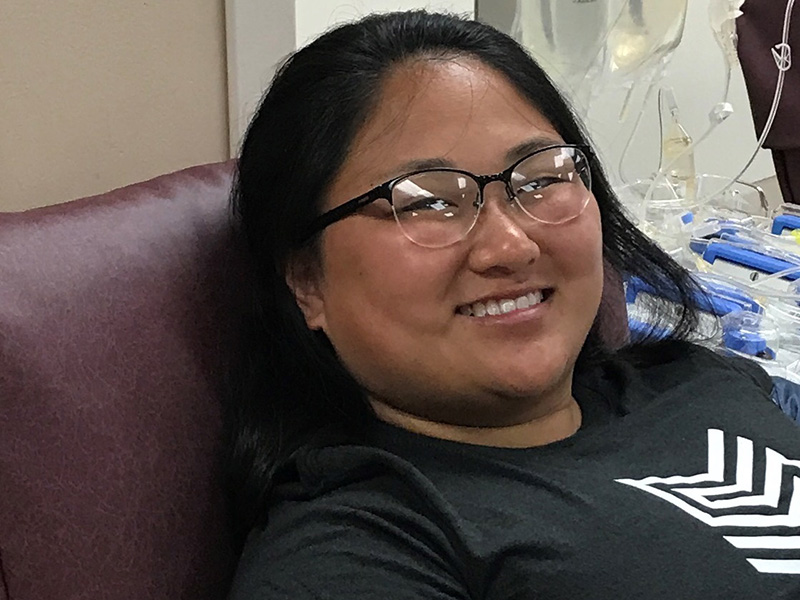 The group has volunteered their time to help support various organizations such as Camp Good Days and Special Times, Women and Children's Hospital (now John R. Oishei Children's Hospital), The Ronald McDonald House and Roswell Park Comprehensive Cancer Center to name a few.
Several members of the Switzer team became involved in the blood and platelet donation program at Roswell Park after Donor Recruiter, Anita Humphreys, attended their onsite health fair several years ago. Accounting Assistant and Roswell Park platelet donor Emily Vantine is grateful for the Donor Center's friendly and professional atmosphere.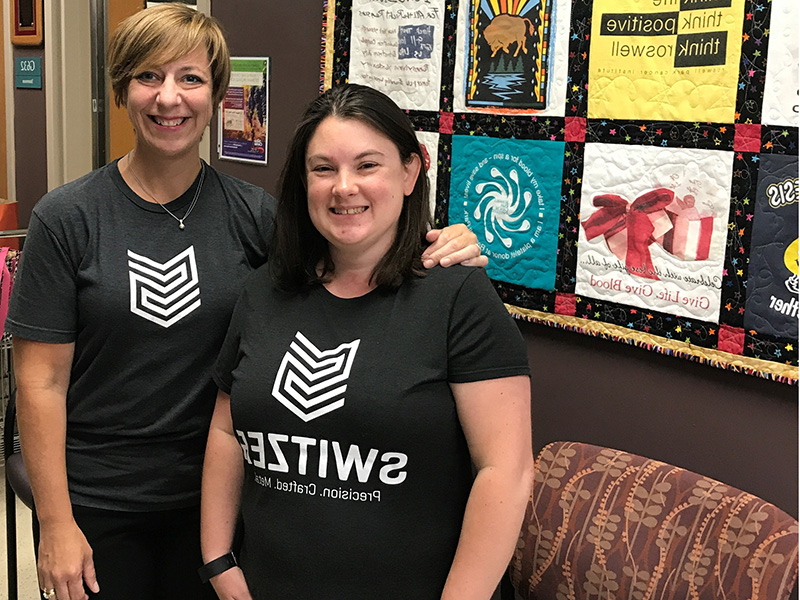 "Occasionally, in my role as the drive coordinator, I see employees that are apprehensive about giving, but once they arrive, they are made to feel so comfortable and then look forward to coming back," says Emily.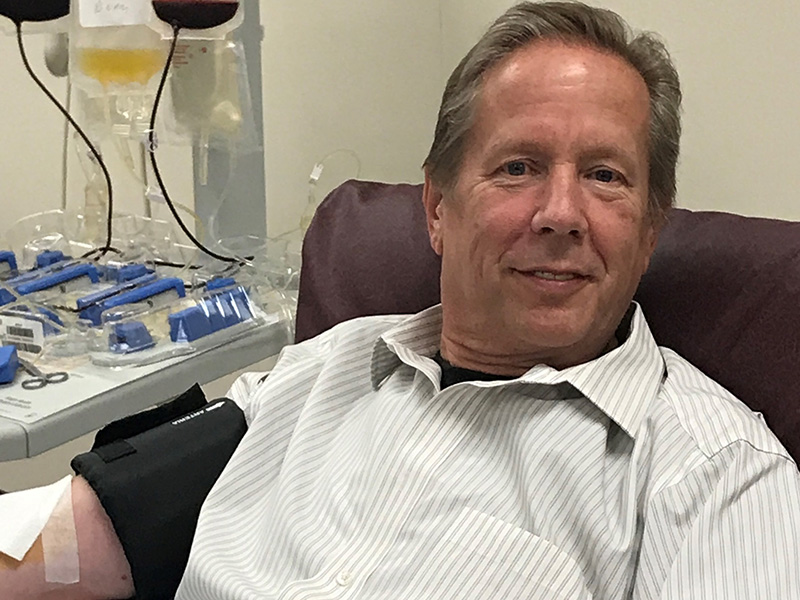 Paul Casey, Switzer Safety Manager and Roswell Park platelet donor, was happy to be donating. "The reward in donating is exponential. It doesn't cost anything but a little bit of your time and the payoff is so significant for Roswell Park patients," says Paul. 
Business Development Executive and Roswell Park platelet donor, Tracey Hibbert, seconds Paul's sentiments. "Switzer has a true pay-it-forward philosophy. All these small acts of kindness, either in support of our own employees or Western New Yorker's, mean so much," says Hibbert.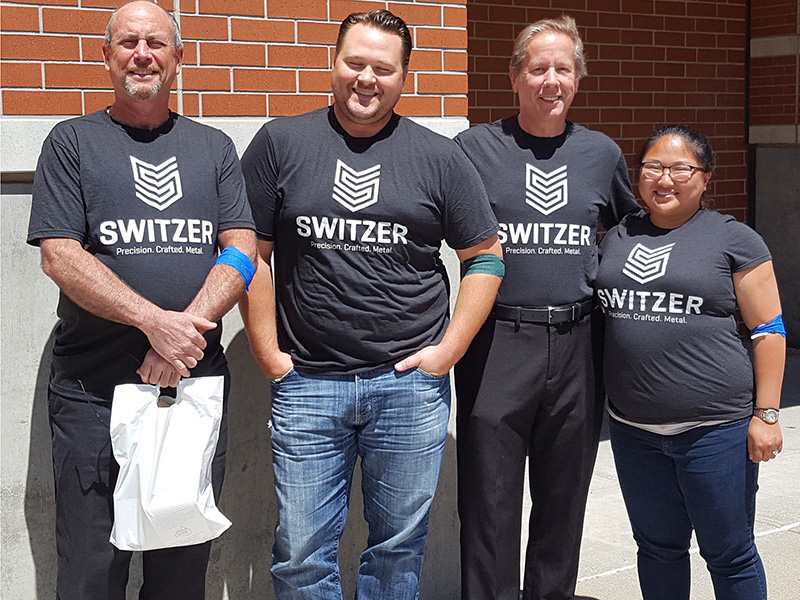 John Maher, also a Business Development Executive and Roswell Park platelet donor was pleased to hear that his company became involved with the donor program. "Donating is such an easy and relaxing thing to do. We are so team-oriented at Switzer, that it made perfect sense for our team to get involved with Roswell Park and support the donor program," says John.
Switzer Manufacturing employs like-minded people that are eager to get behind important causes, pooling their time, energy and resources into doing good things for each other and the community.
"This is the kind of business they want to run. Being involved in these initiatives fosters the kind of environment that improves morale. We feel that Switzer is more than a business producing a product. It's who we are as a company. We're always looking for ways to help our customers, employees and our community," says Bernie.
"We are grateful that Switzer Manufacturing is supporting the efforts of the Donor Center at Roswell Park. It's a pleasure to coordinate their drives and we look forward to a long and successful partnership," says Donor Center Recruiter, Anita Humphreys.