Roswell Park Cancer Institute thanks everyone who attended Buffalo's exclusive premiere of the Hollywood feature film, "Decoding Annie Parker."
---
A Great Evening on the Red Carpet
Thank you for helping us raise funds for cancer research at the special screening of "Decoding Annie Parker."
More than 300 Western New Yorkers came out to watch "Decoding Annie Parker," participate in the panel Q&A and support the Familial Ovarian Cancer Registry at RPCI.
Charity screenings of the film are being hosted in select cities nationwide, and Western New York native and director of the film, Steven Bernstein, chose Buffalo as a screening city and Roswell Park as a beneficiary.
The award-winning film, featuring actress Helen Hunt, is based on the lives of two remarkable women. Annie Parker is a sharp-witted young woman who watches her mother and sister fall victim to breast cancer. When she is diagnosed with the disease she believes that her cancer is hereditary and fights back against immeasurable odds. Dr. Mary-Claire King is the Berkley-based geneticist whose discovery of the BRCA1 gene and its link to hereditary breast cancer forever changed the understanding of the disease. Her discovery is considered one of the most important scientific advances of the 20th century.
Learn more about genetic testing at RPCI.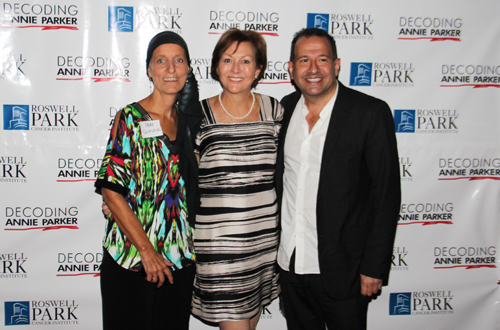 From left to right: Pamela Schunk, event coordinator, with Annie Parker and the film's director Steven Bernstein.
---
Learn more about the RPCI panel participants: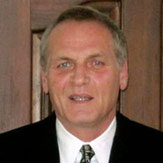 With special guest:
David L. Marchetti, MD, MA, FACOG, SGO
CCS Oncology