---
About David Scott
Biography: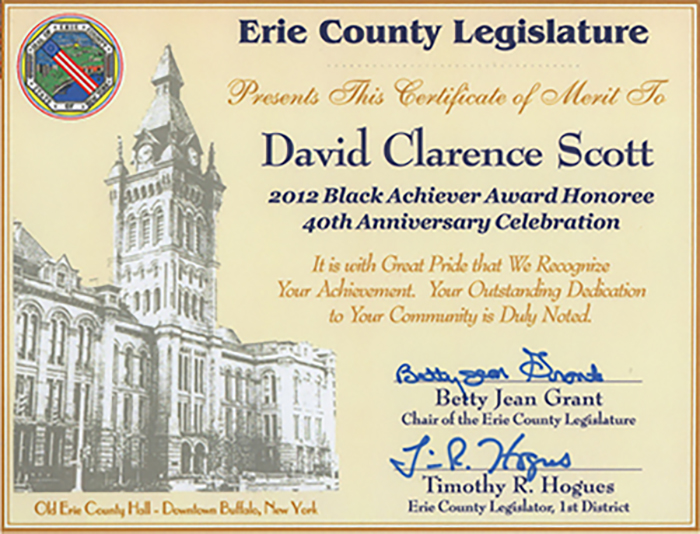 As Director of the Roswell Park Diversity, Equity and Inclusion Office, David Scott is dedicated to building an increasingly diverse workforce. Under Mr. Scott's leadership, Roswell Park has exceeded both internal and external goals for workplace diversity and inclusion.
In 2018, 28% of all new hires at Roswell Park were African American or Hispanic. 35% percent of new minority hires in 2018 came to Roswell Park through outreach programs, including job fairs and job-training events in underserved communities. Additionally, 2018 marked the eighth year in a row that Roswell Park increased its percentage of minority hires. Mr. Scott has also helped more than 200 minority high school and college students secure paid internships at Roswell Park.
He plays an active role in the Western New York community, serving as chair of the Health Sciences Charter School Internship Advisory Board, secretary to the Pride Center of WNY/Evergreen Health Services Board of Directors and is a member of the University at Buffalo Educational Opportunity Center (EOC) Advisory Board. He was also invited to speak at the 19th Annual Corporate Diversity & Inclusion Conference, "Delivering Strategic Results through Cultural Transformation."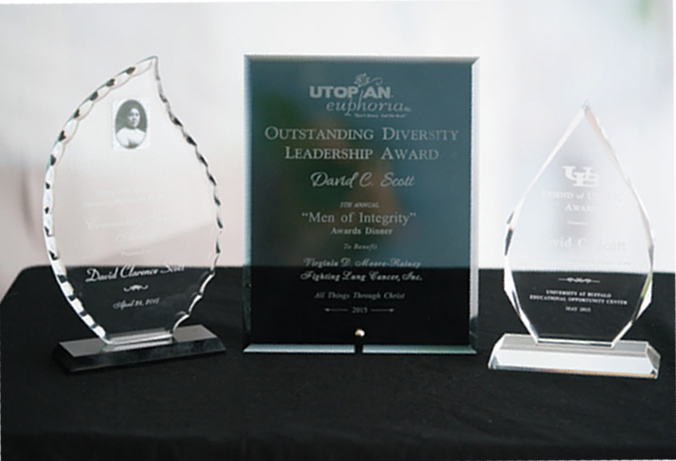 Mr. Scott has received numerous achievements and recognition for his work, including a State of New York Legislative Resolution for "Taking Care of the Community," a "Friend of the EOC" award, a Black Achiever Award given by 1490 Enterprises Inc., a certificate of merit from the Erie County Legislature and a Men of Integrity Diversity Leadership award from Utopian Euphoria.
Positions
Roswell Park Comprehensive Cancer Center
Director, Roswell Park Diversity, Equity and Inclusion Office
---