Buffalo Niagara Medical Campus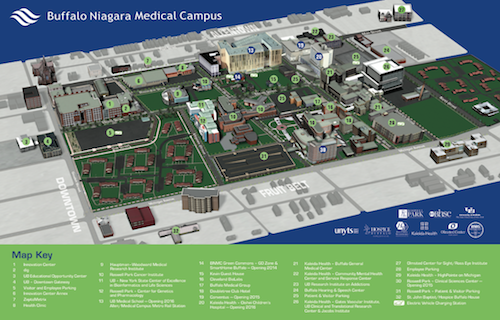 Roswell Park Comprehensive Cancer Center is a part of the Buffalo Niagara Medical Campus (BNMC). In 2001, eight of the top clinical, research, and medical education institutions came together in partnership with the City of Buffalo, the County of Erie, the Allentown neighborhood and the Fruit Belt neighborhood, to form BNMC, Inc. This partnership led to the development of a world-class medical campus in downtown Buffalo.
Download a PDF of the BNMC map.