In the fight against COVID-19, a mask is our most powerful weapon. Protect yourself and others, and do your part. #MaskUp #EndThePandemic
Here's what you need to know.
For the safety of our staff, patients and visitors, we continue to require that everyone mask up at Roswell Park.
What good does it do to wear a mask?
Science makes it clear: wearing a mask saves lives by preventing COVID-19 from spreading from one person to another. The coronavirus is transmitted mainly through the air.
Health experts estimate that nearly 130,000 lives could be saved if 95% of people in the U.S. wore masks from late September 2020 through February 2021.
Data shows that per-capita death rates from COVID-19 are significantly lower in places where masks are commonly worn or where government policies promote wearing a mask in public, compared with other areas.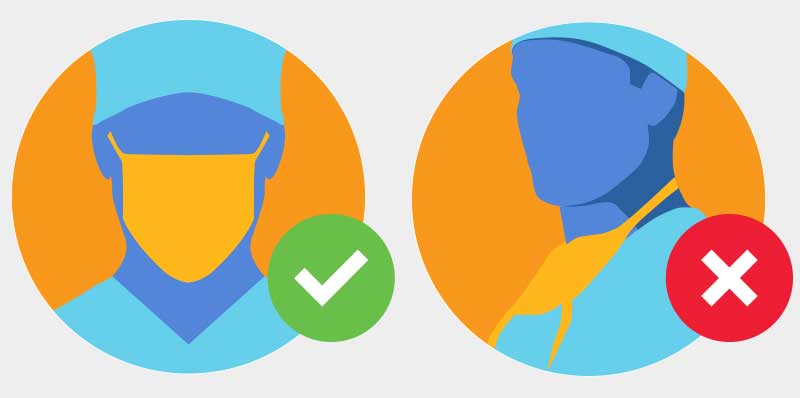 Does a mask protect you or me?
Wearing a mask helps both of us. It protects those around you by capturing any virus-containing moisture you would otherwise breathe out into the air. It can also protect you by blocking viral particles from entering your nose and mouth.
Research suggests that a mask can also help you by reducing the viral load if you do get infected. Viral load is a way of describing the amount of virus particles in your body. The lower the viral load, the less likely it is that you'll become seriously ill with COVID-19.
Do I really need to wear a mask if the people I'm around are healthy?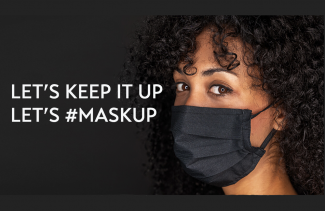 Roswell Park and other top hospitals issue plea prompted by alarming trends in coronavirus cases.
Wearing a facemask is our best chance at slowing the surging COVID-19 pandemic.
How effective is a mask?
Studies in several countries have shown that masks significantly reduce the risk of becoming infected with COVID-19, by 40% and up to as much as 79%.
Do I still have to stay six feet away from others if I wear a mask?
Yes. Masks are not 100% effective at blocking the virus, so for an extra measure of safety, even if you are wearing a mask, you should still stay six feet away from anyone who does not live in your home.
Who should not wear a mask?
The Centers for Disease Control and Prevention advises, "Cloth face coverings should not be placed on young children under age 2, anyone who has trouble breathing, or is unconscious, incapacitated or otherwise unable to remove the mask without assistance."
What type of mask works best?
The CDC recommends wearing a mask with at least two layers of washable fabric (not vinyl or leather) that's easy to breathe through. It's even better if the layers are made of different fabrics with different weaves.
Research shows that "multi-layer cloth masks can both block up to 50-70% of fine droplets and particles" and also prevent particles that do get through the mask from traveling very far.
The CDC does not recommend masks with built-in valves or vents, because the valve lets air flow out when you exhale, allowing the virus to escape into the air and infect others. These types of masks have been banned by major U.S. airlines for that reason.
The CDC advises you not to wear N95 respirators or other masks designed for healthcare workers.
For a child, the CDC suggests finding a mask made especially for children. If that's not possible, "be sure the mask fits snugly over the nose and mouth and under the chin."
COVID-19 & Cancer: Patient Webinars
Watch on-demand videos featuring experts answering your questions regarding COVID-19, cancer care and numerous other topics.
Learn More
What about face shields?
The CDC reports that we do not currently know how effective face shields are, so they should not be used alone.
How should I wear a mask?
The mask must cover both your nose and mouth completely and be secured under your chin. There should be no gaps between the material and the sides of your face.
If you wear glasses and they fog up, the CDC advises wearing a mask "that fits closely over your nose or one that has a nose wire to limit fogging."
How should I wash my mask?
If you use a washing machine, wash your mask regularly with your other laundry. The CDC recommends using "regular laundry detergent and the warmest appropriate water setting for the cloth used to make the mask."
To wash your mask by hand, use laundry detergent or soap in regular tap water and rinse thoroughly.
If you have a dryer, use the warm or hot setting and remove the mask when it's completely dry.
If you don't have a dryer, you may let your mask air dry in direct sunlight. If that's not possible, hang it up or lay it flat until it's dry.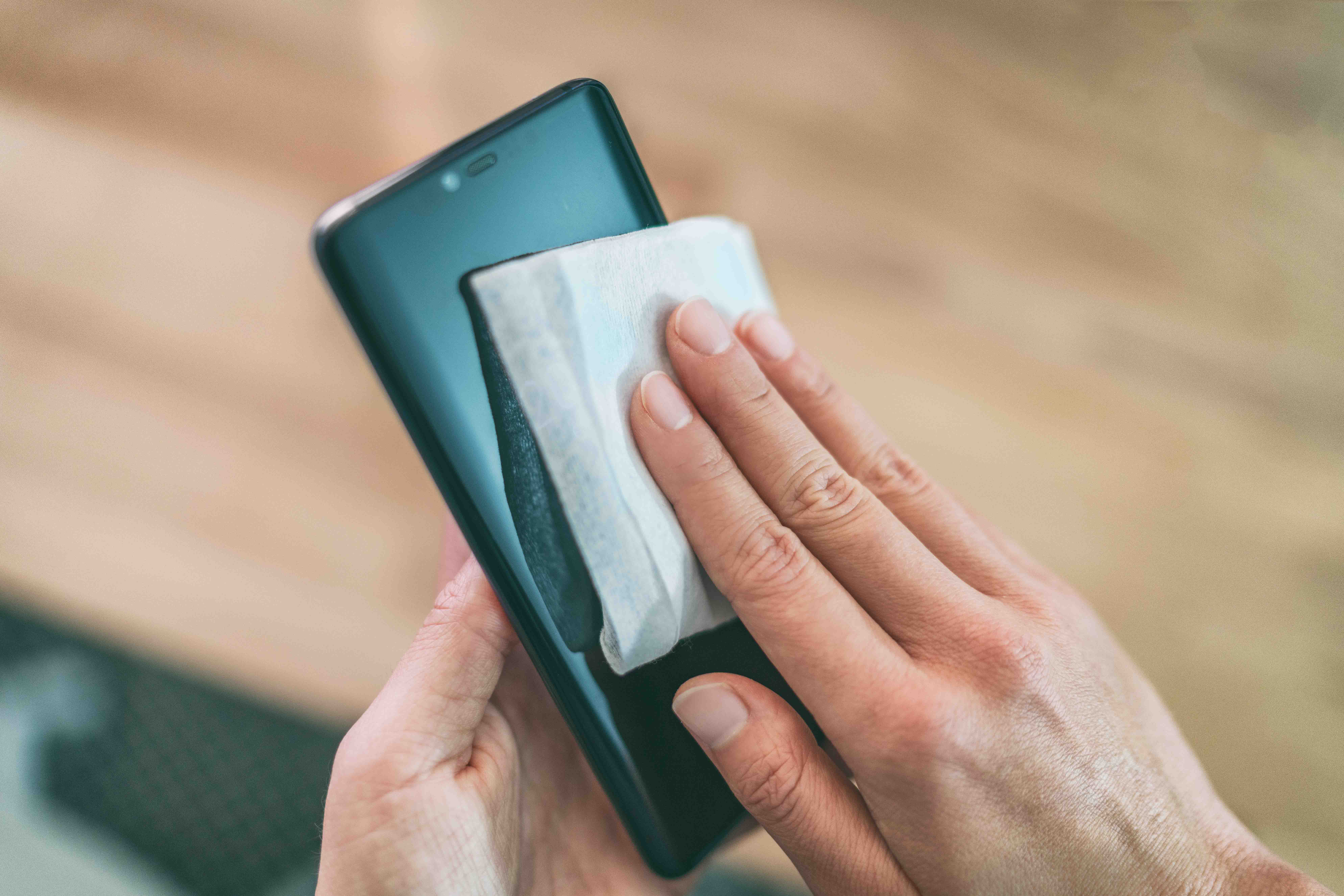 Can we stop wearing masks after the COVID-19 vaccine comes out?
Not right away. Even after people begin to get vaccinated, it will be some time before we can safely stop wearing masks and following other safety measures. The vaccines are brand-new, so we have no way of knowing yet how long they will be effective. In addition, no vaccine is 100% effective.
We cannot let our guard down until the pandemic is over. For the foreseeable future, wearing a mask, washing our hands carefully and often, and maintaining social distance will remain the best tools we have to bring the pandemic to an end. The more of us who practice those habits, the faster that will happen.