On the Road to Healing: CancerCon 2017
Survivor, Brianna, shares her experience at the largest, annual young adult cancer convention.
When I was 3-years-old, I was diagnosed with Acute Lymphoblastic Leukemia. Although I have been cancer free for 18 years, cancer continues to touch my life in a variety of ways. Most recently, I lost my Dad, Dave, to Acute Myeloid Leukemia on Feb 4, 2017. Although he was two and a half years post bone marrow transplant and technically in remission, graft-versus-host disease (GVHD) took a heavy toll on his body. He was 55.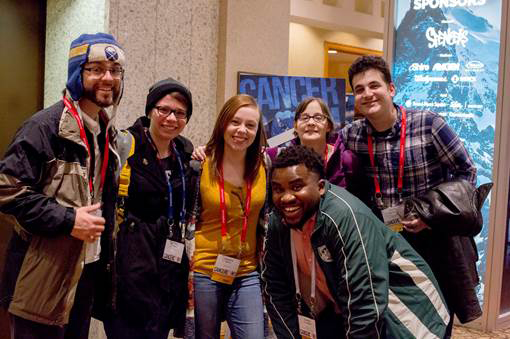 I try to stay connected to people who understand what I'm going through. It helps to talk with others who get it. Roswell Park's Young Adult Cancer program is a great resource for that. As a member of the program, I get frequent updates about opportunities to connect with peers through events, support groups and social outings.
In March, I got an email from the YA group and noticed something different at the bottom of the email. It was a congratulatory message to some of Roswell Park's YA members for winning a travel scholarship for CancerCon 2017.
Before this, I never even heard of CancerCon or its creator, Stupid Cancer. After researching CancerCon's website, I knew it was a big deal.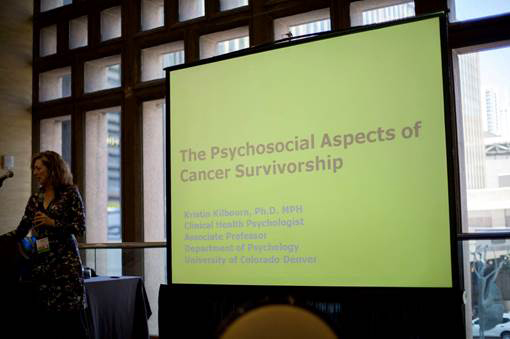 This is not just a little meet-up of people affected by cancer. This is huge, and I wanted to be a part of it. I knew my Dad would want me to go. And as Stupid Cancer's motto says, "Get busy living." The only issue was money. But after applying to one of their travel scholarships, I was on my way to this year's CancerCon in Denver, Colorado.
Even though CancerCon is more focused around young adults with cancer, there were opportunities to meet other pediatric cancer survivors who are still experiencing side effects.
As part of my scholarship, I was required to attend a session titled Stupid Side Effects Panel. It was here that I shared my personal story. It was a chance to speak my mind on different treatments, ideal follow-up care, and what cancer drugs I'd create in a perfect world. There were so many other great sessions too, like managing survivor's guilt and learning how to eat healthy. They even had a glam squad for makeovers, a lounge room to color & play games and a scavenger hunt.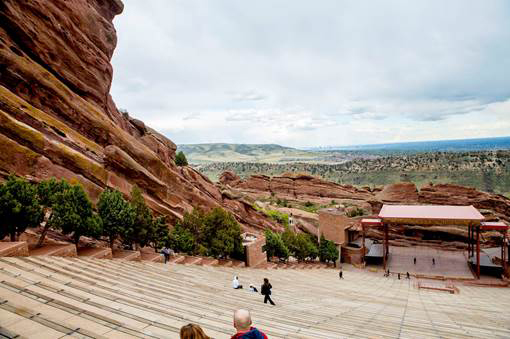 I filled my days with a good combination of breakout sessions and seeing Colorado. I got a complimentary massage, chatted with exhibitors, watched movies with fellow CancerCon attendees, and traveled around Denver eating good food, hiking Red Rocks Amphitheater and seeing bison.
I got to meet some awesome people and just be around others who get it. It was a powerful and emotional weekend, to say the least, and I know my Dad would be thrilled that I decided to go on this trip.
My biggest takeaway from the weekend is to always seize new opportunities, live life to the fullest and make the most of it!
This opportunity presented itself when I needed it the most (thanks, Dad), and I know I will be back again.
Never miss another Cancer Talk blog!
Sign up to receive our monthly Cancer Talk e-newsletter.
Sign up!
Editor's Note: Cancer patient outcomes and experiences may vary, even for those with the same type of cancer. An individual patient's story should not be used as a prediction of how another patient will respond to treatment. Roswell Park is transparent about the survival rates of our patients as compared to national standards, and provides this information, when available, within the cancer type sections of this website.