Have You Considered Breast Reconstruction Surgery?
A Reconstruction Patient Reflects On Her Experience With the Procedure
I'm not one to worry about what comes next. I live in the moment. I take life as it comes and do the best I can with what I have at the time and move on.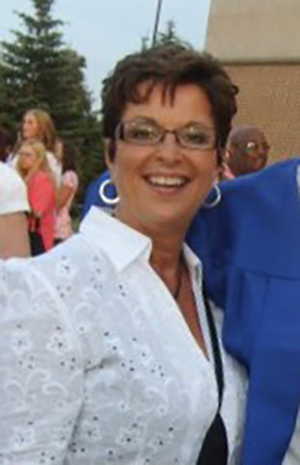 That's the attitude I had nearly 20 years ago when I was first treated for breast cancer, and that's how I took it two years ago when a routine mammogram showed that my cancer had come back. I was not the least bit concerned about having a mastectomy. But this time, after the mastectomy, my surgeon suggested that I consider breast reconstruction. Now, I'm 73 and supposedly I don't look it (I do feel it sometimes), but I just had to laugh. At my age, why would I need a breast reconstruction?
Well, it turns out that there were some things to consider. I've always been a large-busted woman, and with a size 40DD on the left side, I was awfully lopsided. Wearing a prosthesis didn't necessary solve this problem because it was very heavy and uncomfortable. And, even though I am retired now, I still have a touch of vanity, so when my surgeon referred me to Dr. Moon, I decided to have the consultation.
I was a nurse in another Buffalo hospital nearly my whole career, including when I was a student, and with that experience, you learn things about doctors, and get a sense of who they are outside the realm of medicine. Dr. Moon was very reassuring. After my consultation, I felt very comfortable with what he planned.
My case did require a bit of consideration because 20 years prior, my cancer treatment involved four plus weeks of radiation therapy, which compromised the integrity of my skin tissue, making it more fragile. One of the options was to consider a tissue transfer, where the reconstructed breast is created from tissue from another site. In my case, my abdomen was the ideal site to take the tissue from, and I had plenty of it! Dr. Moon felt confident that this old broad could hold up for that surgery.
The reconstruction was a very long surgery, nearly 12 hours plus a couple of hours in recovery. My new breast healed beautifully. My abdomen is coming along after several months of ups and downs. I had several hernias that were repaired before the abdominal tissue transfer, and a few more repaired afterward.
I know that breast reconstruction typically involves several surgeries to achieve the desired results. I have no regrets. At some point, I will have the reconstructed breast lifted a bit, and a reduction on the other side, but I'm happy with the result. I take each day as it comes and leave the rest up to God, (and Dr. Moon, God love him!). Oh, and that heavy, uncomfortable prosthesis? I've long since tucked that away!
Never miss another Cancer Talk blog!
Sign up to receive our monthly Cancer Talk e-newsletter.
Sign up!
Editor's Note: Cancer patient outcomes and experiences may vary, even for those with the same type of cancer. An individual patient's story should not be used as a prediction of how another patient will respond to treatment. Roswell Park is transparent about the survival rates of our patients as compared to national standards, and provides this information, when available, within the cancer type sections of this website.