Finding Joy in the Holidays after a Cancer Diagnosis
Tips from Four People Who Learned How
Thursday, December 1, 2016 - 1:35pm
For many people, December 1 ushers in the holiday season with a flurry of shopping, decorating and baking. For Andrew Bouquard, it's the anniversary of the day he was rushed to the emergency room because of major complications caused by a large tumor in his chest — a day followed by chemotherapy and a bone marrow transplant to treat his late-stage immunoblastic non-Hodgkin lymphoma.
Twenty years later, that memory remains strong amid the celebrations. Nineteen at the time of his diagnosis, today he's a husband, father, and Senior Research Subject Protection Specialist at Roswell Park.
We asked Bouquard and three other cancer survivors — all Roswell Park volunteers — to recall how they felt when cancer interrupted the holidays, and to offer coping strategies for patients and their loved ones who are going through the same thing this year. Here's what they told us:
If you're the patient…
Reach out
"In the beginning, everybody's always there, but they can suddenly go away, and that can be tough," says Bouquard. Sometimes that happens because friends aren't sure whether you're feeling well enough for a call or visit, he adds. "When survivors reach out to their friends, that's one way of keeping those relationships going."
Bouquard kept in touch by exchanging Christmas cards with friends. And when he wasn't able to attend Bills or Sabres games, his parents ordered pizza and invited everyone to their house to watch the game on TV. "That really gave me comfort, and brought family and friends together," he says.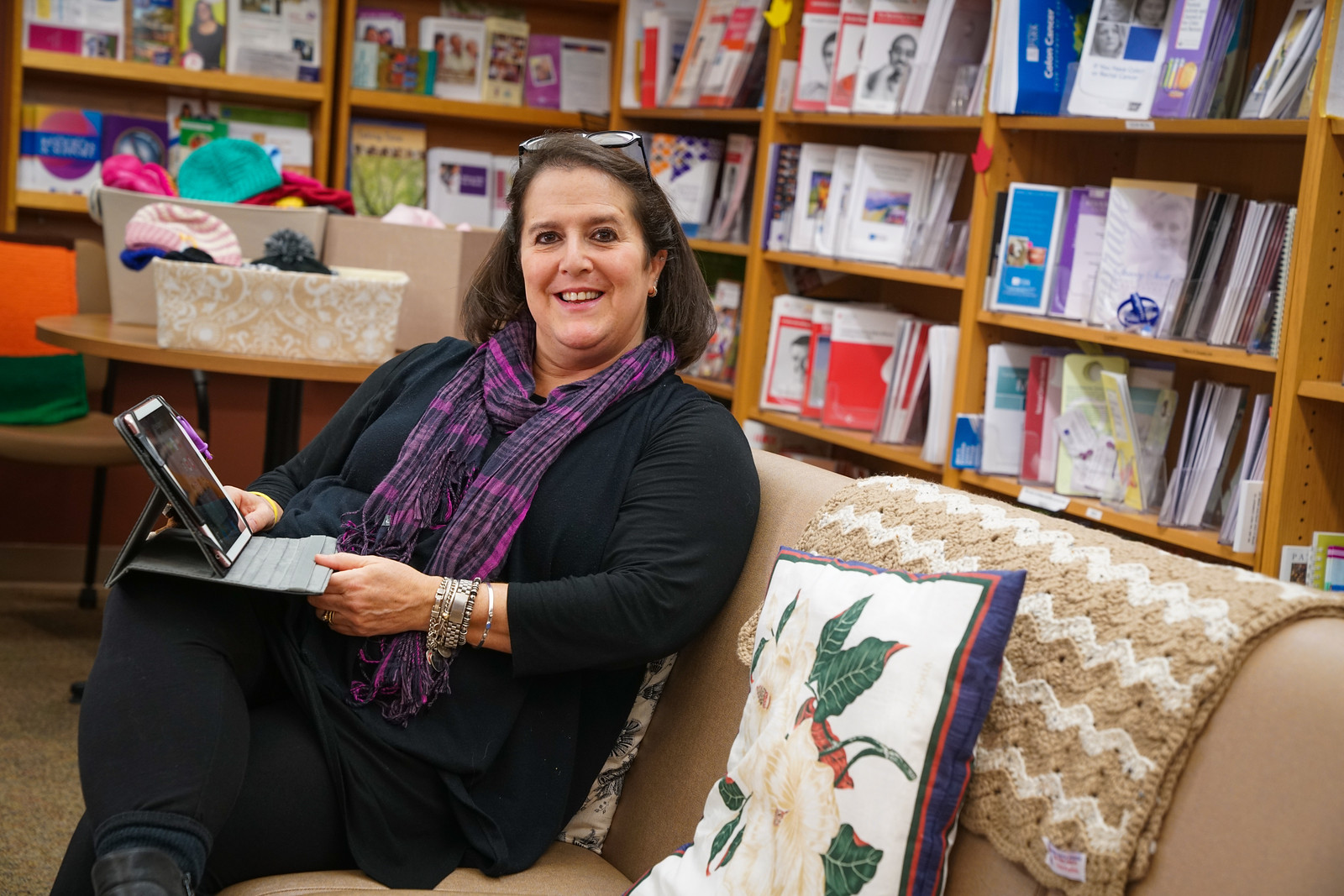 In 2011, after Sara Sade's second cancer diagnosis, she splurged on an iPad so she could hold video chats with out-of-town family members during Hanukkah. A volunteer with Roswell Park's pet therapy program and the Resource Center for Patients and Families, she has faced breast cancer, melanoma, and metastatic melanoma. At one point, "I couldn't walk, I couldn't talk," she recalls. Video chats enabled her sisters "to see me and communicate with me. It brought us closer. It was an incredible link to the outside world."
Adjust your expectations
Breast cancer survivor and patient advocate Averl Anderson wards off depression during the holidays by keeping her family close. "My grandchildren bring me joy," she says. "Live, love, and laugh!"
She has learned to adjust the expectations of Christmases past. "I have a new normal. I can't do all the things I used to do, so I don't build my expectations up. I can't do all of that, cook the big dinner and go shopping for gifts.
"My family steps in and does those things, or we do things together with my limitations. I may help make dinner, or I may not.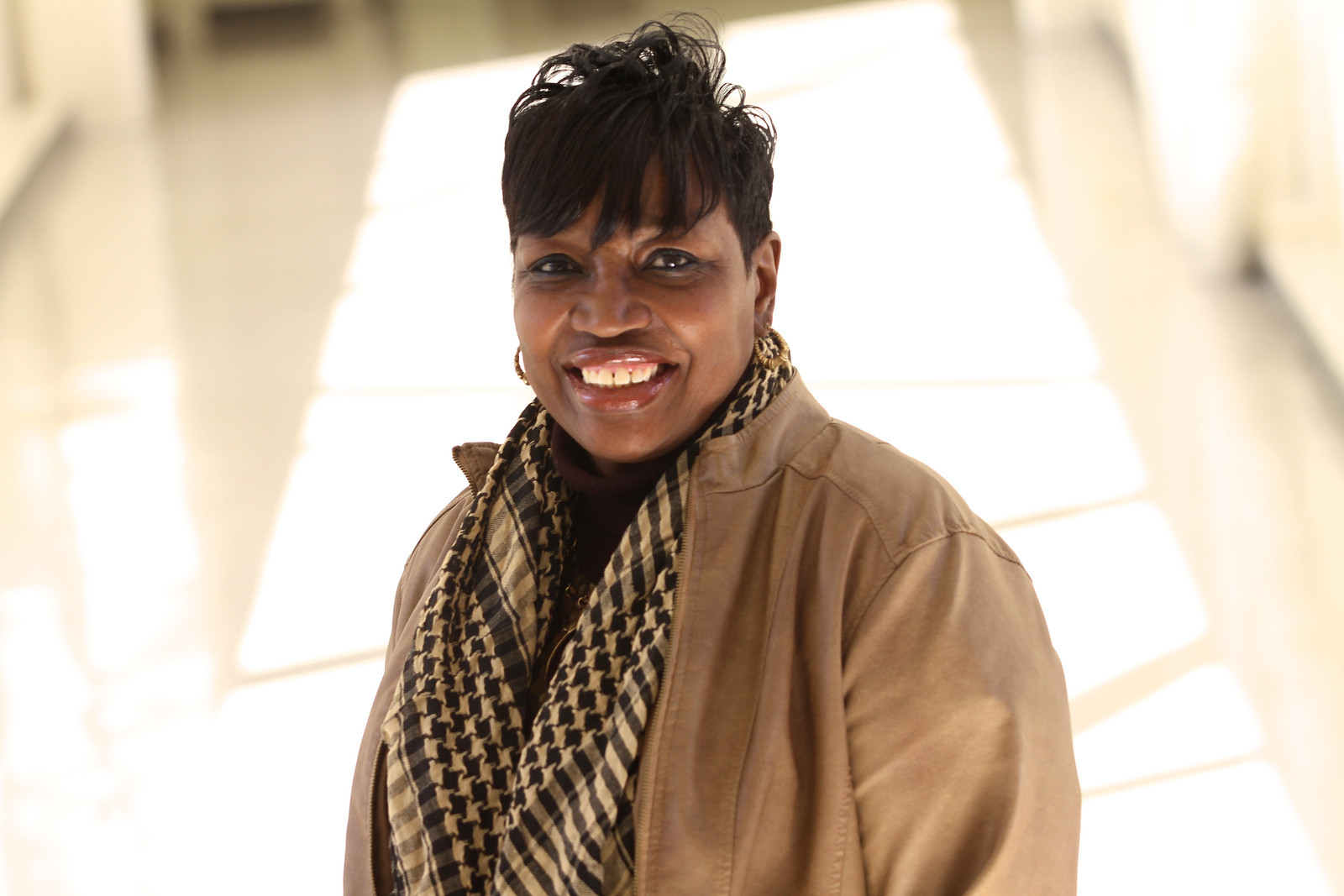 "What's most important is "just being part of the holiday season — maybe decorating the tree, even if I just sit there while they decorate and I supervise.
"Realize and recognize your limitations, and don't exceed them," she advises.
Indulge Your Taste Buds & Obey Your Energy Levels
"My taste buds definitely changed" during chemotherapy, says Sara Sade. "The eight days of Hanukkah were a test." While she couldn't enjoy latkes, the traditional fried potato pancakes served during the holiday, she rediscovered the joy of another star of the Hanukkah table: "I had matzoh ball soup every day for the entire time I was doing chemo. It's soothing; it's my comfort food. 'Chicken soup for the soul!' That was wonderful."
She encourages others to "get up and do things to your best ability" when you have the energy. "Do things that make you feel you're doing something good — decorating your house or planning a meal, even if you're not cooking it." But she says it's also important to recognize when it's time to rest. "When my body said, OK, it's time for a nap, I would do that."
If you're the friend or loved one of a patient…
What to give? What to serve? Just ask
Before you order a fancy fruit basket or box of chocolates, check with the person who's in treatment to find out if any foods are off limits, suggests Alicia Keller. After her diagnosis of acute myeloid leukemia, "I was put on what's called a 'low-microbial diet,'" she explains. "Many foods were restricted or had to be thoroughly cooked."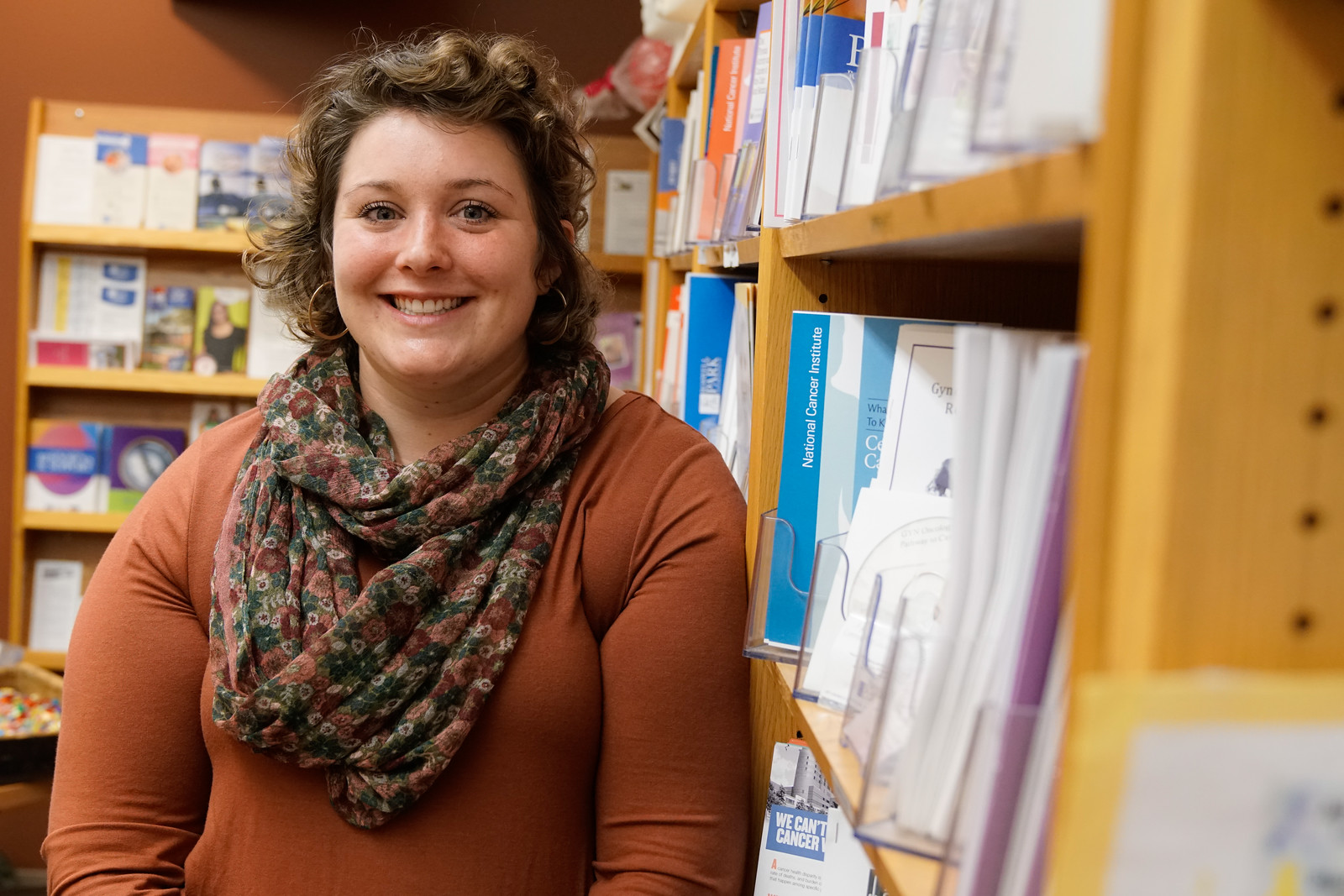 When planning holiday meals, "ask if the patient has any dietary restrictions, or if foods have to be prepared in a certain way, so when the meal is presented, they can feel that they're part of the experience."
Keller says people often ask what they can buy for her or how they can help. "I always say, 'Donate blood!'" So many cancer patients need blood products. I would not be alive if it were not for the transfusions I received.
"Give blood! Give platelets! It's a really simple, easy process, and you can save multiple lives."
If you want to assist the patient with gift shopping, she suggests a creative way to support local businesses at the same time. "Buffalo has so many cute local shops, and artisans make crafts for some of the stores, so you could go to a favorite local shop and take pictures. Then you could sit down and go through the pictures and help them make decisions."
If you're someone who's healthy and feeling well…
"Don't forget the cancer patients who are in the hospital," adds Keller. "I was an inpatient at Roswell Park a couple of weeks before Christmas, and it was a really tough time. But so many people brought their holiday spirit to the floor I was on, and it was incredible.
"Community organizations made Christmas cards and dropped them off to the rooms. Some people came around and sang or brought small gifts — candy canes or little Christmas trees. So if you're looking to give back, remember that holiday cheer goes a long way to brighten people's spirits.
"That time of year is a season of hope, and what do cancer patients and their families need more than hope?"
Find Ways to Celebrate and Be Grateful
"I cherish every minute, every second of my life," says Averl Anderson.
It's a sentiment shared by all four of these survivors. "Even though a lot of bad things happened, to this day a lot of positive things come out of it, too," says Andrew Bouquard.
For Sara Sade, that feeling is especially strong when she's home with her husband on New Year's Eve. One year she nodded off before the clock struck midnight, but "my husband woke me up, and we drank sparkling cider and brought in the New Year together," she says. "He wanted to instill that there was a lot to celebrate and a lot to be grateful for."
If you're a Roswell Park patient, you can borrow a laptop from the Resource Center for Patients and Families (first floor of the hospital) and set up a free Google or Skype account so you can video chat with friends who are far away. While you're there, pick up a copy of "Coping with Cancer during the Holidays."
If you're healthy, find out about donating whole blood or platelets for Roswell Park patients.