Meet #TeamRoswell: Dr. Sebastiano Battaglia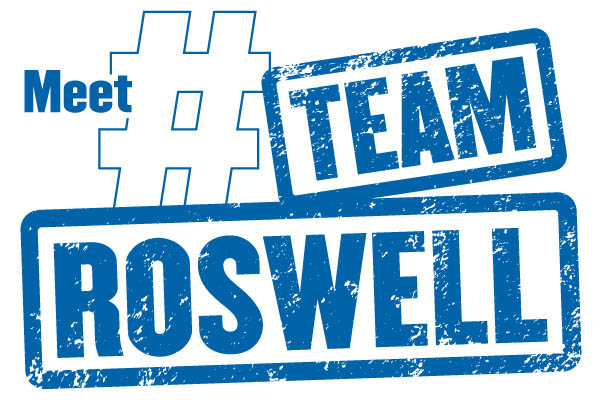 To say Sebastiano Battaglia, PhD, is well-traveled would be an understatement. A native of Italy, Dr. Battaglia also lived and studied in the United Kingdom, Germany and Luxembourg.
After obtaining a fellowship at Roswell Park Comprehensive Cancer Center, Dr. Battaglia intended for Buffalo, New York and the United States to be yet another stop on his educational journey. Six years later, Dr. Battaglia is still here and is happy to call Western New York home.
Passionate about his work at Roswell Park, which involves integrating the fields of bioinformatics and epigenetics with immunotherapy, Dr. Battaglia works tirelessly to better refine the immune system's battle against cancer cells.
"The main part of my job is understanding how we can engineer the immune system so that it recognizes cells with specific mutations," said Dr. Battaglia. "I try to be a bridge between two different fields that speak different languages."
When he's not in the lab or crunching numbers on his laptop at our Center for Immunotherapy, Dr. Battaglia stays active and finds relief through martial arts. He credits his mentors Barbara Foster, PhD, and Moray Campbell, PhD, with showing him how to strike a healthy balance between his professional and personal lives.
"Dr. Campbell and Dr. Foster were the people who made a huge difference for me," said Dr. Battaglia. "They helped me understand that science does not always mean you have to close yourself up in the lab and work 24/7... you can also enjoy your life while you are working really hard."
Dr. Battaglia shares more about his passion for cancer research, explains his cutting-edge work in the Center for Immunotherapy and describes the excitement of watching his adopted home change before his eyes in our video above.