Every month, we'll be hearing from a Roswell Park staff member who manages one of the quality-of-life programs for our patients. This month Chris Wesley, Volunteer Services Administrator, talks about the Creative Arts Team.
Q: What does the Creative Arts Team provide for our patients?
A: It provides an opportunity for relaxation, stress relief, wellness, communication and normalcy through the use of the creative arts. The program consists of our Creative Arts Team with specialties in the visual arts, music, dance, theater and writing, and these artists use their abilities to provide creative opportunities in the healthcare environment. The artists may work one on one in patient rooms or with individuals or groups in waiting areas and other public spaces. Each artist works up to 20 hours a week in the hospital.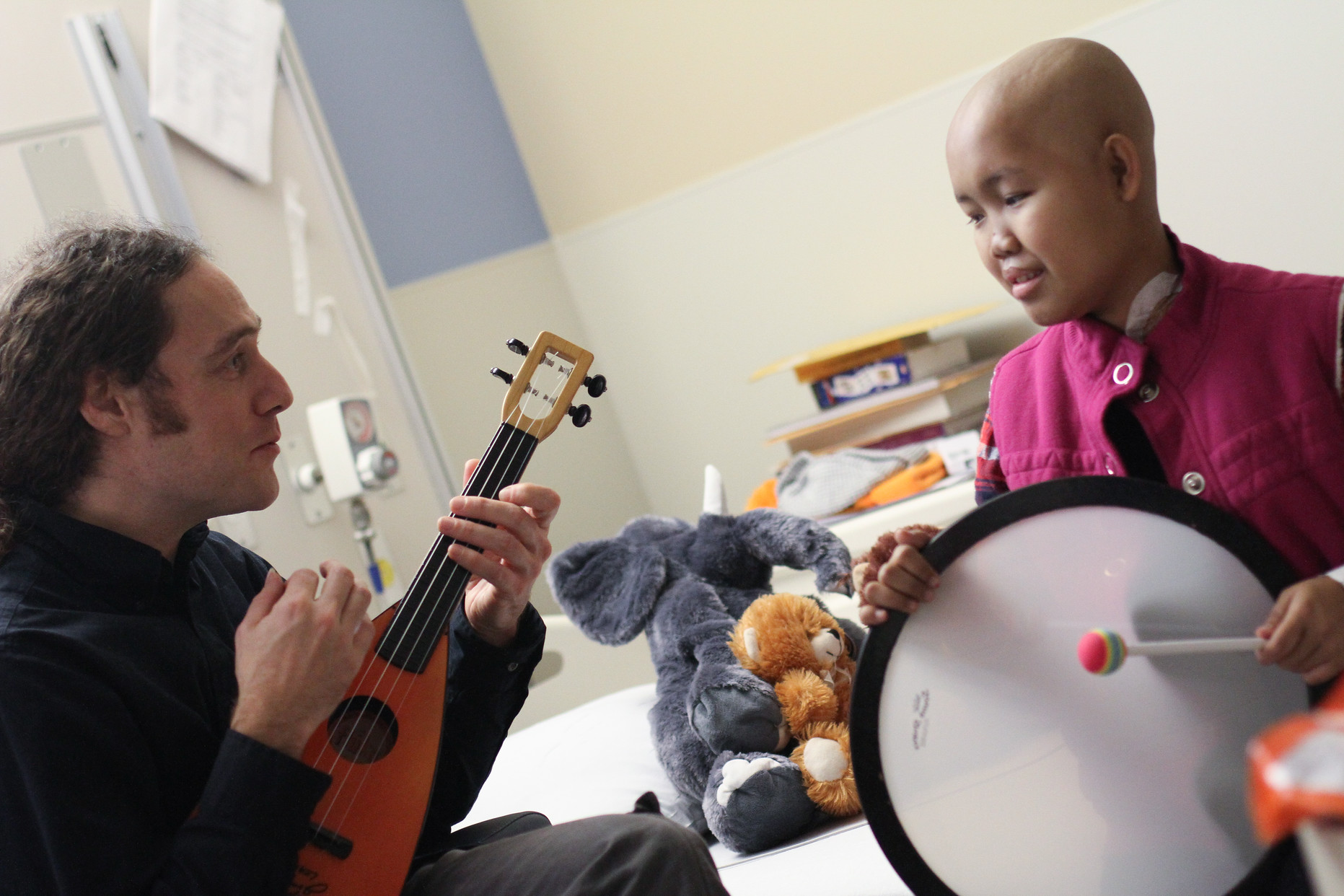 Q: How does the Creative Arts Team program help patients?
A: It reduces anxiety and supports mental and emotional well being. It also provides a sense of control, enhancing the healthcare experience and the opportunity to be transported away from the current situation. 
Q: What kind of reactions have you seen from patients and their families to this program?
A: Joyful, positive reactions. Patients are proud of their finished product created during a time of struggle for many of them.
Q: From your perspective, what is your favorite part about this program? 
A: My favorite part of the program is the diversity of the arts offered and the fact that artists meet the patients at the most individual level. For a moment in time they help the patient stop thinking about their cancer diagnosis and the patient can be the individual they truly are.
Q: What impact has been made by the Creative Arts Team?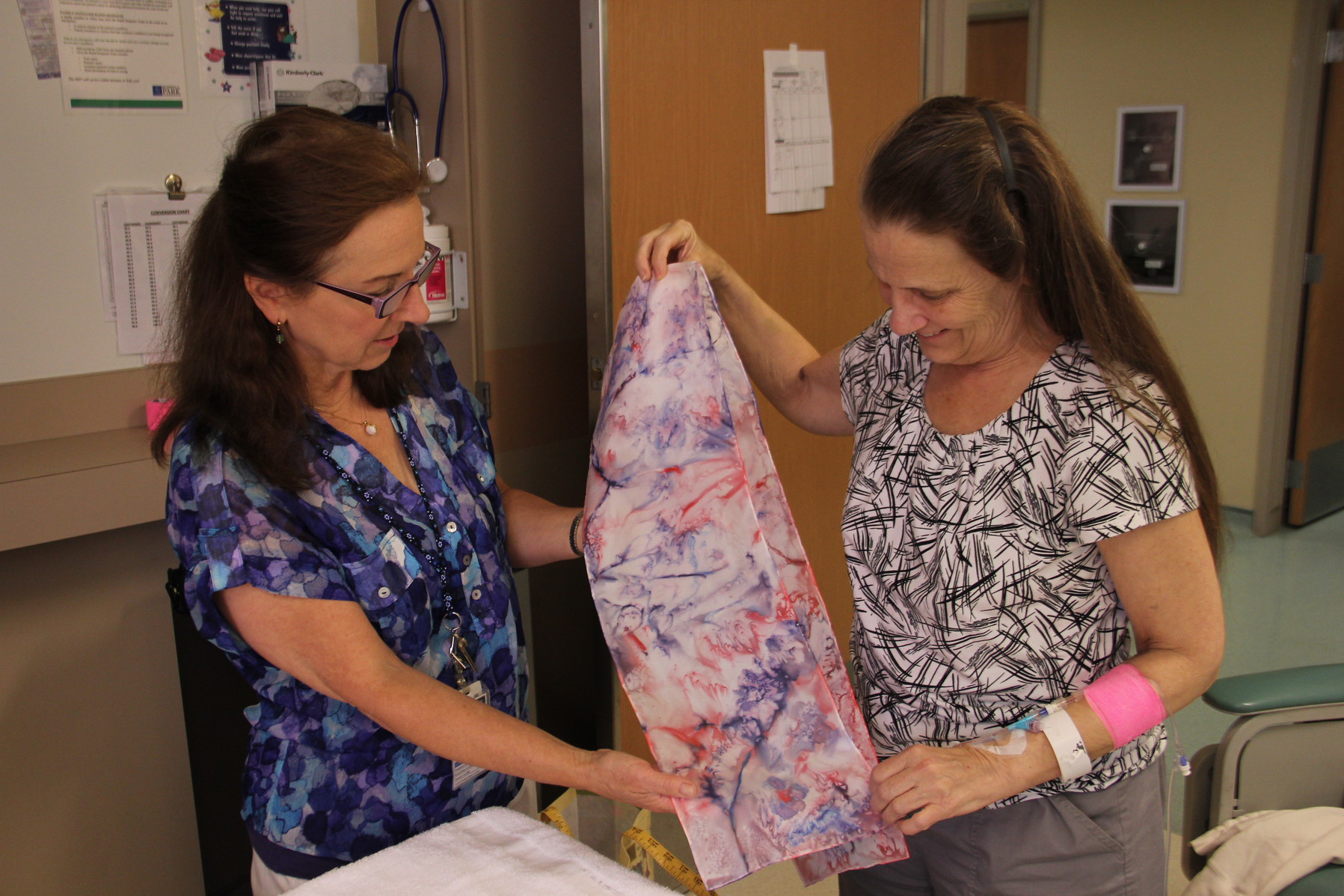 A: This initiative continues to make a significant impact on the hospital population. The Creative Arts Team most often interact with patients but also work with family members and visitors of those patients. In the last year, the artists executed a total of 2,737 interactions with patients, visitors and staff.
Q: How is this program funded?
A: The Creative Arts Team is funded by the Roswell Park Alliance Foundation. We rely on the support of generous community members to maintain and grow this program. Funds are also used help create new opportunities for patients or to purchase materials or equipment needed for new projects and programs and to further artists' knowledge in the arts in the healthcare field.