Fighting for AYA Cancer Progress
Chair for the National AYA Oncology Conference, Roswell Park's Lynda Beaupin, MD pushes for more cancer support and awareness for adolescents and young adults
Each year, nearly 72,000 adolescents and young adults (AYA) between the ages of 15 – 39 are diagnosed with cancer in the United States. Unlike pediatric and elderly patients, this age group has not seen much progress in survival rates in the past 30 years.
There are several factors that contribute to this stagnation. Lack of insurance, decreased participation in clinical trials, psychosocial challenges and delayed diagnoses can all disrupt the quality of AYA cancer care and their outcomes.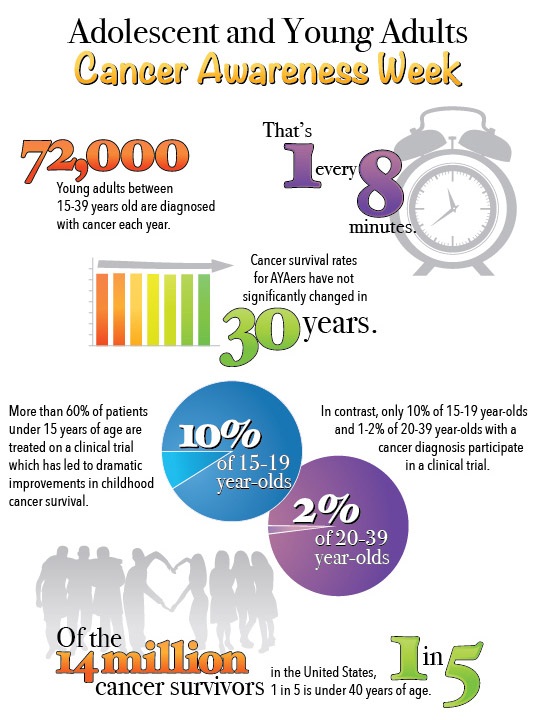 To help combat these issues, AYA programs were established around the world to raise awareness about this patient population and to offer unlimited support and peer interaction. At Roswell Park, our program provides a dedicated social worker and psychologist for AYA patients, and hosts monthly support workshops and social gatherings.
Additionally, a consortium of dedicated oncologists, psychosocial workers, health care providers, advocacy groups and survivors meet annually at an AYA oncology conference with a common goal - to help the adolescent and young adult population beat cancer.
In 2015, I will be chairing this annual conference called Critical Mass: The Young Adult Cancer Alliance. Some of the best minds in AYA oncology collaborate on ways to improve treatment outcomes while ensuring that all AYA patients have access to the best resources available. With my direction, I hope to bring more awareness and educational aspects to health care professionals that will lead to improvements in cancer care for young adult patients.
Get Involved
April 7 – 13 is National Young Adult Cancer Awareness week and a great opportunity to join the fight against cancer. Learn more about the progress being made through Roswell Park's AYA program, and follow the AYA program on Facebook for updates on the AYA community. To register for Roswell Park's AYA social events, contact Program Assistant, Odochi Uwazurike or Event Manager, Robin Nusbaum at 716-845-4100.